New on DVD and Blu-ray Week of March 8-14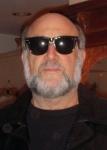 By Harley Lond - 03/08/16 at 04:36 AM CT
THIS WEEK'S BEST BETS:
"Jane B. Par Agnes V. and Kung-Fu Master!": Agnes Varda is the unsung heroine of cinema, a masterful auteur and feminist director who shook up the world of cinema with her "Cleo From 5 to 7" in 1962 and has continued to shake the branches of filmdom with documentaries, fictions, biodramas and autobiographies that focus on women's issues, social criticism, and the art of filmmaking itself. Cinelicious Pics has brought out today two underseen works by Varda, paired in a two-disc Blu-ray set that counterpoint each other: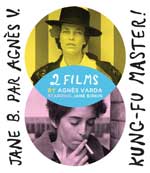 "Jane B. Par Agnes V," a phantasmagorical bio-pic of Jane Birkin, actress ("Blow Up"), fashion icon (the Hermes Birkin bag), longtime muse to Serge Gainsbourg, and singer ("Je t'aime ... Moi non plus," with Gainsbourg); and "Kung-Fu Master!", a seemingly straight-ahead drama also starring Birkin; both were released in 1988. In "Jane B. Par Agnes V," Vardas uses her camera to paint a portrait of the actress -- but not in a traditional way -- "It's like an imaginary bio-pic," Varda says. Tapping her training as a photographer, Vardas gives us still "photos" that come alive with Bunuelian sequences of expressionistic action, juxtaposing reality with fantasy all while celebrating Birkin's life as well as the life of films, filmmaking, acting, art, love and sex. Newly-restored from the original 35mm camera negative overseen by Varda, "Jane B. Par Agnes V" is dripping in gorgeous big screen color. "Kung Fu Master!
" is a gentle, bittersweet companion piece to "Jane B. Par Agnes V" that explores the world of a lonely woman facing middle age who may or may not be falling in love with a 14-year old boy (played by Varda's real-life son with husband Jaques Demy, Mathieu Demy); the film's title comes from the fact that the boy is a champion arcade video game player. Birkin's daughters, Charlotte Gainsbourg and Lou Doillon (her child with well-known filmmaker Jacques Doillon) also appear in the film. Long unavailable in the U.S., the film has been newly-restored from the original 35mm camera negative. Extras include an interview with Varda by Miranda July and an essay by Sandy Fitterman-Lewis.

"Paris Belongs to Us
" (1961): If critic-turned-filmmaker Jacques Rivette had buttoned-down post-production financing and distribution, his 1957 debut would have been the flagship kickoff to the French New Wave, well before "The 400 Blows" and "Breathless" took the world by storm. Ultimately released in 1961, the diabolically simple film -- rich in subtext and the concerns that would steer Rivette's 50 years of filmmaking (happenstance, the use of theatre pieces and theatrical motifs, conspiracy) -- was not as widely hailed as those by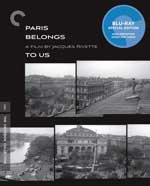 Jean-Luc Godard and Francois Truffaut; still it's a swirling maelstrom of a film that follows a young literature student (Betty Schneider) who gets involved with a mixed bag of Parisian twentysomethings -- radicals, intellectuals, artists -- all united by the apparent suicide of an acquaintance and the possibility of an unknown conspiracy lurking behind things. Rivette would later hone his ideas of serendipity, conspiracy and theatricality in such masterpieces as "L'amour fou" (1969), "Out 1" (1972) and one of the greatest films of modern times, "Celine and Julie Go Boating" (1974). Rivette died January 29 of this year at age 87. "Paris Belongs to Us" has been released by The Criterion Collection on DVD and Blu-ray, in a new 2K digital restoration, with uncompressed monaural soundtrack on the Blu-ray. Extras include a new interview with Richard Neupert, author of "A History of the French New Wave Cinema"; Rivette's 1956 short film "Le coup du berger," featuring cameos by fellow French New Wave directors Claude Chabrol, Jean-Luc Godard, and Francois Truffaut; and an essay by critic Luc Sante.


FROM THE BIG SCREEN THIS WEEK:
"Macbeth
": A critically acclaimed interpretation of one of literature's most famous and compelling characters. Macbeth (Michael Fassbender), Duke of Scotland, receives a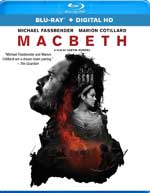 prophecy from a trio of witches that one day he will become King of Scotland. Consumed by ambition and spurred to action by his wife Lady Macbeth (Marion Cotillard), Macbeth murders his king and takes the throne for himself. From The Weinstein Co./Anchor Bay ... "In the Heart of the Sea
," director Ron Howard tells the story of the New England whaling ship Essex that was assaulted by something no one could believe: a whale of mammoth size and will, and an almost human sense of vengeance. It was a real-life maritime disaster that would inspire Herman Melville's "Moby-Dick." Stars Chris Hemsworth, Benjamin Walker, Cillian Murphy, Ben Whishaw, Brendan Gleeson and Tom Holland. From Warner... and "The Peanuts Movie
," in which Charles Schulz' gang goes 3D CGI. From Fox.


BUZZIN' THE 'B'S:

Director James Merendino returns to the wild world of Salt Lake City punk's underground with"Punk's Dead: SLC Punk 2
" (2015), the followup to his 1999 cult hit "SLC Punk!" The sequel follows Ross (Ben Schnetzer), the teenage love child of the late "Heroin Bob" (Michael Goorjian), and Trish (Sarah Clarke), Penny (Hannah Marks) and Crash (Colson "MGK" Baker) on a rowdy road trip through the Utah hinterlands to see a huge punk show. During their odyssey,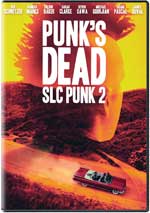 and with the help of a healthy dose of drugs, alcohol and punk music, Ross shreds his darkly Gothic outlook and embraces life. However, when his mother learns that he is in crisis, she recruits his "uncles," Bob's old SLC gang, to help find him. When all collide at the concert, they are forced to deal with their unresolved relationships with Bob. From Cinedigm ... In "Victor Frankenstein
" (2015), starring James McAvoy and Daniel Radcliffe, radical scientist Victor Frankenstein (McAvoy) and his equally brilliant protege Igor Strausman (Radcliffe) share a noble vision of aiding humanity through their groundbreaking research into immortality. But Victor's experiments go too far, and his obsession has horrifying consequences. Only Igor can bring his friend back from the brink of madness and save him from his monstrous creation. On DVD, Blu-ray Disc from Fox ... In "You're Killing Me
" (2015), George (Jeffery Self), a narcissistic wannabe internet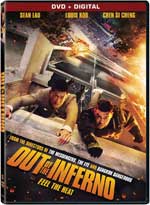 star, starts dating Joe (Matthew McKelligon), a monotone serial killer. While all of George's friends agree that Joe seems a bit strange, George claims his new beau "isn't scary, he's gorgeous." But as George's friends start to disappear, the remaining group decides to take matters into their own hands. Co-stars Drew Droege, Mindy Cohn. From Wolfe Video ... On the hottest day in 50 years, a fire rages inside a 125-story skyscraper and two brothers face an unthinkable task -- evacuating the busy commercial tower before it's totally engulfed in flames in "Out of the Inferno
" (2013 -- Hong Kong). With few paths of escape, the brothers use their skills as firefighters to clear out the high-rise. From the Pang Brothers, the directors of "The Messengers," "The Eye" and "Bangkok Dangerous." Stars Sean Lau, Louis Koo, Chen Si Cheng, Sinje Lee. From Lionsgate ... "Frankenstein
" (2016), starring Helen McCrory, James Purefoy, Neil Pearson and Lindsay Duncan, is a modern retelling of the classic. Helen McCrory stars as Dr. Victoria Frankenstein, a leading medical scientist using stem cells to create "replacement" human organs.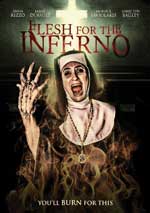 Desperate to save her dying son William, Frankenstein secretly introduces his DNA to her research. From solitary cells grows a thrilling, emotionally charged gothic masterpiece that comes to a terrifying conclusion. From BBC Worldwide ... In "Flesh For The Inferno
" (2015), starring Anna Rizzo, Michael Thurber, Jamie Lyn Bagley, Jamie Dufault, Sean Leser and Sarah Nicklin, a neighborhood youth group cleaning up a dilapidated Catholic school to ready it for demolition uncover a blasphemous tomb in the basement where, decades earlier, an evil priest, angry at the school's sisters, bricked them up in the building's walls. The nuns -- who had renounced their holy vows in the moments before their demise -- now return as Sisters of Perdition, and, with blood on their hands and revenge on their minds, Hell follows: The school itself starts twisting and distorting, becoming a mad nightmare that just may prove to be a gateway to a world beyond. From MVD Visual.


FOREIGN:
"The Wonders
" (2014 -- Italy), starring Alba Rohrwacher, Monica Bellucci and Maria Alexandra Lungu, centers on a family of beekeepers living in stark isolation in the Tuscan countryside. The dynamic of their overcrowded household is disrupted by the simultaneous arrival of a silently troubled teenaged boy taken in as a farmhand and a reality TV show (featuring a host played by Monica Bellucci) intent on showcasing the family. Both intrusions are of particular interest to the eldest daughter, Gelsomina (Maria Alexandra Lungu), who is struggling to find her footing in the world. Winner of the Grand Prix at the 2014 Cannes Film Festival. From Oscilloscope Laboratories ... From acclaimed Chinese film director Zhang Yimou ("House of Flying Daggers," "Hero") comes the drama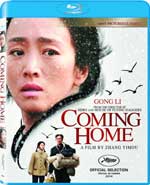 "Coming Home
" (2014 -- China), about love and loss. Lu (Chen Daoming) and Feng (Gong Li) are a devoted couple forced to separate when Lu is arrested and sent to a labor camp as a political prisoner during the Cultural Revolution. When Lu is released years later, he returns home to find his beloved wife has amnesia and remembers little of her past. Unable to recognize him, she still patiently awaits her husband's return. A stranger within his own family, Lu is determined to awaken his wife's memory through gentle displays of unconditional and eternal love. This is Gong Li's eighth film with Yimou. On DVD, Blu-ray Disc from Sony ... "The Blue Hour
" (2015 -- Thailand) is a supernatural love story about a bullied loner, Tam, who finds solace in the arms of Phum, a boy he meets at a haunted swimming pool. Phum reveals that his family's land has been stolen and the newfound lovers imagine a perfect life together on the disputed land. Haunted by a ghostly presence, Tam struggles to stay connected to reality. An official selection of the Berlin International Film Festival. From Strand Releasing ... "40 Love
" (2014 -- France), starring Olivier Gourmet, Valeria Bruni Tedeschi and Charles Merienne, is the story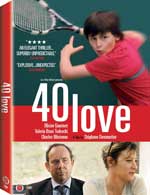 of a father and son who are both trying to transcend their current reality to achieve their dreams. After losing his job as senior executive in a large chain store, Jerome is determined to start his own new business, despite the concerns of his wife. Their son Ugo, though only 11, already shows great promise as a future tennis pro, and hopes to get accepted to the national training center at Roland-Garros. Father and son are very close emotionally yet unable to really understand each other. Meanwhile the gaps between Jerome and his wife are insidiously widening. Together, Ugo and Jerome begin to realize that not all rules can be bent in the quest for success. From First Run Features ... "10,000 km
"
(2014 -- Spain), starring Natalia Tena and David Verdaguer, is a love story about the challenges of a long distance relationship and the role of technology in fighting to keep a romance alive. Alexandra moves to Los Angeles for a new job; Sergei stays in Barcelona. One year apart, with a continent between them, Alex and Sergi must rely on virtual communication to keep the flame of their relationship alive ... but with their realities no longer shared and the touch of one another gone, the technology that has supposedly brought the world closer together may tear them apart. From Broad Green Pictures.


FOR THE FAMILY:

Join Blythe and her pet friends -- Zoe the spaniel, Pepper the skunk, Sunil the mongoose, Russell the hedgehog, Penny the panda, and Minka the monkey -- as they return for five more outrageous tales, including their tangles with fairies and witches, mysterious jungles, quarreling koalas and more in "Littlest Pet Shop: Pet Tales" (2015). From Shout! Factory ... New animated movie "Open Season: Scared Silly" (2016) celebrates "Open Season's" 10th anniversary. In the fourth entry in the franchise, when a case of mistaken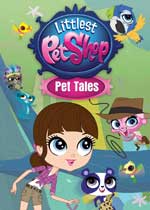 identity leads both humans and animals to believe there is a monstrous werewolf on the prowl in Timberline National Forest, former hunter Shaw seizes on the opportunity to re-open open season. With Shaw on the loose and all the animals at risk, it's now up to Boog, Elliot, and Mr. Weenie to face their fears, track down the elusive werewolf, and get open season closed permanently. On DVD, Blu-ray/DVD Combo from Sony ... "Peppa Pig: The Golden Boots" (2016) contains 10 snortingly-funny "peppasodes," including the new special, "The Golden Boots." The special finds Peppa Pig jumping up and down in muddy puddles wearing the awesome Golden Boots that she loves. Unfortunately, Mrs. Duck also takes a liking to Peppa's boots, and runs away with them. With the help of her family and friends -- Mummy Pig, Daddy Pig, George and Grampy Rabbit -- Peppa must travel across land, sea, and even into space to track down her Golden Boots before the big Puddle Jump competition. From Entertainment One ...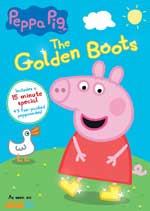 in "Beyond Beyond" (2014), featuring the voices of Evan from EvanTubeHD, Jon Heder, Cary Elwes, Patrick Warburton, Emily Deschanel, Ambyr Childers, the sudden disappearance of his mother prompts Jonah (Evan) to go on a journey to find her with his protective father (Elwes). In spite of his father's best efforts, Jonah finds himself separated from his dad and all on his own. Determined to find his parents in the strange land of The Feather King (Warburton), his wild adventures begin to unravel the strict rules of The Feather Kingdom. As the world they know begins crumbling around them, will Jonah find a way to return home with both of his parents, even at the cost of a whole new world order? Awarded the Dove Seal of Approval. From Lionsgate.



SPECIAL INTEREST:

"Nelson Algren: The End Is Nothing, the Road Is All" (2015) is an in-depth portrait of notorious American author Nelson Algren that uses interviews, rare archival footage, and the gritty voice of Algren himself to capture the elusive and unique literary figure whose fame was cemented with the success of "The Man With the Golden Arm" and "A Walk on the Wild Side." Algren rose to prominence when he won the National Book Award in 1949 for "The Man With The Golden Arm," which was later adapted into an Oscar-nominated film starring Frank Sinatra and Kim Novak. His book "A Walk on the Wild Side" inspired Lou Reed's hit. Despite his mainstream success and pop-culture bona fides, Algren's career was irreparably damaged by FBI and CIA surveillance during the Red Scare. Kurt Vonnegut, Studs Terkel, Paul Buhle and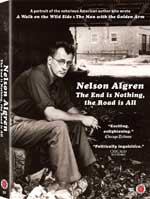 others provide literary, social, and historic perspectives on a six-decade long career that produced five novels, two collections of short stories, countless articles and a public affair with Simone de Beauvoir. While his best work was produced over 50 years ago, Algren's prescient focus on disenchantment with consumer culture was prophetic, and remains relevant today. From First Run Features ... The documentary "The Mask You Live In
" (2015) explores how our culture's narrow definition of masculinity is harming our boys, men and society at large and unveils what we can do about it. "The three most destructive words that every man receives when he was a boy is when he's told to 'be a man,'" says coach and former NFL player Joe Ehrmann, one of the many people -- psychologists, teachers, mentors and others -- who offer valuable insights in the film. How the pressure has warped many boys' and young men's views of themselves and how they get along -- or don't -- with others is at the heart of this film by writer-director-producer Jennifer Siebel Newsom, creator of the acclaimed "Miss Representation," which was about the portrayal of women in the media. The docu follows boys and young men as they struggle to stay true to themselves while negotiating America's limited definition of masculinity. Pressured by the media, their peer groups and even the adults in their lives, the males confront messages encouraging them to disconnect from their emotions, devalue authentic friendships, objectify women and resolve conflicts through violence. These gender stereotypes interconnect with race, class and circumstance, creating a maze of identity issues boys and young men must navigate to become "real" men. From Virgil Films ... "Children of the Stars
"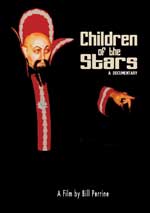 (2012) is the strange but true story of a UFO contactee group who relive their past lives on other planets by making their own science fiction films. In 1973, Ruth Norman, a 73-year-old widow and self described cosmic visionary, purchased 67 acres of land in the mountains east of San Diego as a landing site for the Space Brothers, emissaries from the Intergalactic Confederation. Nearly 40 years later, a group of dedicated followers still await their arrival. At the Unarius Academy of Science death does not exist, Nicola Tesla was a Space Brother, Satan drove a Cadillac and science fiction is real. To relive their pasts, the students film their own sci-fi extravaganzas with the increasingly extravagant Ruth Norman as the star and the lines between fantasy and reality dissolve. Using spectacular footage from original Unarius films and Hollywood Sci-Fi flicks to illustrate, comment upon, and subvert interviews with the remaining Unarius students, "Children of the Stars" covers millions of years, hundreds of galaxies and dozens of B movies to present a sympathetic look at faith and how people justify it in different ways. From MVD Entertainment.


FROM TV TO DVD:

"The Bible Stories" (1994-96), a series of full-length films presenting powerful and moving tales from the Old Testament, was originally broadcast on TV from 1993 to 1996. These films are newly restored and remastered from high-definition sources. "In the Beginning" is a four-disc set with four titles: "Abraham," "Jacob," "Joseph" and "Moses," featuring Ben Kingsley, Richard Harris, Barbara Hershey, Sean Bean and Christopher Lee; $19.99. Also available separately: "Abraham" and "Moses," $9.98 each.From Shout! Factory ... "Community: The Complete Final Season?" (2015) is a two-disc set with all 13 episodes.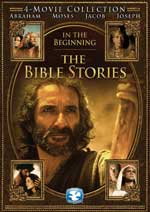 Hacked emails, virtual reality, schlocky sci-fi filmmaking, grifting, forbidden paintball, a giant hand, a wedding and a stage adaptation of "The Karate Kid." Though the Study Group-turned-"Committee to Save Greendale" has succeeded in their mission (well, almost), Dean Pelton has hired a by-the-books administrative consultant to help improve the school's day-to-day operations. This, of course, doesn't exactly sit well with everyone in the group and, as a result, they'll see changes good and bad at their beloved school. On DVD from Sony ... "The Heavy Water War" (2015) includes all six episodes of the Norwegian miniseries about the Nazis' efforts to develop an atom bomb and the Allies' desperate struggle to prevent it from happening. The series starts in Stockholm in 1933 as German scientist Werner Heisenberg is awarded the Nobel Prize in Physics, and although considered "unreliable" by the Nazis, he is allowed into the secret Nazi nuclear energy project, "Uranverein." Heisenberg's work reveals that the atom bomb can only be made with the use of heavy water, which could be produced in sufficient quantities by the Norsk Hydro factory in Rjukan, Norway. After Norwegian professor Leif Tronstad catches wind of Germany's interest in heavy water, he escapes to England to enlist Allied help in thwarting the plan. Despite numerous sabotage attempts by the Allies against the factory, the atomic research continues and Heisenberg brags in a speech that the Germans will soon have a bomb no larger than a pineapple that will destroy London. Featuring leading English, Norwegian and German actors. From MHz Home Entertainment ... "Hogan's Heroes: The Complete Series" (1965-71) is a 28-disc set with all 168 episodes from all six seasons. Set in a World War II German POW camp, Bob Crane stars as Col. Robert Hogan, an irascible wise guy who leads his fellow prisoners in a variety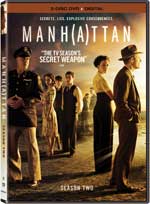 of mad escape plots. The butts of the jokes are the starched-stiff Germans, particularly Col. Wilhelm Klink (two-time Emmy Award winner Werner Klemperer), whose exasperated cry of "Hogan!" became one of the show's many repeatable catchphrases. The all-star ensemble cast also includes John Banner, Robert Clary, Richard Dawson, and Larry Hovis. From CBS/Paramount ... "Mammon - Season 1" (2014) is a three-disc set with all six episodes of the conspiracy-thriller Norwegian TV series about a newspaper journalist who, after revealing fraud in a large multinational company involving the country's financial and political elite, finds that his family is suspect, and ends up ruining his career, his family relations, and entangles him in a world of greed and corruption. From MHz Home Entertainment ... "Manhattan: Season 2" (2015) includes all 10 episodes of the series that follows the tangled lives of the residents of Los Alamos, New Mexico, as they race to create the first nuclear bomb. Locked away in the world's most secretive city, the scientists and their families surrender their freedoms, compromise their marriages, and even sacrifice their sanity to end one war and usher in another - the Cold War, waiting just over the atomic horizon -- all while embedded spies and a climate of paranoia threaten to destroy the project from within. Three-disc DVD, two-disc Blu-ray from Lionsgate ... The IFC mock miniseries "The Spoils of Babylon" (2015) is a satirical six-part saga that sends up the overblown TV movie events of the '70s and '80s and the pomposity behind them. Legendary author Eric Jonrosh (Will Ferrell), the undisputed master of dramatic fiction, introduces audiences to the brilliant adaptation of his best-selling novel, a sweeping chronicle of the provocative and captivating exploits of the Morehouse family. Patriarch Jonas Morehouse (Tim Robbins) shepherds his daughter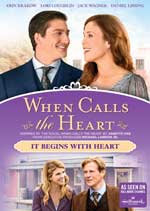 Cynthia (Kristen Wiig) and adopted son Devon (Tobey Maguire) from meager beginnings in the oil fields of Texas to powerful boardrooms in New York City. From Anchor Bay ... "Unbreakable Kimmy Schmidt: Season One" (2015) is a two-disc set with all 13 episodes. Rescued after 15 years in an underground doomsday cult, Kimmy (Ellie Kemper) decides to rebuild her life in New York City armed with only a fifth-grade education and a firm belief that truly anything is possible. She quickly finds a roommate, Titus Andromedon (Tituss Burgess), a job working for a spoiled Manhattan mom, Jacqueline Voorhees (Jane Krakowski), and a new beginning. From Universal ... "When Calls the Heart: It Begins With Heart" (2015) is the latest episode in the series based on the work of author Janette Oke ("The Love Comes Softly" series); originally broadcast under the title "A New Year's Wish." Big revelations are in store for Hope Valley as Elizabeth moves into her own rowhouse, dismaying Jack, who has been planning to build a new home for the both of them. Rosemary discovers that Lee has taken out a loan and worries that he's in financial difficulties. And Jesse, the young drifter who works in Abigail's kitchen, has information that could ruin Pastor Frank's good standing in Hope Valley. From Shout! Factory.

Check out other March 8-14 DVD releases and reviews at OnVideo.