New on DVD and Blu-ray Week of February 2-8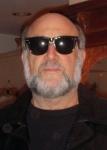 By Harley Lond - 02/02/16 at 05:39 AM CT
THIS WEEK'S THEATRICAL RELEASE:

"Bridge of Spies": Director Steven Spielberg has a knack for creating absorbing and watchable films, no matter the topic. And he has had very few duds in his 40-plus year career, a success rate that not many other directors can lay a claim to. Add "Bridge of Spies" to Spielberg's list of enjoyable -- if not great -- films. This outing is a real-life dramatic thriller set against the backdrop of a series of historic events: the story of James Donovan (Tom Hanks), a Brooklyn lawyer who finds himself thrust into the center of the Cold War when the CIA sends him on a near impossible mission to negotiate the release of a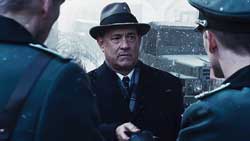 captured American U-2 pilot who was shot down over Russia at the height of the Cold War. As always, Spielberg keeps things moving along at a straight-ahead pace, not allowing things to bog down when the dialog overshadows the action. The director owes much to Hanks, who segues into another man's life with manifest ease and believability. The DVD is loaded with interesting extras: "A Case of the Cold War: Bridge of Spies
": The story of James Donovan, Francis Gary Powers and Rudolf Abel encapsulates the Cold War era -- a tense political climate shrouded in propaganda, espionage and the threat of nuclear war. This piece explores the characters and the real-life people they're based on; "U-2 Spy Plane: Beale Air Force Base" showcases spectacular footage shot at the Beale Air Force Base of the U-2 plane and the scene where Powers and other pilots are instructed about their spying mission, including a cameo appearance in the film by Francis Gary Powers son, Gary Powers Jr.; "Spy Swap: Looking Back on the Final Act": Spielberg and his team stage the pivotal scene of the film at Glienicke Bridge, the very same location where the historic exchange of Soviet spy Rudolf Abel and U-2 spy plane pilot Francis Gary Powers took place; "Berlin 1961: Recreating The Divide": A mix of behind-the-scenes footage with iconic archival imagery transports viewers to another place and time as the filmmakers construct the Berlin Wall, envision what it was like to cross through Checkpoint Charlie, and recreate the divide. From DreamWorks/Disney.


THIS WEEK'S BEST BETS:


Two offbeat foreign films head up this week's top offerings. "The Beauty Inside
" (2015 -- South Korea), starring Han Hyo-joo, Park Seo-jun, Juri Ueno, Lee Jin-uk, Kim Joo-hyuck and Yu Yeon-seok, is a body-hopping romantic comedy that was the surprise sleeper hit of Cannes. The film depicts Woo-jin, who, every morning, wakes up in a different body. His age, gender, and nationality may change, but the one constant in his life is Yi-soo -- the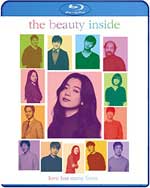 woman he loves. She knows his secret, and loves him anyway. With every transformation, Woo-jin has to figure out how to return to his own body and reunite with Yi-soo. On DVD, Blu-ray Disc from Well Go USA ... In "The World of Kanako
" (2014 - Japan), starring Koji Yakusho and Nana Komatsu, a broken ex-detective searches for his missing teenage daughter, only to discover -- while following a shocking trail of drugs, sex and violence -- that she may not be the person he thought she was. Kanako (newcomer Komatsu), a beautiful girl and high-achieving student, mysteriously disappears one day, leaving all her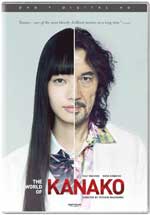 belongings in her room. Her mother asks her ex-husband Akikazu (Yakusho), a recently fired police detective, to find their daughter, and he begins a desperate (and increasingly unhinged) search in the hope of not just finding Kanako, but also getting his family back together. An uncompromising revenge thriller of operatic scope, "The World of Kanako" is a nonstop visual and emotional assault on the senses. What Akikazu discovers as he rampages through his daughter's world is an unsettling and harrowing web of depravity -- surrounding both Kanako and himself. As Akikazu stumbles along he encounters rape, prostitution, the heroin trade and the Yakuza -- all while battling his own demons of alcoholism, drugs and domestic abuse. A tour de force of mystery, beauty and boundary-pushing violence, with masterfully frenetic and ultraviolent set pieces. A wildly kinetic and startlingly venomous throwback to the best that Asian extreme cinema has to offer.On DVD, Blu-ray Disc from Drafthouse Films/Cinedigm.


BUZZIN' THE 'B'S:


"All Hallows' Eve 2" (2015): Andrea Monier, Damien Monier. Alone on Halloween, a young woman finds a mysterious VHS tape on her doorstep -- a tape that shows a series of gruesome and ghastly tales that appear to be all too real (nine in all, each by a different director). A sinister,pumpkin-faced killer is using the videotape as a portal into our reality; and if he makes it through, this twisted trickster seeks only one "treat": Blood. From RLJ Entertainment.



"Badge of Honor" (2015): Mena Suvari, Jesse Bradford, Lochlyn Munro, Haylie Duff, Martin Sheen. A determined Internal Affairs detective investigates two narcotics detectives after a teenager is wrongfully shot dead in a violent drug bust. From Alchemy.



"Big Stone Gap" (2015): Ashley Judd, Patrick Wilson, Whoopi Goldberg, John Benjamin Hickey, Jane Krakowski. It's 1978 and the ever-ordinary Ave Maria Mulligan (Ashley Judd) leads a simple life. She lives with her mother, runs the pharmacy, directs The Trail of the Lonesome Pine Outdoor Drama, and hopes that her best friend will take their platonic friendship in a romantic direction. Ave Maria waits, and before she knows it, she turns 40. Now the old maid of Big Stone Gap, Ave Maria decides that happiness is for other people – that is, until a long-buried family secret throws her quiet life spectacularly off course. From Universal.



"Extraordinary Tales" (2013): Five of Edgar Allan Poe's best-known stories are brought to life in this heart-pounding animated anthology featuring Christopher Lee, Bela Lugosi, Julian Sands, Roger Corman and Guillermo del Toro. Murderous madmen, sinister villains and cloaked ghouls stalk the darkened corridors of Poe's imagination, as his haunting tales are given a terrifying new twist. Stories include: "The Tell-Tale Heart," "The Fall of the House of Usher," "The Masque of the Red Death," "The Pit and the Pendulum" and "The Facts in the Case of Mr. Valedemar." From Cinedigm.



"Fight to the Finish" (2014): Shane Warren Jones, Tamara Rey, Jennifer Hale. A young amateur fighter makes an enemy with a hardened thug when he gets in-between his next-door neighbor and her abusive ex- boyfriend. As his personal life becomes threatened, he realizes he must finish the fight that he started, but this time he'll settle it in the ring. From Lionsgate.



"Freeheld" (2015): Julianne Moore, Ellen Page, Michael Shannon, Steve Carell. After detective Laurel Hester (Moore) is diagnosed with cancer, she learns that government officials won't award her pension benefits to her domestic partner, Stacie (Page). Refusing to accept the officials' decision, Laurel and Stacie lead a battle for equal rights in this movie that speaks to the power of love and the pursuit of justice. From Lionsgate.



"Hellions" (2015): Chloe Rose, Robert Patrick. A teenager must survive a Halloween night from Hell when malevolent trick-or-treaters come knocking at her door. She must defend both body and soul from relentless hellions, dead set on possessing something she will not give them. From IFC Midnight/Scream Factory.



"Home Invasion" (2016): Natasha Henstridge, Jason Patric, Scott Adkins, Kyra Zagorsky, Liam Dickinson. When a wealthy woman (Henstridge) and her stepson are targeted by a trio of expert thieves in her remote mansion, her only form of help comes from a call with a security systems specialist (Patric). But as the intruders become increasingly hostile and the connection wavers, will she trust him to be her eyes and navigate her to safety? From Sony.



"Ladrones" (2015): Fernando Colunga, Eduardo Yanez. After a ruthless businesswoman steals land deeds from a community of Mexican families, two former thieves come out of retirement to steal them back. With a ragtag team that includes a spiritualist, a clumsy ranch hand, a struggling actor, and an amateur meteorologist, the modern-day Robin Hoods attempt a caper for the ages in this sequel to the smash hit "Ladron Que Roba a Ladron." From Lionsgate.



"The Last Witch Hunter" (2015): Vin Diesel stars as the heroic Kaulder, an immortal witch hunter who has spent centuries tracking down those who practice evil magic. When history's deadliest witches resurrect their bloodthirsty Queen Witch, Kaulder becomes humanity's last hope as he clashes with the supernatural in an epic battle for the ages. From Lionsgate.



"Man Up" (2015): Simon Pegg, Lake Bell, Rory Kinnear. The romantic comedy follows Nancy (Bell), a charming, albeit awkward single woman determined to add spontaneity to her drab love life. When she's mistaken for Jack's (Simon Pegg) blind date, she decides to take fate into her own hands and just go with it, and she finds that giving love a chance can lead to the most unexpected of romances. From Lionsgate.



"Martyrs" (2016): Troian Bellisario, Bailey Noble, Kate Burton. Ten-year-old Lucie flees from the isolated warehouse where she has been held prisoner. Deeply traumatized, she is plagued by awful night terrors at the orphanage that takes her in. Her only comfort comes from Anna, a girl her own age. Nearly a decade later and still haunted by demons, Lucie finally tracks down the family that tortured her. As she and Anna move closer to the agonizing truth, they find themselves trapped in a nightmare -- if they cannot escape, a martyr's fate awaits them. Retelling of the French 2008 horror cult film written and directed by Pascal Laugier. From Anchor Bay.



"Our Brand is Crisis" (2015): Sandra Bullock, Billy Bob Thornton, Anthony Mackie, Joaquim de Almeida. A Bolivian presidential candidate failing badly in the polls enlists the firepower of an elite American management team, led by the deeply damaged but still brilliant strategist "Calamity" Jane Bodine (Bullock). In self-imposed retirement following a scandal that earned her nickname and rocked her to her core, Jane is coaxed back into the game for the chance to beat her professional nemesis, the loathsome Pat Candy (Thornton), now coaching the opposition. But as Candy zeroes in on every vulnerability -- both on and off the campaign trail -- Jane is plunged into a personal crisis as intense as the one her team exploits nationally to boost their numbers. From Warner.



"The Rise of the Krays" (2015): Simon Cotton, Kevin Leslie, Phil Dunster, Danny Midwinter, Dan Parr. Twin brothers Reggie and Ronnie Kray got their start as amateur boxers and soon became London's most feared and notorious gangsters. Told from the perspective of one of their closest friends, this crime drama is the story of their rise to power and their bloody and violent reign as London's most infamous gangsters. From Lionsgate.



"Rock the Kasbah" (2015): Director: Barry Levinson. Stars: Bill Murray, Bruce Willis, Kate Hudson, Zooey Deschanel, Leem Lubany, Arian Moayed, Scott Caan, Danny McBride. A has-been rock manager from Van Nuys, California, stumbles upon a once-in-a-lifetime voice in a remote Afghan cave in this dramatic comedy inspired by stranger-than-fiction, real-life event. Richie Lanz (Bill Murray), dumped and stranded in war-torn Kabul by his last remaining client (Zooey Deschanel), discovers Salima Khan (Leem Lubany), a Pashtun teenager with a beautiful voice and the courageous dream of becoming the first woman to compete on national television in Afghanistan's version of "American Idol." Richie partners with a savvy hooker (Kate Hudson), a pair of hard-partying war profiteers (Danny McBride and Scott Caan) and a hair-trigger mercenary (Bruce Willis) and, braving dangerous cultural prejudices, manages his new protege into becoming the next "Afghan Star." From Universal.



"Suffragette" (2015): Carey Mulligan, Helena Bonham Carter, Brendan Gleeson, Anne-Marie Duff, Ben Whishaw. Powerful drama inspired by true events, about the women willing to lose everything in their fight for equality in early-20th-century Britain. Galvanized by outlaw fugitive Emmeline (Meryl Streep), Maud (Carey Mulligan) joins the U.K.'s growing Suffragette movement alongside women from all walks of life who sacrificed their jobs, homes, children -- and even their lives -- for the right to vote. From Universal.



"Truth" (2015): Based on award-winning TV producer Mary Mapes' memoir, "Truth and Duty: The Press, the President, and the Privilege of Power," which chronicles the story of Dan Rather (Robert Redford) and Mary Mapes' (Cate Blanchett) investigation into a sitting President's military service and one of network news' biggest scandals. As a renowned producer and close associate of Rather, Mapes believes she's broken the biggest story of the 2004 election: revelations of irregularities in President George W. Bush's military service. But then allegations come pouring in, sources change their stories, document authenticity is questioned, and the casualties begin to mount. From Sony.



"Uncaged" (2016): Ben Getz, Kyle Kirkpatrick, Zachary Weiner, Garrett Hendricks, Paulina Singer, Gene Jones. After nights of sleepwalking and repeatedly waking up in the woods naked with no memory of the night before, a troubled teen straps a camera to himself and discovers a sinister truth: He is the unwitting heir to a monstrous family legacy of savagery, slaughter, and unrelenting horror from which death may be the only escape. From RLJ Entertainment.



"Zombie Fight Club" (2014 - Taiwan): Jessica C, Andy On, Terence Yin, Michael Wong, Jack Kao, MC HotDog. An outbreak of zombies besets a building riddled with crime in a corner of the city. When one young woman (Jessica C) witnesses her boyfriend falling victim to the zombie horde, she must team up with a police officer (Andy On) in order to stay alive and escape the building. But ratcheting up the terror, an evil organization has begun pitting humans against zombies in a malicious killing game. From Scream Factory.
ON THE INDIE FRONT:


In "Meadowland
" (2015), starring Olivia Wilde, Luke Wilson, Juno Temple, Elisabeth Moss, Giovanni Ribisi and John Leguizamo, the hazy aftermath of an unimaginable loss causes married couple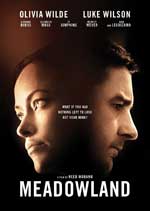 Sarah (Wilde) and Phil (Wilson) to come unhinged, recklessly ignoring the repercussions. Phil, a New York City cop, starts to lose sight of his morals as Sarah puts herself in increasingly dangerous situations, falling deeper into her own fever dream. Fromn Cinedigm ... In "Shelter
" (2015), starring Jennifer Connelly, Anthony Mackie and Amy Hargreaves, a man and woman, both homeless on the streets of New York, find each other and find love. But it is the story of how they arrived there that will help them come together and strive for a better future. From Screen Media ... In "The Sin Seer
" (2015), starring Isaiah Washington, Lisa Arrindell Anderson, C. Thomas Howell, Salli Richardson-Whitfield and Richard Brooks, Rose Ricard has been blessed with a special gift: Looking into a person's soul, she can see the lies they try to hide. Now, using her uncanny ability, Rose works as a private investigator, solving "cold" cases the police can't unravel. With her new partner, ex-con Grant Summit, Rose takes on a deadly case that follows close on the heels of a murderer and threatens to reveal long-buried secrets from her own past. From RLJ Entertainment.


FOR THE FAMILY: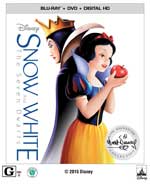 The release of "Snow White and the Seven Dwarfs
" (1937) marks the launch of The Walt Disney Signature Collection, a line spotlighting the studio's finest animated features, available in Blu-ray/DVD Combos. Extras include "In Walt's Words: Snow White and the Seven Dwarfs"; "Iconography" explores how the film influences pop culture, art, and fashion; "@DisneyAnimation: Designing Disney's First Princess"; "The Fairest Facts of Them All: 7 Facts You May Now Know About Snow White"; "Snow White in Seventy Seconds": a rap reimagining of the story; alternate sequence: "The Prince Meets Snow White" (never–before-seen story board sequence where the Prince meets Snow White). From Disney ... In the animated "Batman: Bad Blood" (2016), when Batman goes missing, it takes the entire Bat "family" -- including new additions Batwoman and Batwing -- to keep the peace in Gotham City and unravel the mystery behind the Dark Knight's disappearance. On DVD, Blu-ray Disc (includes an exclusive Nightwing figurine in a numbered limited edition gift set), Blu-ray/DVD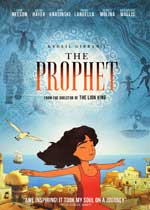 Combo, from Warner ... "Kahlil Gibran's The Prophet
" (2015) is a gorgeously animated adventure inspired by the timeless best-selling classic. In a Mediterranean seaside village, Kamila (Salma Hayek) cleans house for exiled artist and poet Mustafa (Liam Neeson), but the more difficult job is keeping her free-spirited young daughter Almitra (Quvenzhane Wallis) out of trouble. The three embark on a journey meant to end with Mustafa's return home -- but first they must evade the authorities who fear that the truth in his words will spark rebellion. Co-stars the voices of John Krasinski, Frank Langella and Alfred Molina. On DVD, Blu-ray/DVD Combo from Universal ... Everyone's favorite red furry monster wonders about the exciting and adventurous world around him in "Elmo's World: Elmo Wonders" (2016). Sesame Street's Elmo takes preschoolers on a journey to learn all about the sky, weather, doctors, bicycles, jumping and many other things inquisitive little kids like yours ask questions about. The two-hours of adventures also includes "Elmo's World: Transportation" for the first time on DVD. From Warner.


SPECIAL INTEREST:


Melvin van Peebles was a pioneer of rap music, a Tony-nominated playwright, a civil rights activist, an artist and a man whose groundbreaking impact on art, politics and pop culture remains as relevant as ever. Van Peebles was never deterred by opportunity that failed to knock; he'd simply build his own door and get on with it. After Hollywood rejected his early filmmaking efforts, his self-produced Sweet Sweetback's Baadasssss Song (which he wrote, produced, financed, directed, scored and starred in) earned more than $10 million at the box office and indelibly changed independent cinema forever. The documentary "How to Eat Your Watermelon in White Company (And Enjoy It)
" (2015) chronicles the life of van Peebles and offers a wealth of archival footage stretching over the decades and a collection of lively interviews with a wide range of people, including Spike Lee, Gil Scott-Heron, Elvis Mitchell, St. Clair Bourne and Van Peebles' sons Mario Van Peebles and Max Van Peebles. From Music Box Films.


FROM TV TO DVD:


In "For Better or For Worse" (2015), opposites attract when Wendy, a wedding coordinator, and Marco, a divorce attorney, find their lives suddenly intertwined in this Hallmark Channel romance. Wendy is finally settling into the single life after struggling with the death of her husband; she's taken over the family business of coordinating the town's most beautiful and memorable weddings. Wendy's business and values are challenged, however, when the charming and incredibly irritating Marco opens shop as a divorce attorney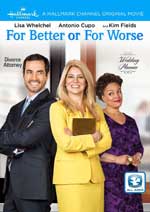 right next to her wedding chapel. From Cinedigm ... "From Dusk Till Dawn: The Series - The Complete Season Two" (2015) is a three-disc set with all 10 episodes of the series spun off from Robert Rodriguez's cult classic film. On DVD, Blu-ray from Entertainment One ... "The Lizzie Borden Chronicles" (2015), starring Christina Ricci, Clea DuVall, Cole Hauser, Andrew Howard, John Heard, Bradley Stryker, Jonathan Banks, is the sequel to "Lizzie Borden Took an Ax," the successful 2014 Lifetime Original TV movie. Fictionalized account of actual events and people surrounding Borden's (Ricci) life after her controversial acquittal of the horrific double murder of her parents in 1892, when the exonerated figure lives a life awash in new-found celebrity filled with scandalous love affairs. When numerous people close to her start to mysteriously die under brutal and strange circumstances, legendary Pinkerton detective Charlie Siringo (Hauser) becomes determined to prove her involvement in their ultimate demise. From Sony ... "The Man From U.N.C.L.E.: The Complete Second Season" (1965-66) is a 10-disc set with all 30 one-hour episodes. Top agents Napoleon Solo and Illya Kuryakin (Robert Vaughn and David McCallum) use their charm, wit, and assortment of gadgets to defend the world from their international syndicate =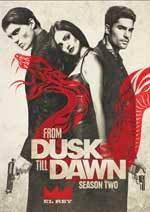 T.H.R.U.S.H. In the second season, the agents travel all over the world to take on T.H.R.U.S.H and its axis of evil Allies with guest appearances by Jill Ireland, Angela Lansbury, Kevin McCarthy, Vincent Price and George Sanders. From Warner ... "Mercy Street" (2016) is a two-disc set with six episodes. Set in Virginia during the Civil war in the spring of 1862, the program follows the lives of two volunteer nurses on opposite sides of the conflict: Mary Phinney (Mary Elizabeth Winstead), a staunch New England abolitionist, and Emma Green (Hannah James), a naive young Confederate belle. The two collide at Mansion House, the Green family's luxury hotel that has been taken over and transformed into a Union Army Hospital in Alexandria, a border town between North and South and the longest-occupied Confederate city of the war. Ruled under martial law, Alexandria is now the melting pot of the region, filled with soldiers, civilians, female volunteers, doctors, wounded fighting men from both sides, runaway slaves, prostitutes, speculators and spies. On DVD, Blu-ray Disc fromn PBS Distribution ... In "My Boyfriends' Dogs" (2015), Bailey Daley is a hapless young bride who has run away from the altar with not one, but three dogs she adopted from past relationships. Running into a small diner one rainy evening in a soaked wedding dress with her dogs at her feet, Bailey launches into the story of her strange predicament to the restaurant owners: As each relationship ends, Bailey adopts her ex's dogs, but remains hopelessly single. A Hallmark Channel movie from Cinedigm ... "Noah's Ark" (2015), starrinbg David Threlfall, Joanne Whalley, Nico Mirallegro and Ashley Walters, is a Dove-approved family drama that recounts the Biblical story of Noah and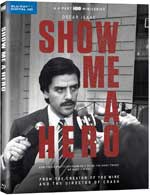 his ark.From inedigm ... Emmy-winner David Simon is famous for using his trained journalist's eye to create compelling shows that shine a light on political corruption and the power of community (HBO series "The Wire" and "Treme"). His "Show Me a Hero" (2015) uses an all-star cast (Oscar Isaac, Catherine Keener, Alfred Molina, Winona Ryder, LaTanya Richardson-Jackson, Bob Balaban, Jim Belushi, Jon Bernthal) to explore the notions of home, race and community through the lives of elected officials, bureaucrats, activists and ordinary citizens in Yonkers, N.Y. The HBO mini-series is directed by Academy Award-winner Paul Haggis and is adapted from the critically-acclaimed nonfiction book of the same name by Lisa Belkin. In an America generations removed from the greatest civil rights struggles of the 1960s, the young mayor of a mid-sized American city is faced with a federal court order that says he must build a small number of low-income housing units in the white neighborhoods of his town. His attempt to do so tears the city apart, paralyzes the municipal government and, ultimately, destroys the mayor and his political future. On DVD, Blu-ray Disc from HBO.

Check out other February 2-8 DVD releases and reviews at OnVideo.