By Harley Lond - 09/29/15 at 03:26 AM CT
THIS WEEK'S BEST BETS:
Composer and first-time filmmaker Leonard Kastle was tapped by friend and roommate Warren Steibel to write and direct a low-budget film in 1969 about "The Lonely Hearts Killers," Raymond Fernandez and Martha Beck, a pair of serial killers who murdered as many as 20 women between 1947 and 1949 ... after fleecing them of their money, jewels and other possessions. The resulting low-budget black and white film, "The Honeymoon Killers
," has gained cult status since its release some five decades ago, notably for its documentary style, kinetic,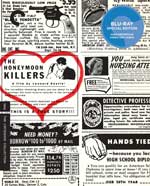 stylistic camerawork, ghoulish story line, over-the-edge acting by stage actors Shirley Stoler and Tony Lo Bianco, an anxiously erotic subtext and a fine-tuned mixture of shocks and laughs. Beck (Stoler) was a sullen, overweight, and lonely nurse who, desperate for affection, joined Aunt Carrie's Friendship Club and struck up a correspondence with Ray Fernandez (Lo Bianco), a charismatic smooth talker and degenerate con artist. The two fell in love and posed as brother and sister in a series of cons in which Fernandez would answer personal ads posted by lonely women, wine and dine them, then steal their money and possessions -- sometimes marrying them and almost always killing them. The Criterion Collection has released a new DVD and Blu-ray of the film, in a new 2K digital restoration, with uncompressed monaural soundtrack on the Blu-ray. The very interesting extras include a new interview program featuring actors Tony Lo Bianco and Marilyn Chris (who played one of the victims) and editor Stan Warnow; an interview with writer-director Leonard Kastle from 2003; "Dear Martha," a new video essay by writer Scott Christianson, author of "Condemned: Inside the Sing Sing Death House"; and a booklet featuring an essay by critic Gary Giddins. A must have.

"Black Coal, Thin Ice
" (2014 -- China) is a pleasant surprise, a stylishly frosty neo-noir detective thriller that forgoes the blood and gore of the genre and focuses on the psychology of its protagonists, here a cynical ex-cop and his bitter ex-partner who have a
second chance to redeem themselves five years after an unsolved murder stymied them and changed their lives. Ex-cop Zhang Zili, seriously wounded while working on a gruesome coal-plant murder case in which body parts were scattered across the province, was forced to retire from the police force due to his injuries. Now, the killer strikes again, and Zhang, now a factory security guard -- as well as a drunk -- is determined to redeem himself and ex-partner and solve the case on his own. After his investigation, he discovers that all of the victims seem to be related to a mysterious woman who works in a dry cleaning shop. Full of dark and off-the-wall set pieces, this visually beautiful mystery offers enough menace and foreboding and twists and tuns to please fans of Chinese actioners as well as American police procedurals. Winner of the Golden Bear for Best Film at the 2014 Berlin International Film Festival. On DVD, Blu-ray Disc from Well Go USA.

"Cop Car
" (2015), starring Kevin Bacon, James Freedson-Jackson, Hays Wellford, Shea Wigham and Camryn Manheim, is a surprisingly adept indie thriller from young and up-and-coming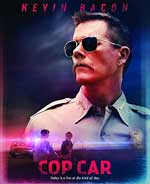 director Jon Watts (who has been tapped to direct the 2017 Untitled Spider-Man Reboot). The innocence of childhood comes unhinged when a pair of 10-year-olds find an abandoned cop car in a field and take it for a joyride -- nothing can happen to them because they're cops, right? But things go haywire when the corrupt small-town sheriff goes looking for his missing car -- and the illicit cargo he left in the trunk -- and the kids find themselves at the center of a deadly game of cat and mouse they don't understand ... and are ill-equipped to handle. There's solid performances, a fascinating story line that takes "Stand By Me" into the 21st century, and some wild twists and turns that you just don't see coming. And then there's Kevin Bacon whose very nasty, bad cop is worth the price of admission. On DVD and Blu-ray from Universal.


THIS WEEK'S THEATRICAL RELEASES:
Four uneventful and predictable films hit the shelves this week: "
Marvel's Avengers: Age of Ultron
," Melissa McCarthy's "
Spy
," "
Entourage
The Movie" and the remake of "
Poltergeist
." Yawn.
Also due this week: Merchant Ivory Productions'
"A Room with a View
"
(1986), starring Helena Bonham Carter, Julian Sands, Daniel Day-Lewis, Simon Callow, Judi Dench, Denholm Elliott and Maggie Smith, gets The Criterion Collection treatment with a new 4K digital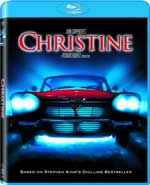 restoration, supervised by cinematographer Tony Pierce-Roberts, with 2.0 surround Master Audio soundtrack on the Blu-ray ... John Carpenter brought Stephen King's best-selling novel
"Christine

"
to life in a chilling 1983 thriller starring Keith Gordon, John Stockwell, Alexandra Paul, Harry Dean Stanton, and Sony has now remastered it in High Definition with 5.1 Audio. She was born in Detroit ... on an automobile assembly line. But she is no ordinary automobile. Deep within her chassis lives an unholy presence. She is Christine -- a red and white 1958 Plymouth Fury whose unique standard equipment includes an evil, indestructible vengeance that will destroy anyone in her way.
(1955-1956) is a two-disc collector's set featuring 54 musical performances by some of the most legendary music artists of the 50s. Filmmakers Joseph Kohn and Leonard Reed present legendary greats from the golden era of rock 'n' roll and rhythm & blues in these two historic variety show revues, hosted by Willie Bryant, recorded live at the Apollo Theater in 1955 and featuring music and vocal performances, along with comedy and dance routines, featuring Duke Ellington and His Orchestra, The Clovers, Dinah Washington, Louie Bellson, Big Joe Turner, Lionel Hampton and His Band, Nat King Cole, Lionel Hampton and His Orchestra, Sarah Vaughan, Ruth Brown, Count Basie and His Orchestra, From Film Chest Media Group ...
"Five Films by Patricio Guzman"
is an eight-disc box set collection of films by Patricio Guzman, featuring five of the master documentarian's seminal works. Filmed over more than 35 years, Guzman's films depict Chile's path over that time, coping with political trauma and trying to come to terms with its history. From "The Battle of Chile," filmed in black and white, on 16mm film, in the midst of social upheaval and revolution, to "Nostalgia for the Light," filmed with modern digital technology, filled with vibrant colors, poetic connections and introspection, Guzman's epic body of work is the unprecedented record of one country's journey and one filmmaker's evolution. From Icarus Films.
BUZZIN' THE 'B'S:
In
"A Plague So Pleasant
"
(2013), starring Eva Boehnke, David Chandler, Maxwell Moody, it's the near future and zombies have become a protected, endangered species, held in captivity and legally wandering the streets free from harm by the living. But for the loved ones of those who die, sometimes coping is just too much to handle, especially when not everyone feels the dead have a right to exist, and are willing to break the law to rid the world of this new population of the dead. From Wild Eye Releasing/MVD Entertainment ...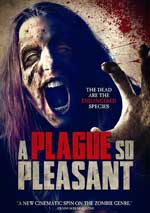 "Aloft
"
(2014), starring Jennifer Connelly, Cillian Murphy and Melanie Laurent, is a mystical new-age drama that follows the lives of three wounded characters; a mother, her son, and a hopeful stranger, all wrestling with the meaning of life and transcendence. A young journalist (Laurent) brings about an encounter between a renowned artist and healer (Connelly) and her abandoned son (Murphy), who has become a peculiar falconer, and the three examine the meaning of life and art. On DVD, Blu-ray from Sony ... When a dedicated nurse agrees to a blind date in
"Return to Sender
"
(2015), the wrong man comes to her door and her world is shattered by a brutal assault. Even after her attacker is convicted and locked away for the crime, she can't overcome the fear and trauma enough to put her orderly life back together. Desperate for closure, she reaches out to him -- first through letters, then prison visits -- and slowly builds a relationship with him. But when he's paroled and comes looking for her, she seizes the opportunity to exact revenge. Stars Rosamund Pike, Shiloh Fernandez, Nick Nolte, Camryn Manheim, Rumer Willis, Illeana Douglas. From RLJ Entertainment ... In
"Deadly Revisions
"
(2013), international genre favorite Bill Oberst Jr. plays an amnesiac horror writer who becomes trapped in his own nightmare as terrifying images emerge that may or may not be memories, madness ... or both. From SGL Entertainment/MVD Entertainment ... In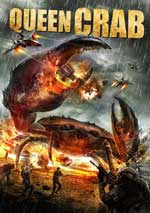 "Queen Crab
"
(2015), starring Michelle Simone Miller, Kathryn Metz, Rich Lounello and A.J. DeLucia, a meteor crashes into a quiet lake in the remote countryside, awakening a centuries-old beast, who emerges from the deep and tears through a nearby town and its inhabitants. The humans must fight for their lives and stop the Queen Crab before she can hatch an army of babies that will overrun the entire world. Loving, action-packed tribute to the classic days of practical stop-motion animation. From Wild Eye Releasing ... In
"Death's Door"
(2015), starring Tommy "Tiny" Lister, Obba Babatunde, Chico Benymon and Andrew Cappelletti, a dozen people invited to a party in a dilapidated mansion have the time of their lives ... until it's time to go. The front door doesn't open; the back door doesn't open. Doors that once led to familiar rooms now lead to new ones. Some doors open to yet other doors, and some go straight to dead ends. Only one thing is constant: Every door is a trap, and there's only one way out. From Leomark Studios/MVD Entertainment ... In
"37: A Final Promise
"
(2014), starring Randall Batinkoff and Scottie Thompson, haunted rock star Adam Webb plans to fulfill a vow to kill himself on his 37th birthday to atone for a horrible crime he committed as a child. With only 12 weeks to go before his expiration date (and release of his final album), he meets and falls madly in love with a woman who has a dark secret of her own. From MVD Visual.
ON THE INDIE FRONT:
A federal prosecutor on the fast track to political success risks his promising career and family life in order to indulge the ever-obsessive impulses of his secret sex addiction in
"Zipper
"
(2015), starring Lena Headey, Dianna Agron, John Cho, Patrick Wilson and Alexandra Breckenridge. On DVD, Blu-ray from Alchemy ... In
"Dog Years
"
(2012 -- Japan/USA), starring Warren Sroka, Brent Willis, Mariko Yasui, Etsuko Willis and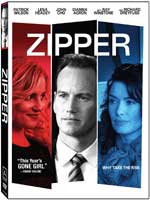 Masaki Sekine, an emotionally withdrawn Japanese-American wants nothing to do with his current business trip to Tokyo. However, when he's ambushed by his estranged, yet good intentioned half-brother, he's forced to battle with the ghosts from his past and attempt to engage in his first meaningful relationship in years. From Green Apple Entertainment/MVD Entertainment ...
"9 Full Moons
"
(2013), starring Amy Seimetz, Bret Roberts and Donal Logue, is a brooding love story about two disparate souls in Los Angeles: Frankie, an emotional train wreck, careening around the East Los Angeles music scene drinking and getting lost with strangers, and Lev, a taciturn and tormented soul who drives a limo and aspires to work in the music business. Meeting in an after hour seedy night club, they embark on a roller-coaster relationship exploring what love is like for two quiet people who may be damaged beyond repair. From Indie Rights/MVD Entertainment ... In
"Theresa is a Mother
"
(2012), singer-songwriter and single mother Theresa McDermott has finally hit the end of the line in NYC. Unable to make ends meet, she is forced to pack up her life and her three girls and move back to the small town and parents she ran from a decade ago. Teresa needs a job, her parents need their space and a family tragedy that was never dealt with from years past needs closure. Old wounds, unattainable dreams and a few other things expose themselves as a fractured family works to become whole and a single mom, a responsible mother. Stars C. Fraser Press, Edie McClurg, Richard Poe. From Garden Thieves Pictures.
FOREIGN:
"The Connection
"
(2014 -- France), starring Jean Dujardin, Gilles Lellouche, Celine Sallette, Melanie Doutey and Benoit Magimel, is a love letter to the 70's and French cinema. A stylish, '70's-period crime thriller inspired by true events that tells the story of real-life Marseille magistrate Pierre Michel (Dujardin) and his relentless crusade to dismantle the most notorious drug smuggling operation in history: the French Connection. On DVD, Blu-ray Disc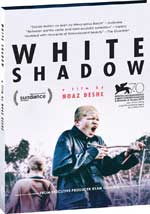 > from Drafthouse Films/Cinedigm ... Witch doctors in Tanzania offer thousands of dollars for albino body parts, believed to bring good fortune, prosperity and the ability to cure any illness. As a result, albinos, including children, have been murdered by gangs of men who hack off arms, legs or genitals. There is a saying in East Africa, "Albinos don't die, they just disappear" and 73 such documented killings have occurred in the past several years as well as hundreds of unreported attacks since 2007. In
"White Shadow
"
(2015 -- Tanzania), after witnessing his father's murder, Alias' mother sends him away to find refuge in the city and the young albino boy is brought to the care of his uncle, Kosmos, a truck driver struggling with a few small businesses. In the city, Alias is a quick learner, selling sunglasses, DVDs and mobile phones. He is fond of his uncle's daughter, Antoinette, although his uncle disapproves. Unfortunately for Alias, however, the city becomes no different than the bush and wherever he travels the same chilling rules of survival apply. Stars Hamisi Bazili, James Gayo, Glory Mbayuwayu and Salum Abdallah. From IndiePix.
FOR THE FAMILY:
It's fright lights, big city when the Monster High ghouls head to Boo York in
"Monster High: Boo York, Boo York"
(2015). Cleo de Nile is invited to attend a fancy gala celebrating the return of a magical comet and, of course, she brings along her beast friends. But their trip isn't all fun and frightseeing because Nefera, Cleo's sister, uses the comet's powers for her own spooktacularly sneaky plans. Can the monsters unwrap the mystery of the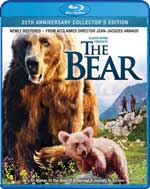 comet in time to stop Nefera? This edition of the popular animated franchise is the first-ever Monster High musical, featuring eight original songs. On DVD, Blu-ray/DVD Combo from Universal ... In
"My Little Pony -- Friendship Is Magic: Games Ponies Play"
(2015), sportsmanship is put to the ultimate test in Equestria as the Ponies -- Twilight Sparkle, Applejack, Pinkie Pie, Rarity, Rainbow Dash and Fluttershy -- prepare for the Games Ponies Play in six adventures that will teach kids all about overcoming the challenges of competition through the magic of friendship. $14.98 from Shout! Factory Kids ... Notable for its stunning cinematography, minimal dialogue, and outstanding animal performances, director Jean-Jacques Annaud's ("Quest For Fire," "The Name of the Rose") astonishing tale of wilderness survival,
"The Bear
(25th Anniversary Collector's Edition)"
(1989), has thrilled and charmed audiences and critics alike. Set in 19th-century British Columbia, "The Bear" follows the story of a young cub and an adult Grizzly as they join forces to survive the perils inherent in their mountain habitat. With each passing obstacle, the two bears develop a friendship that can only make them stronger -- but will it be enough for them to overcome their most deadly enemy? On DVD, Blu-ray Disc from Shout! Factory.
SPECIAL INTEREST:
The six-part HBO documentary series
"The Jinx: The Life and Deaths of Robert Durst"
(2015) is a compelling look at the life of New York real estate scion Robert Durst and the string of deaths that follow in his footsteps. Directed, produced, and written by Academy Award nominee Andrew Jarecki and written, produced and shot by Marc Smerling ("Capturing the Friedmans"), "The Jinx" results from nearly a decade of research by the filmmakers, who expose police files, key witnesses, never-before-seen footage, private prison recordings, and thousands of pages of formerly hidden documents. This edge-of-your-seat, addictive documentary examines the life of the reclusive millionaire at the heart of three killings spanning four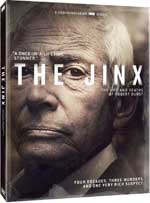 decades. The scion of a New York real estate empire, Durst has long been a suspect in the notorious 1982 disappearance of his wife, Kathie. Further suspicion was raised with the unsolved killing of his best friend, Susan Berman, thought to be a key witness in the investigation into Kathie's disappearance in 2000, as well as the subsequent killing and dismemberment of a neighbor in Galveston, Texas. Durst has consistently maintained his innocence, but throughout the film, new evidence is uncovered that may link Durst to one of the murders. He was arrested the day before the series' finale aired and charged with Berman's murder in Los Angeles. On DVD, Blu-ray Disc from HBO ... In
"Murder in the Park"
(2014), documentary filmmakers assert that Anthony Porter -- a former death-row inmate who was spared the death penalty thanks to the efforts of a college journalism program -- was actually guilty, and an innocent man was sent to prison. Provides a fascinating glimpse into a very broken criminal justice system and re-examines one of the most pivotal conviction reversals in American history. From IFC Films ...
"Nowitzki: The Perfect Shot
"
(2014) is a documentary about friendship, the fulfillment of dreams and the indestructible desire to win. Follows the success of Dallas Maverick's star Dirk Nowitzki from second league German basketball to the NBA. The film touches on the fascinating relationship between Nowitzki and his personal coach and mentor Holger Geschwindner, the German basketball legend and scientist who helped invent the perfect jump shot by merging German engineering and the love of basketball. On DVD, Blu-ray Disc from Magnolia Home Entertainment ... Set against the backdrop of the 80's music scene, the documentary
"Soul Boys of the Western World"
(2014) charts the meteoric rise, fall and ultimate reunion of pop sensation Spandau Ballett, told by the band members themselves with unseen archive footage. On DVD, Blu-ray Disc and Blu-ray/DVD Combo. From IFC Films.
FROM TV TO DVD:
"Bones: The Complete Tenth Season"
(2014-15) is a six-disc set with all 22 episodes, from Fox ...
"Grimm: Season Four"
(2014-15) is a five-disc set with all 22 episodes, from Universal ...
"iZOMBIE: The Complete First Season"
(2015) is a three-disc set with 13 episodes, $39.98. Rose McIver stars as Olivia "Liv" Moore, a medical resident on the fast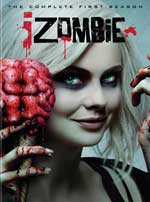 track to a perfect life ... until she's turned into a zombie. Now stuck between half-alive and undead, Liv transfers to the city morgue to reluctantly access the only thing that allows her to maintain her humanity -- human brains. But there are side effects to Liv's new diet. With each brain she consumes, she experiences flashes of the corpse's memories -- including, at times, clues as to how they were killed. From Warner ...
"Jane The Virgin: The Complete First Season"
(2014-15) contains all 22 episodes, $49.99 from Warner ...
"Outlander: Season 1, Volume 2"
(2015) is a two-disc set with all eight episodes. The second half of the popular sci-fi adventure further explores the epic relationships of Claire Randall, a World War II nurse who inexplicably travels back in time to 18th Century Scotland, where she meets Jamie Fraser, a chivalrous Scottish warrior. Available as a Limited Collector's Edition Blu-ray with exclusive collectible packaging with 3D art and a 32-page book with photographs, excerpts from the script and an introduction from Ronald D. Moore. On DVD, Blu-ray from Sony.
Check out other September 29-October 5 DVD releases and reviews at OnVideo.
Comments