New on DVD and Blu-ray Week of September 15-September 21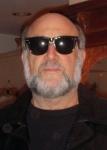 By Harley Lond - 09/16/15 at 02:32 AM CT
THIS WEEK'S THEATRICAL RELEASES:

"Furious 7": What can you say about the last installment in the gigantic "Fast and Furious" franchise? Returning to what they know best -- fast cars -- the crew battle two enemies this time round: Deckard Shaw (Jason Statham), brother to the international terrorist the gang put to rest in the last adventure, who is revenging his sibling's demise by attempting to knock off the gang; and a Somalian terrorist who has stolen a computer terrorism program called God's Eye. Dominic Torretto (Vin Diesel), who is in fine form -- almost invincible -- gets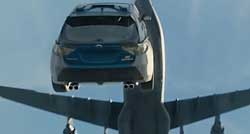 help from federal agent Hobbs (Dwayne Johnson) and assists from a shady government official called "Mr. Nobody" (Kurt Russell) in tracking down the bad guys. The stunts have become more and more outrageous and cartoonish and unbelievable -- but nevertheless exciting -- and the helicopter vs. car denouement in downtown Los Angeles is quite a fitting closer. The films have now gotten to be a caricature of themselves but they still pack a hell-of-a punch -- as the boxoffice for this attests ($351 million in the U.S. alone). "Furious 7
" also bids a touching farewell to Paul Walker, an integral member of the Fast family. Co-stars Michelle Rodriguez, Jordana Brewster, Tyrese Gibson, Chris "Ludacris" Bridges, Elsa Pataky, Lucas Black, Djimon Hounsou, Tony Jaa, Nathalie Emmanuel, Ronda Rousey. There's too many extras to list, but the best revolve around the many glorious cars in the movie and the fabulous stunts. From Universal.

"Love & Mercy
": Behind the laid back 1960s surfin' and "fun fun fun" image of The Beach Boys -- sometimes posited as the American rivals to The Beatles -- was the genius singer/songwriter Brian Wilson, whose ear for music and musical innovation has few equals in pop music history. His use of harmonies and instrumentation and experimentation was groundbreaking for its time -- but his success came at an extraordinary personal cost. He created one of the greatest concept albums of all time, "Pet Sounds," in 1966, but when he tried to up the ante for his next album, everything fell apart. "Love & Mercy" presents an unconventional portrait of the iconic Wilson -- portrayed by two actors, Paul Dano in the 60s, at the peak of The Beach Boys' fame but when Wilson is already beginning to spiral downward, and John Cusack in the 80s, as Wilson comes out of his mental breakdown and depression and reclaims his life. The film jumps back and forth between the two eras, a conceit that put off many viewers -- though, by now, this time-shifting has become old hat in modern cinema. Dano is superb as the young Wilson, nailing his mannerisms and moves just so, while Cusack immerses himself in the coming-out-of-breakdown Wilson, imbuing that version of the singer-songwriter with a vulnerability that is astounding. Paul Giamatti tears the scenery as Wilson's sinister guru and Elizabeth Banks is perfect as Wilson's 1980s wife to be. And then there's the awesome music. Don't miss this. Extras include a pair of behind-the-scenes featurettes and commentary with director-producer Bill Pohlad. From Roadside Attractions/Lionsgate.

Also due this week is Disney's new version of "Cinderella
," which was unavailable for review.


THIS WEEK'S BEST BETS:

Before he stunned the cinematic world with the epic "The Decalogue" and the "Three Colors" trilogy, the great Polish filmmaker Krzysztof Kieslowski made "Blind Chance
" (1981), a compelling drama about the difficulty of reconciling political ideals with personal happiness. The film follows Witek (a magnetic Boguslaw Linda), a medical student with an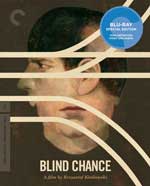 uncertain future in Communist Poland as he juggles his need to respect his father's deathbed wishes, his own nebulous political views and his search for love. Kiesowski dramatizes Witek's journey as a series of different possibilities which -- depending on whether or not he gets on a train leaving Warsaw -- casts him in similar but altered scenarios, suggesting that chance rules our lives as much as choice. The film was first suppressed and then censored by the Polish government. The folks at The Criterion Collection have restored the missing scenes and here present it on DVD and Blu-ray in its complete original form. In a new 4K digital restoration, approved by cinematographer Krzysztof Pakulski, with uncompressed monaural soundtrack on the Blu-ray. Extras include an interview with director Agnieszka Holland from 2003, an essay by film critic Dennis Lim, a 1993 interview about the film with Kieslowski, and more. A marvelous and highly recommended addition to your collection.

Polish film director Walerian Borowczyk (1923-2006) -- who directed 40 films between 1946 and 1988, mostly in France -- created an unsettling body of work highlighted by nightmarish visions, attacks on the status quo, and a large dollop of eroticism (he has been called a "genius who also happened to be a pornographer"). The folks at Arrow Video/MVD Entertainment this week have released two of his 1970s outings that drench the viewer in absurdism and erotica.
"Immoral Tales
" (1974) was Borowczyk's first explicitly erotic feature and presents a veritable cavalcade of depravity: cosmic fellatio, transcendental masturbation, blood-drenched lesbianism and papal incest. In four stories -- each in a period 100 years further into the past -- the director trampled on sexual taboos and mores in mind-blowing ways: from present day teenage lust mimicking the beach scene in "From Here to Eternity" but more explicit, to a pious young girl who turns religious objects and a plate of cucumbers into fetishistic objects, to a nasty take on Lucrezia Borgia and the Hungarian countess Erzsebet Bathory who went to extremes to find a way to stop aging. This collection also adds in the short film "The Beast of Gevaudan" -- which was part of Borowczyk's five-part conception for the film but was pulled and later became the centerpiece of his very notorious and controversial "The Beast." The Blu-ray/DVD Combo includes an introduction by Borowczyk expert Daniel Bird; "Love Reveals Itself," a new interview featuring production manager Dominique Duverge-Segretin and cinematographer Noel Very; "Obscure Pleasures: A Portrait of Walerian Borowczyk," a newly-edited archival interview in which the filmmaker discusses painting, cinema and sex; and more. "The Beast
" (1975), also released this week by Arrow Video/MVD Entertainment, wildly re-works the classic Beauty and the Beast story into a very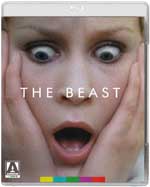 adult fairy tale, a parody of pornographic tropes and an assault on notions of "good taste." Bestial dreams interrupt the venal plans of a French aristocrat attempting to save a crumbling mansion by marrying off his deformed son, Mathurin, to a horny American heiress, Lucy. But Mathurin seems more interested in his horses than in his bride-to-be, and when she finds out about the story of his 18th-century ancestor Romilda copulating with the titular beast, it sparks to life one of the most outrageous dream sequences in cinema history. The startling film -- a huge hit in France that was extensively censored and banned elsewhere -- is presented in a Blu-ray/DVD Combo in a new high definition digital transfer of the uncut 98-minute version. Extras include "The Making of The Beast"; "Frenzy of Ecstasy," a visual essay on the evolution of Borowczyk's beast; an illustrated booklet featuring new writing on the film by Daniel Bird and an archive piece by David Thompson, illustrated with original stills; and more.

"American Experience: Walt Disney
" (2015) is one of the finest documentaries we've seen in recent memory, a film that examines all the facets -- strengths and weaknesses -- of a true American original, Walt Disney. This documentary offers an unprecedented look at the life and legacy of one of America's most enduring and influential creative geniuses. From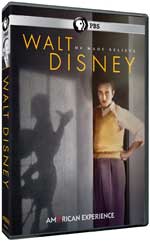 "Steamboat Willie" to "Pinocchio" to "Mary Poppins," Disney's movies grew out of his own life experiences. He told stories of outsiders struggling for acceptance and belonging, while questioning the conventions of class and authority. As Disney rose to prominence and gained financial security, his work became increasingly celebratory of the American way of life. He wanted his films to make people feel deeply, yet often buried his own emotions. Aspiring to create great artistic films, he felt he wasn't taken seriously by the movie industry, and was stung when critics panned his productions. Never satisfied with his previous efforts, he always pushed forward to a "new adventure," but his attention to detail and quest for innovation frequently meant delays and cost overruns. When his employees organized and went on strike, Disney felt betrayed, not able to understand how people who worked for him could be unhappy; years later he called them "communists" before the House Un-American Activities Committee. A polarizing figure -- though true believers vastly outnumber his critics -- Disney's achievements are indisputable. He created one of the most beloved cartoon characters in history, Mickey Mouse; conceived the first ever feature-length animated film, "Snow White and the Seven Dwarfs"; pioneered the integration of media and marketing with thousands of branded products; and conceived Disneyland, the world's first theme park and a three-dimensional realization of his own utopian universe. A true artist in every sense of the word. Aired September 14-15, 2015 on PBS. From PBS Distribution.

"All American High Revisited
" (2014) is a mesmerizing document of growing up absurd in America. In 1984, young filmmaker Keva Rosenfeld set out to make a movie about the experience of being in high school. He spent a year following the senior class at a typical California school (in Torrance) and edited the footage into "All American High." Told through the eyes of a visiting foreign exchange student from Finland, the film presented an uncensored view of teens in an era of big hair, conservative politics, and burgeoning sex, drugs and rock 'n'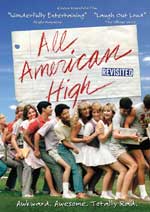 roll -- but also a world with no smartphones and no Internet -- following the high schoolers through their classes, football games and parties. Riikkamari Rauhalathe, the exchange student, puts the lives of American teens into perspective, commenting on their education (the school's emphasis was on social life, not learning, she asserts); sex (American kids put too much emphasis on sex, and were too afraid of it) and their consumerism. After showings on the film festival circuit, the film was locked away in a storage vault and remained unseen until Rosenfeld came upon it three decades later. In that vault, Rosenfeld also uncovered a review that said the film captured "the values and attitudes of middle-class teenagers who will lead America into the 21st century." Wondering if this prediction came true, the director set out to locate some of the now grown-up high schoolers and see what some 30 years had wrought. The last quarter of the film tracks down some of those people (including Rauhalathe), bringing the story full circle. A fascinating documentary. From Virgil Films.

A&E's "The Returned" (2015) is based on the International Emmy-winning French series "Les Revenants," which focuses on a small town that is turned upside down when the dead suddenly re-appear -- not as zombies or vampires or some ghoulish apparition, but full-bodied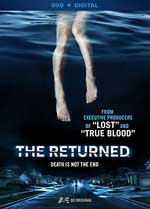 and minded, just as they were the day they died -- some a couple of years earlier, some decades. This brings both positive and detrimental consequences as the returned try to reintegrate into their families and lives. This series is almost a scene-for-scene remake of the original but it lacks the mysterious undertones and atmosphere of the French version. Still, it's heads and shoulders above "Resurrection," a much plainer, white-washed middle-American TV series based on a novel with a similar conceit to "Les Revenants" (which, in turn, was based on a French film, "They Came Back"). A&E, however, has declined to renew "The Returned" for a second season (while "Les Revenants" begins its second series this fall). This two-disc set contains all 10 episodes, many of them in uncensored versions not previously shown on TV. From Lionsgate.


BUZZIN' THE 'B'S:

A mysterious VHS tape, a giant rat, and killer televisions ... Jon Heder ("Napoleon Dynamite") and Eric Wareheim ("Tim and Eric Awesome Show") star in "Reality
"
(2014 -- France/Belgium/USA), a head-spinning Hollywood satire from Quentin Dupieux, the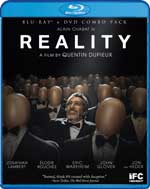 writer and director of "Rubber." In the alternate reality of the entertainment industry, a cameraman (Alain Chabat) has 48 hours to pull off the impossible: find the world's greatest groan sound effect for the movie he dreams of directing or it doesn't get made. As he embarks on a hilariously bizarre odyssey, fact, fiction, reality and dreams collide in a surreal swirl of comic absurdity. In a Blu-ray/DVD Combo from IFC Midnight/Shout! Factory ... In "Heaven Knows What
" (2014), starring Arielle Holmes, Caleb Landry Jones and Eleonore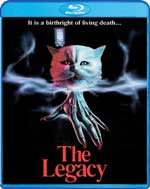 Hendricks, a young heroin addict (Holmes) roams the streets of New York to panhandle and get her next fix, while her unstable boyfriend Ilya (Jones) drifts in and out of her life at random. On DVD, Blu-ray Disc from Radius/Anchor Bay ... In "The Legacy
" (1978), which is making its Blu-ray debut this week, two U.S. architects (Katharine Ross, Sam Elliott) join a variety of houseguests who are trapped in an English mansion with a dying satanist. When Margaret and Pete have a car accident in the English countryside, the other driver offers to take them to his lavish country estate to make amends. But once there, they're surprised to learn that all of the other houseguests are already expecting them. It's not long before the couple's fear turns into terror when the guests begin dying in unspeakable ways. Now it's clear, the true master of the house is a supernatural force that will stop at nothing to find the rightful heirs for an unimaginably horrible legacy. Co-stars John Standing and Roger Daltrey. From Scream Factory.


ON THE INDIE FRONT:

When his alcoholic father suddenly dies, 19-year-old drop-out Shawn (Cameron Bright), decides to step up and raise his little sister, Julie (Isabella Blake-Thomas), on his own in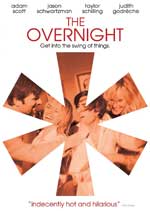 "Little Glory
(2015). Hoping to cash in on his dad's life insurance policy, Shawn battles his aunt Monica (Astrid Whettnal) for custody of Julie. Unfortunately, providing for a 9-year-old proves harder than he could have imagined. From Lightyear Entertainment ... In "The Overnight
" (2015), starring Taylor Schilling, Jason Schwartzman, Adam Scott and Sarah DeVincentis, Alex, Emily, and their son, RJ, have recently moved to Los Angeles' Eastside from Seattle. Feeling lost in a new city, they are desperate to find their first new friends. After a chance meeting with Kurt at the neighborhood park, they gladly agree to join family pizza night at the home. But as it gets later and the kids go to bed, the family "playdate" becomes increasingly more revealing and bizarre as the couples begin to open up. From The Orchard.



FOR THE FAMILY:

From the creators of "Chimpanzee" and "Bears" comes the spectacular tale "Monkey Kingdom
" (2015), set among ancient ruins in the storied jungles of South Asia. Maya, a clever and resourceful monkey, finds her world forever changed when she welcomes her son Kip into her colorful extended family. As Maya strives to keep Kip safe through unexpected and sometimes perilous adventures, amazing footage captures all the magic and surprises of their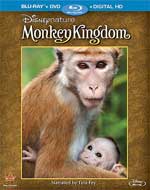 magnificent world. Narrated by Tina Fey. For every Digital and Blu-ray Combo Pack sold during first-week sales, Disneynature will make a donation to Conservation International to help protect endangered species in their natural habitat, supporting conservation project across Indonesia, Cambodia, and Sri Lanka. On Blu-ray/DVD Combo from Disney ... "Star Wars: The New Yoda Chronicles" (2015) contains four new episodes: After headstrong Luke nearly delivers the good guys into Palpatine's clutches, Master Yoda and the ghost of Obi-Wan Kenobi unearth the Holocrons -- last remnants of the secrets of the Jedi -- to further Luke's training. But Darth Vader also seeks the Holocrons, and he'll stop at nothing to get to them first. From Disney ... "Care Bears: Mystery In Care-A-Lot" (2012) is a Halloween-themed adventure packed with friendship and fun. The Care Bears show the power of caring and sharing as they transform bad dreams into sweet ones, solve the mystery of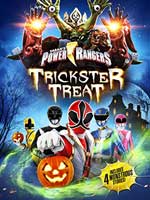 the legendary Scare Bear, and save Care-a-Lot from turning into Grump-a-Lot. From Lionsgate ... In "Pups United" (2015), starring Trevor Black, Annie Kitral and Rob Schneider, a rag-tag gang of international talking dog mascots must save the day and foil the plot of villains planning to sabotage the Youth World Cup soccer finals. From Lionsgate ... From the top-rated kid's live-action series "Saban's Power Rangers: Trickster Treat" (2015) comes four fright-fueled, spine-tingling Halloween adventures that follow the Rangers as they have a strange encounter with a mysterious medium who conjures "visions" of monsters past. From Lionsgate ... the "Peanuts: Emmy Honored Collection" is a must-own collection that brings together 11 Peanuts specials that have been remastered in all-new 4K Ultra HD transfers: "You're the Greatest, Charlie Brown," "She's a Good Skate, Charlie Brown," "It's Magic, Charlie Brown," " Someday You'll Find Her, Charlie Brown," " Is This Goodbye, Charlie Brown?" "Life is a Circus, Charlie Brown," " What Have We Learned, Charlie Brown?" "It's Flashbeagle, Charlie Brown," "Snoopy's Getting Married, Charlie Brown," " Why, Charlie Brown, Why?" and " You're a Good Sport, Charlie Brown." Two-disc set, $26.99 from Warner.


SPECIAL INTEREST:

During the crack cocaine explosion of the late 1980s and early '90s, Michael Dowd, a New York City police officer, brazenly led a crew of crooked cops to build his own empire in East New York, one of the toughest sections of Brooklyn. Labeled "The Dirtiest Cop Ever," Dowd turned the department's 75th Precinct into a den of corruption, both protecting and robbing drug dealers while lining his own pockets to the point of bursting with cash and drugs. His arrest in 1992 led to the largest police corruption scandal in New York City history. The documentary "The Seven Five
" (2014) is packed with interviews with both those who broke the law and those who protected it. From IFC.


FROM TV TO DVD:

"Aquarius: The Complete First Season" (2015) is a four-disc DVD, three-disc Blu-ray with 13 episodes. Los, Angeles, 1967. Welcome to the Summer of Love. David, Duchovny ("The X Files," "Californication") stars as Sam Hodiak, a seasoned homicide detective whose investigations dovetail with the activities of real-life cult leader Charles Manson in the years before he masterminded the most notorious killings of a generation, the Tate-LaBianca murders. A small-time but charismatic leader with big plans, Manson has begun to build up his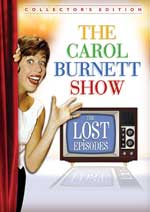 "family," recruiting vulnerable young men and women to join his cause. Teaming up with a young cop who will help him infiltrate Manson's circle, Hodiak is forced to see things through the questioning eyes of someone who came of age amongst the current anti-establishment counterculture. From Anchor Bay ... "The Big Bang Theory: The Complete Eighth Season" (2014-15) is a three-disc DVD and two-disc Blu-ray with 24 episodes. On DVD and Blu-ray from Warner ... < "The Carol Burnett Show: The Lost Episodes" (1967-72) is a six-disc collector's set ($59.95) that features the best original broadcast episodes from the legendary variety show, hand-picked by Burnett herself. Includes 16 episodes -- not seen since their original airing more than 40 years ago -- and nearly five Hours of specially-created bonus material. Formats: DVD. Additionally, a single disc "Lost Episodes" release will also be available for $12.95, which includes three episodes and an hour of bonus features, interviews and outtakes. From Time Warner ... ": Crime Scene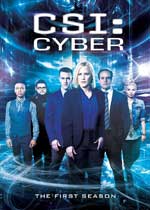 Investigation - The Final Season" (2014-15) is a five-disc set with 20 episodes. The final season of the popular series that follows a team of brilliant forensic investigators as they investigate crimes in Sin City's most twisted corners. Whatever the case, lead investigator D.B. Russell (Ted Danson) knows he can rely on the brilliance of blood-work expert Julie Finlay (Elizabeth Shue) and veteran investigators Nick Stokes (George Eads), Sara Sidle (Jorja Fox) and Greg Sanders (Eric Szmanda). Yet the final challenge is darkest for the elite team of experts when a serial killer stalks Las Vegas and his traps threaten to ensnare one of CSI's own. From Paramount ... "CSI: Cyber - The First Season" (2015) is a four-disc set with 13 episodes. The latest spin-off of one of the most successful franchises in television history. The series stars Patricia Arquette as Special Agent Avery Ryan in a drama inspired by the advanced technological work of real-life Cyber Psychologist Mary Aiken. Ryan heads the Cyber Crime Division of the FBI, a unit at the forefront of solving illegal activities that start in the mind, live online, and play out in the real world. Ryan's supervisor, Assistant Director Simon Sifter (Peter MacNicol), is a shrewd FBI career insider and the clearinghouse between FBI Cyber and all other branches of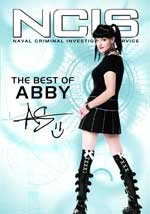 government. Also on the team are FBI Agent Elijah Mundo (James Van Der Beek), a self-proclaimed action junkie who is an expert in battlefield forensics; Daniel Krumitz (Charley Koontz), an introverted tech genius with a quick wit; Brody Nelson (Shad Moss), an expat hacker who chose to work for the FBI over a life of cyber-crime; and Raven Ramirez (Hayley Kiyoko), a rookie tech who is an expert in social media, cyber trends and international relations. While other agents search for criminals in dark homes and alleys, Ryan and her team search the "dark net." From Paramount ... "Empire: The Complete First Season" (2015) is a four-disc DVD and three-disc Blu-ray with 12 episodes, from Fox ... In "Masterpiece: Arthur & George" (2015), Martin Clunes ("Doc Martin") stars as Sir Arthur Conan Doyle, the creator of Sherlock Holmes, in a real-life case that inspired the great author to put down his pen and turn detective. The three-part series traces a string of notorious animal mutilations alleged to involve a mixed-race attorney named George Edalji. Doyle uncovers a rush to judgment against Edalji that provides plenty of suspects and even a connection to the real criminal mastermind who inspired Professor Moriarty. Exasperated by the mounting twists and turns, the harried author exclaims at one point, "If this were a story, I'd change the beginning, I'd change the end, or I'd try something else!" Adapted from Julian Barnesís acclaimed novel of the same name, which was a finalist for the Man Booker Prize, the most prestigious literary award in the English-speaking world. Airing on PBS Sundays, September 6-20. On DVD, Blu-ray Disc from PBS Distribution ... "NCIS: The Best of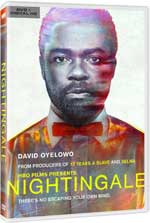 Abby" (2014) is a three-disc set with 12 select episodes highlighting fan-favorite character Abby Sciuto, famously portrayed by Pauley Perrette. For six seasons running, "NCIS" has remained the #1 drama series on TV, and now viewers can dive into 12 special episodes featuring Abby, a forensic scientist at the Naval Criminal Investigative Service. Her peppy attitude mixed with her gothic style and love of science has made her one of the most beloved characters on the long-running hit show. The 12 episodes selected by the fans themselves: "Bete Noire," "S.W.A.K."," Bloodbath," "Witch Hunt," "Cover Story," "Dog Tags," "Toxic," "Cracked," "Enemy on the Hill," "Up in Smoke," "Recovery" and "Hit and Run." From CBS/Paramount ... "NCIS: The 12th Season Blu-ray" (2014-15) is a six-disc set with 23 episodes. Fielding cases from local cyber-terrorists to international pirates and elusive serial killers, the NCIS team keeps adventure in the line of fire. Led by Special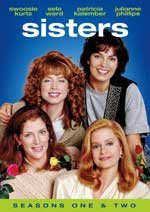 Agent Jethro Gibbs (Mark Harmon), this expert squad hunts down humanity's most notorious enemies in the name of freedom and justice for all. From CBS/Paramount ... the HBO Films presentation "Nightingale" (2015), starring David Oyelowo -- an official selection of the 2014 Los Angeles Film Festival -- is a fascinating portrait of one man's descent into the delusions of a fractured mind. Told with incisive imagery, energy and humor, "Nightingale" is a compassionate depiction of isolation in the midst of a world ruled by social media. David Oyelowo gives a spellbinding, roller-coaster ride of a performance as Peter, the sole character in the film, a war veteran who lives in a nondescript ranch home with his mother, and shares an ongoing monologue with himself, and the audience, via his laptop computer's video recorder. On DVD, Blu-ray Disc from HBO ... "Sisters: Seasons One and Two" (1991-92) is a seven-disc set with all 29 episodes, $44.99. Sometimes controversial, sometimes whimsical, always compelling, "Sisters" follows the trials and triumphs of the four Reed sisters -- Alex (Swoosie Kurtz), Teddy (Sela Ward), Georgie (Patricia Kalember) and Frankie (Julianne Phillips) -- as they contend with the challenges within their very different lives. Praised for its frank discussion of many highly charged issues that continue to resonate even today, "Sisters" was considered by many to be a game changer in how television explored the lives of women and family. From Shout! Factory ... "Sleepy Hollow: The Complete Second Season" (2014-15) is a five-disc DVD and four-disc Blu-ray with 18 episodes, from Fox.

Check out other September 15-21 DVD releases and reviews at OnVideo.