New on DVD and Blu-ray Week of August 18-August 24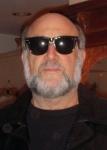 By Harley Lond - 08/18/15 at 07:04 PM CT
THIS WEEK'S BEST BETS:
"La Grande Bouffe" (1973 -- France/Italy) is the most famous film by Italian director Marco Ferreri ("Dillinger is Dead"): it was reviled on its release for being decadent, self-loathing, cynical and frequently obscene -- yet it won the prestigious FIPRESCI prize after its controversial screening at the Cannes Film Festival. Though on its release it was amazingly anti-bourgeoisie and anti-church (along the lines of Luis Bunuel), the film feels a little dated today -- though there are some outrageous scenes that stand out and still shock with their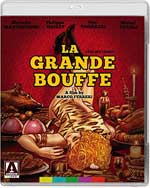 outrageousness. The story: Four friends -- played by international superstars Marcello Mastroianni, Michel Piccoli, Ugo Tognazzi and Philippe Noiret -- tired of their boring, wasted lives, retreat to a country mansion where they are determined to eat themselves to death while engaging in group sex with prostitutes and a local school teacher (Andrea Ferreol), who seems to be up for anything. It's kind of "Babette's Feast" meets "Salo" for a fart-filled, sex-filled, gluttonous orgy of black humor and promiscuity. The four leads --all at the height of their powers -- are just superb as the world-weary gourmands. "La Grande Bouffe
" -- which translates to "The Great Feast" or "The Great Blow-Out," has long been out of print or available only in crummy copies. This Blu-ray/DVD Combo has been lovingly restored by the folks at Arrow Video in a 2K remastering from the original camera negative with original French audio (uncompressed PCM on the Blu-ray). Extras include "The Farcical Movie," a French television profile of Marco Ferreri from 1975 in which the director discusses, among other things, the influence of Tex Avery, Luis Bunuel and Tod Browning's "Freaks"; behind-the-scenes footage of the making of "La Grande Bouffe", containing interviews with Ferrari and Mastroianni, Piccoli, Tognazzi and Noiret; extracts from the television series "Couleurs autour d'un festival," featuring interviews with the cast and crew recorded during the Cannes Film Festival; a news report from the Cannes Film Festival where "La Grande Bouffe" caused a controversial stir, including Ferreri at the press conference; original trailer; a reversible sleeve featuring original and newly commissioned artwork by Gilles Vranckx; and a booklet featuring new writing on the film by Johnny Mains, illustrated with original archive stills and posters. From MVD Entertainment Group.

"Lambert & Stamp
" (2015) is the remarkable story of Chris Stamp and Kit Lambert, aspiring filmmakers in the 1960s who set out to find a subject for their first film and inadvertently helped launch The Who. Lambert, who was from an upper crust British family and Stamp, from a working class family and the younger brother of actor Terence Stamp, met in London in 1963 as assistant film directors; the pair teamed up and decided to make a movie on a rock group to highlight the flourishing London pop scene. They chose a group called the High Numbers, changed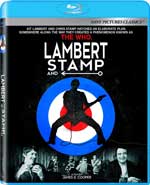 their name to The Who (actually, their name had been The Who before High Numbers and they were persuaded to change it back), bought their contract, helped mold their image and style, and turned the rebellious musicians into the hit-making machine that created "Tommy," "The Who's Next" and a bevy of chart-topping songs and albums. They founded Track Records, which released albums and singles by Jimi Hendrix, The Crazy World of Arthur Brown, Marc Bolan, Golden Earring and, of course, The Who. By the late 1970s both had left the music scene; Lambert moved to Italy, dying in 1981 of a brain hemorrhage while in London, and Stamp, overcoming drug addiction, helped out on The Who related projects but mainly worked as a psychodrama therapist and addiction counselor until his death by cancer in 2012. The film is a testimonial to the genius of these two men and their art and creativity; both saw a world beyond a quartet of young men pommelling their instruments and helped foment a musical revolution, pushing as many boundaries as they could in an effort to create something new and exciting. The film is charged with wild images, crazy music and the electricity of a generation. On DVD, Blu-ray from Sony.

"The Secret Life of Marilyn Monroe
" (2015): There's nothing really new here in an at-times sluggish bio-pic about the iconic actress/sex symbol ... but if all you know about Marilyn is what you've learned via the media impressions (and movies) she left behind, this is a good introduction to her life -- which was fraught with problems from her early childhood through her many bad
affairs and marriages. Despite her beauty and talent, Marilyn's demons consistently got in her way: she was deathly afraid that she had inherited the paranoid schizophrenia of her mother and constantly sought out all sorts of mother and father figures to guide her life. Kelli Garner -- herself a sexy stunner -- is perfect as Marilyn and Susan Sarandon is great as Marilyn's mad mom. "The Secret Life of Marilyn Monroe" -- which originally aired on Lifetime -- begins with the young Norma Jeane Mortenson (Garner) as she battles a lonely, loveless existence with an absent and mentally ill mother. She ultimately reinvents herself as the sex symbol of an era. A fragile artist, she's very different from the larger-than-life image she portrayed. The great secret of Marilyn's life is that her mother, Gladys (Sarandon), remained a vital -- and troubling -- part of her world. Her marriages to Joe DiMaggio (Morgan) and Arthur Miller collapse in part due to her own inner demons. Co-stars Jeffrey Dean Morgan, Emily Watson. Based on the best-selling book by J. Randy Taraborrelli. $19.98 from Lionsgate.

Also due this week is a new 2K digital restoration of "Day for Night
" (1973), a loving farce from Francois Truffaut ("Jules and Jim") about the joys and turbulence of moviemaking. Truffaut himself appears as the harried director of a frivolous melodrama, the shooting of which is plagued by the whims of a neurotic actor (Jean-Pierre Leaud); an aging but still forceful Italian diva (Valentina Cortese); and a British ingenue haunted by personal scandal (Jacqueline Bisset). An irreverent paean to the prosaic craft of cinema as well as a delightful human comedy about the pitfalls of love and sex, "Day for Night" is buoyed by robust performances and a sparkling score by the legendary Georges Delerue. On DVD and Blu-ray from The Criterion Collection.


THIS WEEK'S THEATRICAL RELEASES:
"Little Boy
" (2015), starring Jakob Salvati, Emily Watson, Michael Rapaport, Tom Wilkinson and Kevin James, is a family drama about a little boy who is willing to do whatever it takes to bring his father home from World War II. On DVD, Blu-ray/DVD Combo from Universal ... and "The 100-Year-Old Man Who Climbed Out the Window and Disappeared
" (2015 -- Sweden), a black comedy about centenarian Allan Karlsson (Robert Gustafson), a man who has spent his long and colorful life working in the munitions industry while getting entangled in historic events from the Spanish Civil War to the Manhattan Project. Finding himself stuck in a nursing home and determined to escape on his 100th birthday, he leaps out of a window and onto the nearest bus, kicking off an unexpected escapade involving, among other surprises, a suitcase stuffed with cash, some wicked criminals, and an elephant named Sonya. In English and Swedish with English subtitles. The highest-grossing Swedish film of all time and, though a tad slow at times, a very funny outing. On DVD, Blu-ray from Music Box Films.


BUZZIN' THE 'B'S:
"Z-Storm
" (2014 -- Hong Kong) is a Hong Kong crime thriller about that city's Independent Commission Against Corruption (ICAC) and its investigation of a charity fund that has become involved in illegal investments. The team of the anti-corruption force, headed by Chief Officer Luk (Louis Koo), uncovers a scandal that shocks the nation: the biggest financial scam in Hong Kong's history, with all seven million citizens its unknowing victims. He sets a trap for the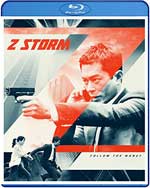 perpetrators but finds his mission thwarted by a web of greed, power, sex, and deception that reaches the highest levels of power in the government -- and beyond. Unlike most Hong Kong actioners, "Z Storm" takes its time building a case against the crooks, only kicking into high gear as the criminal enterprise unravels. It's well-directed and acted, and the last half hour is a thrilling ride of action and suspense. Co-stars Gordon Lam, Dada Chan, Michael Wong, Lo Hoi Pang, Liu Kai Chi. On DVD, Blu-ray Disc from Well Go USA ... In "The Riot Club
" (2014), starring Max Irons, Sam Reid, Sam Claflin, Natalie Dormer, Jessica Brown Findlay, Douglas Booth and Holliday Grainger, an Oxford University dining club with a centuries-old tradition of callous carousing gets its comeuppance in this dark, savage drama from award-winning director Lone Scherfig, who analyzed British class differences in the Best Picture Academy Award nominee "An Education." Here she turns her attention to the privileged sons of modern-day Britain in a scathing look at money, sex and power. The elite Riot Club, named after the 17th-century Lord Riot (murdered for seducing a professor's wife), holds an annual extravagant meal that culminates in wild drunkenness and destruction. Britain's future captains of industry and Tory cabinet ministers drink, take drugs to excess, humiliate women, smash up restaurants and beat up commoners simply because it's an age-old tradition. But the hedonistic night of drinking and drugs quickly spins out of control ... with dire consequences. From IFC Films ... "Psycho Beach Party
" (2000) makes its Blu-ray debut this week. The cult darling -- starring Lauren Ambrose, Thomas Gibson, Nicholas Brendon, Charles Busch, Amy Adams and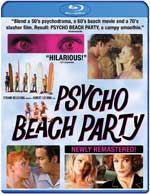 Nicholas Brendon, is a based on Charles Busch's hilarious long-running stage play, "Psycho Beach Party," a wickedly fun satire of Hollywood movie genres. Chicklet (Lauren Ambrose), a wannabe surf-girl with a split personality, becomes the primary suspect after a string of humorously gruesome murders terrifies the teen set. When the clues lead to the beach, the fun and suspense begin. From Strand Releasing ... A horrific alien invasion forces two men to fight for their lives during one universe-altering night of terror in "Ejecta
" (2014), starring Julian Richings, Lisa Houle, Adam Seybold and Mark Gibson. William Cassidy, a man haunted by a lifetime of alien encounters, is searching for answers while evading menacing government agents. He invites a paranormal researcher to his secluded home in the woods on the evening of a massive solar flare and what happens there will change both men -- and possibly the Earth -- forever. On Blu-ray/DVD Combo from Scream factory/IFC Midnight ... In "Nomads
" (1986), starring Lesley-Anne Down, Pierce Brosnan, Adam An, Mary Woronov and Frank Doubleday, a French anthropologist moves to Los Angeles and is followed by the evil spirits of an extinct tribe he once uncovered. Bitten by a dying madman named Jean Pommier (Brosnan), Dr. Eileen Flax (Down) becomes the vessel for his turbulent and insane thoughts. Thrust into his last days, she is shocked to discover the existence of mysterious and murderous demons on a quest for destruction. On Blu-ray Disc from Scream Factory ...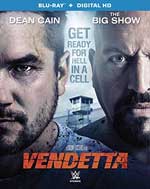 In "Vendetta
" (2015), starring Dean Cain, Paul Wight, Michael Eklund and Benjamin Hollingsworth, a detective pushed beyond his limits will stop at nothing for vengeance: When his wife is killed by a criminal that he put away, a hard-nosed detective deliberately gets arrested in order to get revenge. While inside, he discovers a new criminal enterprise that those behind it would kill to protect. On DVD, Blu-ray from WWE/Lionsgate ... "Kung-Fu & Titties" (2013), starring Sean Molnar, Bronson Pinchot, Shawn C. Phillips, John Archer Lundgren, Raine Brown and Seregon O'Dassey, is a low-budget indie comedy about Richard Titties, an out-of-shape martial arts wannabe who's shot into an alternate dimension after his girlfriend Cynthia is kidnapped. Her captors are a group of breast-obsessed madmen led by Zeefros, the master of the supernatural realm. Richard joins up with his sister Raine Brown, a Gorilla and a gaggle of other strange characters in order to save his girlfriend as well as all those who dwell in the alternate world. From Green Apple Entertainment/MVD Visual.


ON THE INDIE FRONT:

In "5 to 7
" (2014), a chance encounter on the streets of Manhattan draws twentysomething aspiring writer Brian (Anton Yelchin) into a passionate love affair with a glamorous Frenchwoman (Berenice Marlohe). The catch? She's married, and can only meet him for hotel room trysts between the hours of 5 and 7. As Brian yearns for more than just two hours a day with the woman of his dreams, he learns hard lessons about life and love. Co-stars Lambert Wilson, Glenn Close, Eric Stoltz, Frank Langella and Olivia Thirlby. From IFC Films ...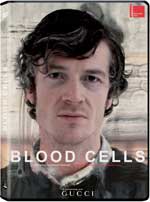 A decade after a catastrophe destroyed his family and their farm, momentous news from home compels an exiled young man to embark upon an intense and surreal journey through the broken and beautiful margins of contemporary Britain in "Blood Cells
" (2014), starring Barry Ward. From Garden Thieves Pictures ... In "Catching Faith
" (2015), starring Lorena Segura York, Dariush Moslemi, Garrett Westton and Bethany Peterson, John and Alexa Taylor appear to have the perfect life -- they're the envy of all the parents in town. Their son Beau is the high school football star and their daughter Ravyn is a straight-A student. But when Beau is caught drinking alcohol, his place on the team and his bright future are on the line. With the football season at stake and the judgmental community turning their backs on them, every member of the Taylor family is at a crossroads. Now, they must find the strength from one another, and the spiritual courage from within, to prove that faith and family is the only score that really matters. From RLJ Entertainment.


FOR THE FAMILY:

"The Beginners Bible" (2015) family-friendly series is based on the best-selling children's book of the same name. Featuring an original theme song from Kathie Lee Gifford, this series combines music and animation to bring the age-old stories of the Bible to life. Volume 3 includes English and Spanish language versions of three new-to-DVD stories: "The Story of Jesus and His Miracles," "The Story of the Good Samaritan" and "The Story of the Prodigal Son." $9.95 from StarVista/Time-Life ... The Dark Knight isn't seeking tricks or treats when Gotham City's most lethal villains take to the streets on Halloween night in the newest DC Comics animated film "Batman Unlimited: Monster Mayhem" (2015), on DVD, Blu-ray from Warner ...
"The Seventh Dwarf
" (2015) is a CG-animated musical mash-up of classic fairy tales with a winged dragon, a brave little dwarf and a host of storybook characters. It's the eve of Princess Rose's 18th birthday and everyone in the kingdom has come to Fantabularasa Castle to celebrate -- including Snow White, the Seven Dwarfs, Cinderella and Red Riding Hood. But just before the stroke of midnight Bobo, the youngest dwarf, accidentally pricks the finger of Princess Rose (a.k.a. Sleeping Beauty) with a cursed needle and sends the kingdom into a century-long slumber! To find Rose's true love to save her with a kiss, Bobo and the other six dwarfs must go on a treacherous journey, face a fiery dragon and outwit the jealous, scheming and evil witch Dellamorta. Features the voices of Peyton List and Norm MacDonald. On DVD, 3D-2D Blu-ray/DVD Combo from Shout! Factory.


SPECIAL INTEREST:

The documentary "Seventeen
" (1982) tells the unvarnished story of a group of seniors in their ultimate year at Muncie's Southside High School, hurtling toward maturity with a combination of joy, despair, and an aggravated sense of urgency. They also learn a great deal about life, both in and out of school, and not what school officials think they are teaching, along the way. Originally slated to air on PBS, "Seventeen" was pulled because of concerns by some over the film's content, which includes interracial romance and vulgar language. When the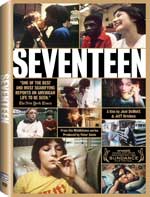 film was subsequently released theatrically, it was hailed by critics. The final film in the famous "Middletown" six-part series on the city of Muncie, Indiana -- nicknamed "Middletown" after a study in the 1920s deemed it representative of middle America. On DVD from Icarus Films ... "Bottoms Up" (2014) is a documentary that examines the newest trend in aesthetic surgery: big butts. The film explores the media's impact and other societal pressures that have propelled big butts from a cult fetish to a mainstream phenomenon. With an influx of new "it" girls from Kim Kardashian to Nicki Minaj, women have taken drastic -- and often dangerous -- measures to achieve the impossible and often unreal. From Cinedigm ... "It Happened Here
" (2014) is a feature-length documentary about the alarming pervasiveness of sexual assault on college campuses, the impact on students, their families and institutions, and the burgeoning movement of student survivors coming forth and taking action against their schools -- on campus and in federal court. From Docurama/Cinedigm ... What was once an exclusive practice for affluent white America, plastic surgery has made its way into ethic neighborhoods. "Knifed Up: The Evolution of Cosmetic Surgery" (2014) explores this trend as it reaches Black Americans striving to achieve a manufactured idea of perfection. From Cinedigm.


FROM TV TO DVD:

"The Blacklist: The Complete Second Season" (2014-15) is a three-disc set with all 22 episodes, on DVD and Blu-ray from Sony ... "Mike & Molly: The Complete Fifth Season" (2014-15) is a three-disc set with 22 episodes, $24.98 from Warner ... "NCIS: The 12th Season" (2014-15) is a six-disc set with 23 episodes. Fielding cases from local cyber-terrorists to international pirates and elusive serial killers, the NCIS team keeps adventure in the line of fire. Led by Special Agent Jethro Gibbs (Mark Harmon), this expert squad hunts down humanity's most notorious enemies in the name of freedom and justice for all. On DVD; a Blu-ray Disc set is due Sept. 15. From CBS/Paramount ... "NCIS: Los Angeles: Season 6" (2014-15) is a six-disc set with 24 episodes. Agents "G" Callen (Chris O'Donnell) and Sam Hanna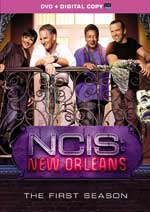 (LL Cool J) lead their team of high-caliber operatives, including Special Agent Kensi Blye (Daniela Ruah), LAPD liaison Marty Deeks (Eric Christian Olsen), tech wizard Eric Beale (Barrett Foa), and intelligence analyst Nell Jones (Renee Felice Smith). This season, the team mobilizes to protect beloved Operations Manager Hetty Lange (Linda Hunt) from a lethal Cold War enemy, even as they're being investigated by the Department of Justice. NCIS Assistant Director Owen Granger (Miguel Ferrer) struggles to keep the unit in check, as they push every boundary and cross every line to defend their country, complete their missions and safeguard their own. From CBS/Paramount ... "NCIS: New Orleans: The First Season" (2014-15) is a six-disc set with all 23 episodes, $55.98. A spin-off of "NCIS is set in the Crescent City. The cases and lives of the Naval Criminal Investigative Service's New Orleans branch, which consists of Senior Special Agent Dwayne Cassius "King" Pride (Scott Bakula)), Special Agent Christopher LaSalle (Lucas Black), Special Agent Meredith Brody (Zoe McLellan), forensic scientist Sebastian Lund (Rod Kerkovich) and Medical Examiner Loretta Wade (CCH Pounder). Together, they can counter any threat, from escaped prisoners, to bio-threats,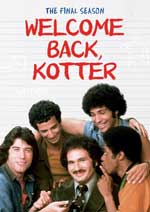 to unrepentant killers. From CBS/Paramount ... "Rookie Blue: Season Five, Volume One" (2014) is a three-disc set of the series about a group of green rookies fresh out of the Academy who start their careers with 15 Division -- one of the most elite units in the city. Now, as Andy McNally (Missy Peregrym) and her fellow officers enter their next year as seasoned pros, more resilient than ever, each day still continues to bring new surprises and revelations. $39.98 from Entertainment One ... "The Royals: The Complete First Season" (2015) is a three-disc set with 10 episodes, $39.98. Set in modern-day England, the series follows the lives of a fictional British Royal family that inhabits a world of opulence and regal tradition catering to any and every desire -- a world that also comes with a price tag of duty, destiny and intense public scrutiny. From Lionsgate ... "Welcome Back, Kotter: The Final Season" (1978-79) is a four-disc set with 23 episodes, $29.93. Season Four of one of the 1970's most fondly remembered sitcoms has some big changes in store for the gang at James Buchanan High School (which, of course, included John Travolta). Mr. Kotter (Gabe Kaplan) gets promoted from teacher to vice principal, which causes some of his students to consider dropping out. The Sweathogs also invite a new member to their ranks: the slick-tongued Southerner Beauregarde "Beau" De LaBarre (Stephen Shortridge). And in perhaps the most surprising situation of all, the oddball Horshack (Ron Palillo) finds love and gets married. From Shout! Factory.

Check out other August 18-24 DVD releases and reviews at OnVideo.