New on DVD and Blu-ray Week of April 14-April 20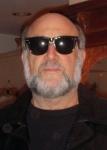 By Harley Lond - 04/14/15 at 03:22 AM CT
THIS WEEK'S THEATRICAL RELEASES:


"Big Eyes," the fascinating, real-life saga of Walter (Christoph Waltz) and Margaret (Amy Adams) Keane, whose enigmatic paintings of waifs with big eyes rocked the art and pop culture world by revolutionizing the commercialization and accessibility of popular art -- and made millions along the way. For years Walter dominated the pair's relationship and took credit for the paintings when, in fact, it was Margaret who created the art. Big Eyes
is a straight-ahead, well-paced commentary on the nature of art, culture and commerce by Tim Burton.

"The Babadook
," an old-fashioned and creative horror film about a 6-year-old boy who has nightmares about a monster he believes is coming to kill both himself and his mother. When a disturbing storybook called "The Babadook" turns up at their house, the boy is convinced that the Babadook is the creature he's been dreaming about. His hallucinations spiral out of control and things begin to go bad.

"The Woman in Black 2: Angel of Death
," a typical horror yarn about a group of children who begin to mysteriously disappear in a house possessed by the murderous Woman in Black.


THIS WEEK'S HIGHLIGHTS:

The highlight of this week is The Criterion Collection's release of "Sullivan's Travels
" (1941), Preston Sturges' masterpiece of screwball comedy -- with social consciousness. Tired of churning out lightweight comedies, Hollywood director John L. Sullivan (Joel McCrea) decides to make "O Brother, Where Art Thou?" -- a serious, socially responsible film about human suffering.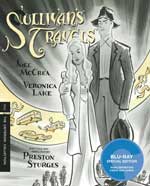 After his producers point out that he knows nothing of hardship, Sullivan hits the road disguised as a hobo. En route to enlightenment, he meets a lovely but no-nonsense young woman (Veronica Lake) -- and more trouble than he ever dreamed of. One of the finest Hollywood satires and a high-water mark in the career of one of the industry's most revered funnymen. In a new 2K digital restoration, on DVD, Blu-ray Disc ... also this week from Criterion is Carol Reed's "Odd Man Out
" (1947) a psychological noir taking place largely over the course of one tense night and set in an unnamed Belfast, starring James Mason as a revolutionary ex-con leading a robbery that goes horribly wrong. Injured and hunted by the police, he seeks refuge throughout the city, while the woman he loves (Kathleen Ryan) searches for him among the shadows. Reed and cinematographer Robert Krasker (who would collaborate again on "The Fallen Idol" and "The Third Man") create images of stunning depth for this intense, spiritual depiction of a man's ultimate confrontation with himself. In a new high-definition digital restoration, on DVD and Blu-ray Disc.

"That Man from Rio
and
Up to His Ears
" were two of the most riotous adventure films of the 1960s, both directed by Philippe de Broca and starring Jean-Paul Belmondo, now in 2k restorations by the kind folks at Cohen Film Collection. Arriving in the wake of the newly popular James Bond films, "That Man From Rio" (1964) and "Up to His Ears" (1965) were a cut above the many 007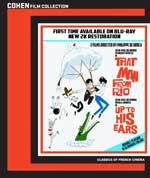 spoofs that spilled forth worldwide. In "That Man From Rio," set against the beauty of Brazil, Belmondo and Francoise Dorleac are in hot pursuit of a stolen Amazonian statuette, while others pursue them for the same treasure. In the follow-up "Up to His Ears," loosely based on Jules Verne's novel "Les Tribulations d'un Chinois en Chine," Belmondo plays a bored and recently bankrupted millionaire who is convinced to allow someone to murder him so that he can leave the insurance money in his will. He's fine with the plan until he meets a stunning stripper (Ursula Andress) and tries to cancel his deal, setting off a madcap chase across China and Tibet. Both on DVD and Blu-ray and loaded with extras.

"The Dean Martin Celebrity Roasts: Stingers and Zingers" is an eight-disc collector's set that features 24 complete roasts, including Valerie Harper, Jack Klugman and Tony Randall, Michael Landon, Carroll O'Connor, Sen. Hubert Humphrey, Wilt Chamberlain, Danny Thomas, Ted Knight, Dan Haggerty, Mr. T, Jack Klugman, Ed McMahon, Redd Foxx, Joe Garagiola, Evel Knievel, Hank Aaron, Peter Marshall, Truman Capote, William Conrad, Monty Hall, Leo Durocher, Bobby Riggs, and Joe Namath - twice! Appearing as roasters, throwing zingers at the men and women of the hour, are Bob Hope, Ed Asner, Lucille Ball, Georgia Engel, Milton Berle, Zsa Zsa Gabor, Ruth Buzzi, Sid Caesar,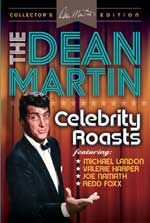 Foster Brooks, Charo, Howard Cosell, Angie Dickinson, Phyllis Diller, Nipsey Russell, Rich Little, Red Buttons, Audrey Meadows, Bob Newhart, Harvey Korman, Orson Welles, and many others. What began as a ratings booster for the final season of "The Dean Martin Show" in 1973 evolved into "The Dean Martin Celebrity Roasts," an eagerly awaited franchise of regular NBC television specials that targeted the biggest names in the world of entertainment and beyond. Roastmaster General Martin kept things loose and lively, deflecting his share of stray barbs from the guest roasters and from Bob Hope to Muhammad Ali, Johnny Carson to Lucille Ball, Gov. Ronald Reagan to Redd Foxx. In 1974, the show moved from Los Angeles to the MGM Grand Hotel in Las Vegas for the remainder of the run, and the 54 raucous, unforgettable roasts ran until 1984. $59.95 from Starvista Entertainment/Time Life.


BUZZIN' THE 'B'S:

In "Maps to the Stars
" (2015), directed by David Cronenberg and starring Julianne Moore, Mia Wasikowska, John Cusack, Olivia Williams, Robert Pattinson, Evan Bird and Sarah Gadon, the Weiss family are making their way in Hollywood rife with money, fame, envy, and relentless hauntings. Stafford Weiss (John Cusack) is a famed TV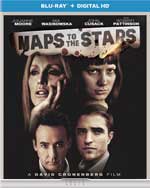 self-help therapist with an A-list celebrity clientele. His wife, Cristina (Olivia Williams), has her work cut out managing the career of their disaffected child-star son, Benjie (Evan Bird), a fresh graduate of rehab at age 13. Unbeknownst to them, another member of the Weiss family has arrived in town -- mysteriously scarred and tormented Agatha (Mia Wasikowska), just released from a psych ward and ready to start again. She soon works her way into a friendship with a limo driver and aspiring actor (Robert Pattinson) and becomes personal assistant to unraveling actress Havana Segrand (Julianne Moore), who is beset by the ghost of her legendary mother, Clarice (Sarah Gadon). But Agatha is on a quest for redemption -- and even in this realm of the artificial, and the unearthly, she's determined to find it, no matter what it takes. On DVD, Blu-ray Disc from Universal ... In "Enter the Dangerous Mind
" (2013), starring Jake Hoffman, Nikki Reed, Thomas Dekker, Jason Priestley, Gina Rodriguez and Scott Bakula, music makes the voices stop. That's what Jim (Jake Hoffman) wants most -- to hide away in his apartment, mixing original dubstep beats as a soundtrack to the insanity of daily life. But it-s not working too well lately. His brother (Thomas Dekker) bullies him into pursuing social worker Wendy (Nikki Reed), and their intimate encounter sparks an obsession that turns Jim into a human time bomb. On DVD, Blu-ray Disc from Well Go USA ... The Cristiana Haute Couture fashion house is a home to models ... and backstabbing ... and blackmail ... and drug deals ... and now murder. Having established a template for the giallo with "The Girl Who Knew Too Much," Mario Bava set about cementing its rules with "Blood and Black Lace
" (1964 -- Italy) In doing so he created one of the most influential films ever made -- an Italian classic that would spearhead the giallo genre, provide a prototype for the slasher movie, and have a huge effect on filmmakers as diverse as Dario Argento and Martin Scorsese. Newly restored from the original camera negative and presented in its original, uncut Italian form. In a Blu-ray/DVD Combo from Arrow Video/MVD Entertainment ...
In "The Man with the Iron Fists 2
" (2015), starring RZA, Dustin Nguyen, Cary-Hiroyuki Tagawa, Eugenia Yuan, Pim Bubear, Simon Yin and Carl Ng, a mysterious stranger leads a rebellion to liberate a Chinese village from its oppressive overlord. Hip-hop star, actor and filmmaker RZA reprises his role as the enigmatic blacksmith Thaddeus in this sequel to the 2012 action-adventure "The Man with the Iron Fists." When Thaddeus (RZA) is found badly wounded near a 19th-century Chinese town, miner Li Kung (Dustin Nguyen) and his wife Ah Ni (Eugenia Yuan) offer him refuge. As he heals, he becomes entrenched in a conflict that pits the townsfolk against the evil Master Ho (Carl Ng), his nefarious Beetle Clan and the terrifying Lord Pi (Cary-Hiroyuki Tagawa). With Thaddeus at his side, the mild-mannered Kung transforms into a deadly warrior. On DVD, Blu-ray Disc from Universal ... The popular Spanish-language horror series [REC] comes to a terrifying conclusion in "[REC] 4: Apocalypse
" (2014 -- Spain). Finally rescued from the virus-infected building in Barcelona, television reporter Angela Vidal is taken to an oil tanker quarantine facility to be examined. Little do the soldiers on board know that Angela now carries the seeds of the mysterious demonic virus that is about to be unleashed one last, horrifying time. From Sony ... Visionary writer-director Guillaume Lubrano brings his faithful, well-crafted adaptation of the world renowned comics anthology Metal Hurlant (also known internationally as Heavy Metal Magazine) to live-action with "Metal Hurlant Chronicles: The Complete Series" (2012-14) featuring a star-studded cast including Rutger Hauer, Scott Adkins, Michael Biehn, Kelly Brook, David Belle, John Rhys-Davies, Joe Flanigan, James Marsters, Dominique Pinon, Michelle Ryan, Michael Jai White. The last fragment of a living planet, reduced to dust by the destructive madness of its habitants, is condemned to roam the universe for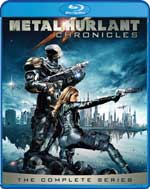 eternity, bringing suffering and deception to those who cross her path: it's called The Metal Hurlant. From 1960s cold war drama to distant future, fantasy to medieval, the live action sci-fi series spans a wide range of self-contained stories linked together by an Metal Hurlant asteroid that passes close to the planet where each story is taking place, thereby changing the outcome. On DVD and Blu-ray from Shout! Factory ... Struggling with horrifying, sleep-paralysis induced visions, a young writer retreats with her boyfriend to an isolated desert house. As the visions intensify, she finds herself on the verge of losing her mind ... or uncovering a life-threatening secret in "Echoes
" (2014), starring Steven Brand, Kate French, Billy Wirth and Steve Hanks. From Anchor Bay ... The comedy "I Really Hate My Ex
" (2014) follows three women who kidnap their exes in order to get the closure they need to move on. Stars Curt Bailey, Troy Byer, Daphnee Duplaix and Shari Headley. From Lionsgate ... A man and his pregnant wife fight for their lives when they are held hostage in their car by an unseen gunman on the side of a desolate mountain road in "Roadside
" (2014), starring Ace Marrero, Katie Stegeman and Lionel D. Carson. From Image Entertainment ... "Vengeance of an Assassin
" (2014 -- Thailand) is the action-packed last film from legendary director and fight choreographer Panna Rittikrai ("Ong-Bok"). Natee (Dan Chupong) became a killer for one reason -- to discover who killed his parents. As he gets closer to uncovering a secret network of power and corruption, he's double-crossed on a job, making him a target for the deadliest killers in the business and putting everyone he loves in danger. On DVD, Blu-ray Disc from Well Go USA ... Frustrated with a failing legal system that allows violent criminals to go free, John Doe (Jamie Bamber) begins exacting justice the only way he knows how -- by killing one criminal at a time in "John Doe: Vigilante
" (2014). Soon he becomes a media sensation and inspires a group of copycat vigilantes, but who is the real John Doe -- a pillar of justice or a cold-blooded murderer? From ARC Entertainment.


ON THE INDIE FRONT:

When Daniel (Ryan Eggold) invites his oldest friends to spend one last weekend at his parents' lake house, secrets are confessed, romances are rekindled, and a particularly epic game of Whiskey Slaps is played in "Beside Still Waters
" (2014), winner of the Grand Jury Prize Audience Award at the Austin Film Festival and starring Ryan Eggold, Will Brill and Brett Dalton. From Tribeca/Cinedigm ... "Hustler White
" (1996) is the Queer Cinema classic restored in HD. It's a re-imagining of "Sunset Boulevard" set on the hot hustling scene of 90s Santa Monica Boulevard in West Hollywood. Stars Bruce LaBruce and Tony Ward. From Strand Releasing.


FOREIGN FILMS:

Talented art student Angelique (Audrey Tautou) is madly in love with Loic, a married cardiologist whose wife is expecting their first child. Things take a dangerous turn as Angelique grows less discreet in her affections and her attempts to separate the couple fail. Halfway through, this black comedy takes a dramatic turn and the film reverses perspective, showing the preceding events from Loic's (wildly different) point-of-view in "He Loves Me... He Loves Me Not
"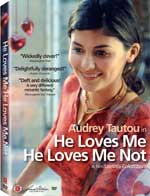 (2003 -- France), co-starring Samuel Le Bihan and Isabelle Carre. From First Run Features ... In "The King of Masks
" (1999 -- China), winner of more than 25 top honors at film festivals worldwide, revered Chinese director Wu Tianming's "The King of Masks" is a poignant tale about a lonely old magician and a luckless child bound together by fate and suffering, and redeemed by the power of love. The King of Masks is an elderly street performer, a master of the Sichuan opera art of changing silk masks so quickly that it appears to be magic. Bereft from the loss of his family many years ago, he searches for an heir to impart his talents and skills upon, and he adopts an impoverished street urchin named "Doggie" and sets out to train him in the art, at great personal costs. From First Run Features ... In "Living is Easy With Eyes Closed
" (2013 -- Spain), Antonio (Javier Camara) is a teacher and Beatles fan in 1966 Spain who teaches his pupils English by having them recite the lyrics to "Help." When he learns that his idol John Lennon is filming in Almeria (Richard Lester's "How I Won the War"), he resolves to meet him. On the journey, he picks up two young runaways: a pregnant girl fleeing a convent and a boy escaping a dictatorial father. Spain's Official Submission to the 87th Academy Awards. From Strand Releasing.


FOR THE FAMILY:

In "Bark Ranger" (2015), two kids and their trusty dog, Barkley (voice of Jon Lovitz), stumble across a treasure map while playing in an abandoned ranger station. They set out on the adventure of a lifetime in search of a forgotten gold mine, but things take a turn for the worst when they come across a pair of bumbling crooks hiding out from the police. Dove family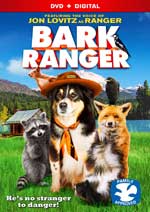 approved. From Lionsgate ... "Batman vs. Robin" (2015) is a new DC Universe Original Movie inspired by the best-selling graphic novel "Batman: The Court of Owls." The world is turned upside down when Batman finds himself under attack by his own son. On DVD, Blu-ray Disc from Warner ... "Power Rangers Super Megaforce: The Perfect Storm" (2014) is a ingle disc with five episodes. As the Power Rangers welcome Orion, the new Silver Ranger, to the Super Megaforce team, Prince Vekar unleashes a new gang of attacking aliens, and Troy, Noah, Emma, Gia, Jake and Orion's teamwork will be tested as they battle the energy-draining Skeltox, Commander Sirjinkor's power prism, jealous Invidious, happiness-stealing Desolar and soul-swapping Tranceferer. From Lionsgate ... "Teen Titans Go!: Appetite for Disruption Season 2 Part 1" (2014) is a two-disc set with 26 11-minute episodes of the Cartoon Network series, $19.97 from Warner).


SPECIAL INTEREST:


"The End of the Civil War" (2014) Two-disc set with four feature-length documentaries: "Sherman's March," "April 1865," "The Hunt for John Wilkes Booth" and" Stealing Lincoln's Body." Commemorates the 150th anniversary of the final days of the Civil War. On DVD, Blu-ray Disc and Blu-ray/DVD Combo from Lionsgate.



"Population Boom" (2013 -- Austria): How many people are too many? And who's one too many? Is this even the right question to ask? One thing is certain: 25 years ago there were five billion of us. Today, there are seven. Dwindling resources, mountains of toxic waste, hunger and climate change -- the results of overpopulation? In this documentary, director Werner Boote ("Plastic Planet") traverses the globe armed with a World Bank umbrella to examine the myths and facts about overpopulation. From First Run Features.



"I Am Steve McQueen" (2014): Nicknamed the "King of Cool," Steve McQueen will forever be recognized as one of Hollywood's most iconic movie stars. His rugged good looks, bad-boy persona and searing charisma set him apart as he grew from a small-town rebel to become the highest paid and most sought-after actor of his generation. This 90 minute special delves into the incredible life story of this legendary actor, racer and cultural icon. Combining extensive original interviews, including rare interviews with McQueen himself, footage from the best of McQueen's major motion pictures and archival materials, this documentary chronicles his extraordinary career while focusing on the correlation between his on-screen and off-screen experiences. Narrated by Robert Downey Jr. On DVD, Blu-ray Disc from Shout! Factory.



"John Denver: Country Boy" (2014): At the peak of his fame in the 1970s, John Denver was the most popular singer in America. He performed at sold-out concerts, his albums sold more than 100 million copies, his TV specials got top ratings, and he was named poet laureate of his adopted Colorado. Yet this man, who brought happiness to millions, was filled with insecurity, suffered from depression, and was savaged by the music critics. Exploring the private life and public legacy of America's Everyman, this intimate profile includes exclusive accounts from those closest to him, including former wives and managers, his son and brother, the musicians who toured with him for decades and the friends who knew the real John Denver. From PBS Distribution.



"William S. Burroughs in the Dreamachine" (1996-2014): The Dreamachine, created in the early 1960s by artist Brion Gysin and mathematician Ian Sommerville, is possibly the most effective of all the brain-wave simulators, which can create hallucinations and induced visions without the use of drugs. When Beatnik writer William S. Burroughs ("Junkie," "Naked Lunch") introduced it to a wider audience in the 1980s, it became a phenomenon in the underground scene, and was re-introduced by Dr. David Woodard in the 1990s when he started re-creating the Dreamachines. In this document, filmmaker and photographer Jon Aes-Nihil films Woodard and Burroughs at LACMA, Los Angeles, California (1996, featuring Allen Ginsberg and Leonardo DiCaprio), the Nova Convention, Lawrence, Kansas (1996) and visits Burroughs at his home (1997), recording the last footage of him, in a conversation on drugs and government policies, six months prior to his passing. The release celebrates the centennial of Burroughs' birth. From Cult Epics.
FROM TV TO DVD:

"Call of the Wildman Season 4" (2013-14) has Ernie Brown Jr, known in the Kentucky woods as Turtleman, seeking out the critters that no one else will, resulting in some of the most outlandish nuisance calls that the wild has to offer. Whether he s helping a herd of fainting goats or a stable of thoroughbreds, Turtleman stops at nothing to restore order to both humans and the wild. Three-disc set, $29.93 from Cinedigm ... In "Foyle's War, Set 8 (The Final Season)" (2015), the acclaimed detective series finishes its long run with three new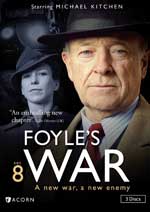 mysteries set in the uncertain days at the beginning of the Cold War. In 1946 London, former DCS Christopher Foyle (Michael Kitchen) now employs his unerring investigative skills on behalf of MI5, assisted by his ever-faithful driver, Sam Wainwright. The mysteries: "High Castle": A translator for the Nuremberg trials is killed, leading Foyle into the world of international oil politics and corrupt Nazi businessmen; "Trespass": With tensions running high ahead of a high-level Palestinian conference, Foyle investigates a plot involving murder, espionage, and a terrorist threat; "Elise": After an assassination attempt on Hilda Pierce, Foyle examines her Special Operations Executive activities during the war and rumors of a traitor. On three-disc DVD, two-disc Blu-ray from Acorn Media ... "JAG: The Complete Series" (1995-2005) consists of 55 discs, $119.99 from CBS Home Entertainment/Paramount Home Media ... "Little House on the Prairie - Season Five Deluxe Remastered Edition" (1978-79) is a five-disc set that includes all 24 newly restored and remastered uncut broadcast-length episodes. In this season, the frontier family moves from Walnut Grove to be closer to Mary's school for the blind, orphan Albert wins Charles' heart, Mary conquers doubts about becoming a wife and mother, the townspeople return to restore Walnut Grove and Laura and Albert help a dying friend realize his dream. On DVD, Blu-ray Disc from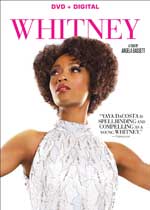 Lionsgate ... "The Missing" (2014) is a two-disc set with all eight episodes of the STARZ limited series about a man who spends years searching for his abducted son; the show explores the impact of a child's abduction and the emotional cost of obsession -- on the family and community -- and hope. The thriller is told simultaneously over two time frames, while set in both France and London. On DVD, Blu-ray Disc from Anchor Bay ... In "Mom's Day Away" (2014), starring Bonnie Somerville, James Tupper, Iain Belcher and Ona Grauer, a frustrated stay-at-home mom takes a weekend away when her family ignores her during Mother's Day. A Hallmark Channel movie from Cinedigm ... "Signed, Sealed, Delivered: The Series" (2014) is a three-disc set with 10 episodes of the Hallmark series, $24.95 from Cinedigm ... "Walker, Texas Ranger: Flashback" (1995), starring Chuck Norris, is a two-part episode in which Walker pursues a group of killers seeking the lost treasures of Hayes Cooper, a legendary Wild West Texas Ranger. From CBS Home Entertainment/Paramount Home Media ... "Whitney" (2014), starring Yaya DaCosta and Arlen Escarpeta, is a Lifetime biodrama that chronicles the headline-making relationship between iconic singer, actress, producer, model Whitney Houston (DaCosta) and singer-songwriter Bobby Brown (Escarpeta). Angela Bassett's directorial debut. From Lionsgate.

Check out other April 14-20 DVD releases and reviews at OnVideo.