Watch Trailer
Add to List
Request Correction
Write Plot
Write Review
Movie Information
Quick Reviews
Movie Lists
Movie Talk
Full Movie Reviews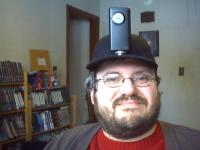 The M.O.W.
Producer
The M.O.W. - wrote on 08/01/2008
An excellent cast in a movie that is excellent for children, but a little boring for adults.

The computer animation is very well done, down to the smallest detail. Even though the characters are designed like typical cartoons, they are designed well.

For adults, the plot is a bit weak, but it works for children. This is a movie targeted to children

The script itself is well written and the entire cast is very believable in their roles.

This movie is typical Disney, despite the fact that it is not filled with the music Disney movies is known for. This movie doesn't need music however, the story works without songs sung by the characters.

Children will enjoy the colorful graphics and the jokes. Adults will enjoy the lessons the movie presents.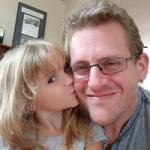 TheWolf
Movie God
TheWolf - wrote on 08/04/2007
I thought that Antz was really good because of the number of good actors, but this rival film from Walt Disney Pictures and Pixar did better business. Basically ants pick food for greedy grasshoppers, and disaster happens when Flik (Dave Foley) is responsible for ruining the offering. The grasshopper leader, Hopper (Kevin Spacey) with his gang give them till the end of summer to try and gather food again. Flik decides to leave the island, with Princess Atta's (Julia Louis-Dreyfuss) permission, to find warrior bugs to fight the grasshoppers, and to his disbelief, what he brings back is a bunch of circus clowns. These are Slim (David Hyde Pierce) the stick insect, Heimlich (Joe Ranft) the fat German caterpillar, Francis (Denis Leary) the ladybird, Manny (Jonathan Harris) the magician bug …