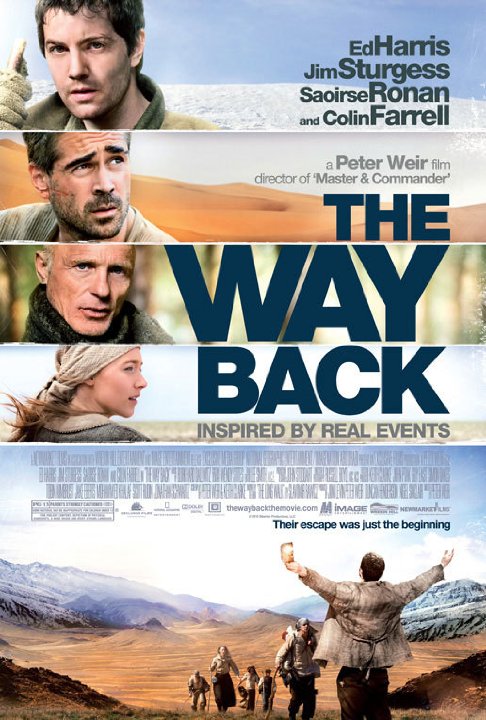 The Way Back (2011)
The Way Back Is an Amazing Journey...
The Eye - wrote on 06/27/11
The Way Back Is an Amazing Journey for the Viewer to Take as It is Relived on Film by Those Who Lived it.

And, simply put, it's one of the best movies I've ever seen.

The film is a tribute to the strength of the human spirit and the amazing ability of a person to forgive and refuse to give in to overwhelming odds and devastating circumstances.

It shows human beings in their best form, especially in worst and most dire conditions and in spite of the hardship, anguish and despair in which circumstances have placed them.

I'm so glad I stumbled onto the trailer of the movie and watched it because, even though trailers can sometimes mislead the viewer, I could see by the sense and the feel of it, this movie was something very special and unique.

And it has all the superlatives: To go along with a magnificent story, Ed Harris is one of the greatest actors of all times, plus the rest of the cast is a wonderful collection of interesting, appealing faces and fine actors, too.

After watching the movie, I bought a copy of it for just about every member of my family in the hope that the memory of it would give them strength to lean on in their minds in times when they might need it.

I very highly recommend The Way Back. It's absolutely wonderful!