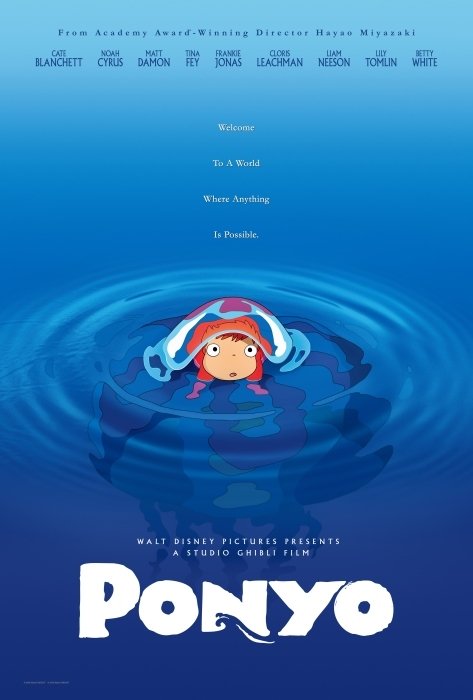 Ponyo on the Cliff ( Gake no ue no Ponyo )
Love at first sight.
GGauthier - wrote on 02/21/11
So, Hayao San re creates western biblical idea of flooding, fallen angels and that kind of stuff. Obviously, with the signature that deserves a product that comes from the east. Miyazaki is that, an artist. Subtle, honest, sincere.
The work of art is noticiable from the beginning to the end. The music is specially delicate as the character herself.
No doubt, a must see for fans of the Director and/ or anime.