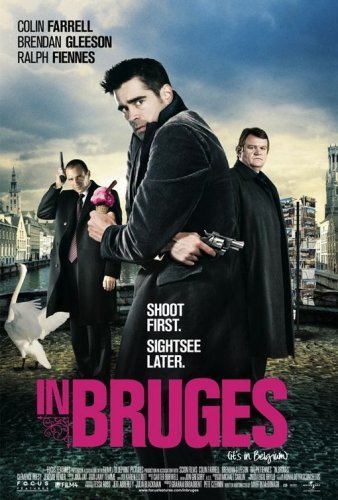 In Bruges
In Bruges
LeeAnn M. - wrote on 04/19/13
Sometimes, more than the first viewing of a movie is needed to fully understand it. I admit, when I first saw In Bruges, I hated the snot out of it. The fast talking, the Irish accents, and the all the killing was too much to bear any resemblance to entertainment. A few years later, I watch a little movie called Seven Psychopaths and find it quite entertaining and funny. It had a good build up to to end. Well, that is the sort of movie In Bruges is. It seems to be going nowhere quite slowly, but it all gets sorted out in the end with a little patience.
Two hitmen get sent by their boss to hide out in Bruges. It's a real place. It's quiet, charming, and full of history. The movie is about why these two hitmen are hiding out, their friendship to each other, and the depths that friendship is willing to develop. The movie is also about people in each of our lives. Some people are in our life and we decide we don't like them and we don't want anything to do with them. But guess what? These people you can't stand can't rearrange their lives just for our conveniences. They share our space and breathe our air and we just have to find a way to play in the sandbox together without killing each other needlessly.
But be warned. This movie is bloody. There is a lot of cussing. These two facts most likely turned me off the movie when I first saw it. But I gave it a second chance, and I'm glad I did.