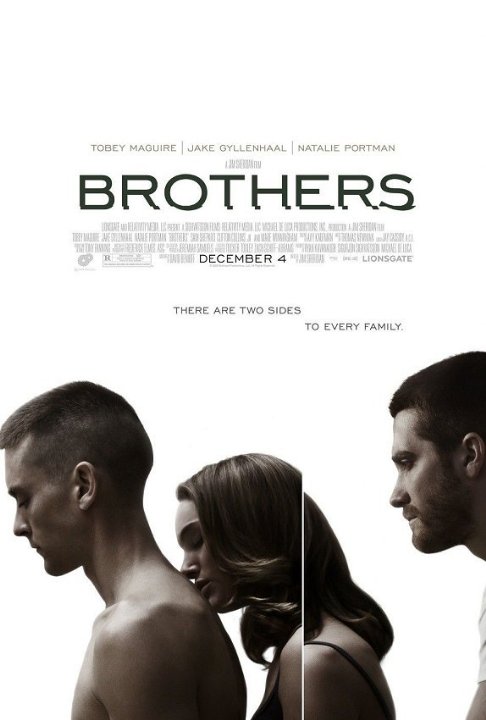 Brothers (2009)
Underrated. THIS ISN'T BAD AT ALL.
Rod - wrote on 03/12/12
Sam Cahill once again went out to Afghanistan as a soldier, an image he has established besides being a family-man. Days after his departure, his family, his wife and two daughters heard that he was killed on operation. His younger brother, Tommy, who just came out from prison, felt the responsibility of caring the family of hist lost brother. But then, Sam comes back and he has to step back.

***

Okay. My sister complained about the conclusion, she didn't like it. On the other hand, I liked how it turned out. The story seemed to be SOS (same old story), yes, but no. There is something more in it than the familiar plot. Acting was undeniably good. Tobey Maguire performed excellent in this film, with a good support by Natalie Portman and Jake Gyllenhaal.

It was a good watch for me. The film was potentially great, it's just that, I think the director chose to led it to the mainstream.