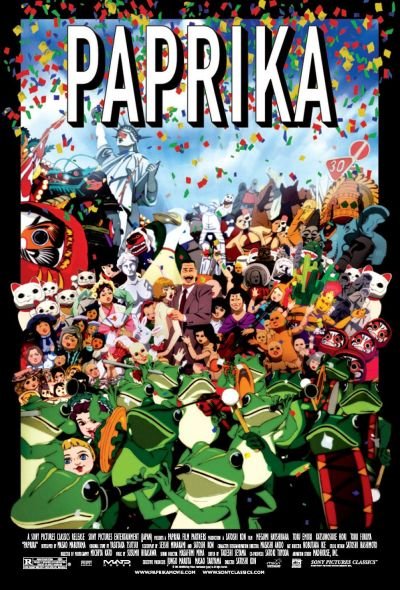 Paprika
The Reality of Dreams
Chris Kavan - wrote on 01/24/08
Having seen Satoshi Kon's previous films (and TV series) I knew how much he likes to mix dreams and reality. He has been working on a variation of the theme since Perfect Blue and now, with Paprika, he has finally reached the pinnacle of his vision.

The best way to describe the animation is stunning. It's vivid; it's imaginative and it's wholly engaging. From the opening scene in a circus, traveling through a dream sequence and the fantastic opening credits you know you're in for a visual treat. Not only does the film look great, it sounds great too. The soundtrack has a techo-noir feel that compliments each scene - especially the random dream parade.

The biggest complaint you will find on Paprika is that the story doesn't make enough sense. When dealing with dreams and reality, it can be hard to tell the two apart. Plus the slightly futuristic world doesn't make it much easier to distinguish the two. Still, I didn't find it too tough to tell what was going on, even if there were a few red herrings thrown in the mix. Paprika is telling a story, but rather than dragging the picture down with a whole lot of explanation and long monologues, it shows you the story.

The best thing about Paprika, is I think is is a great film for both anime fans and those who don't usually watch anime. The characters are memorable and there is bound to be scenes that are unforgettable. In fact, I would rank this, and Miyazaki's Spirited Away, as the top choice to show non-anime fans to win them over.

Paprika is one of the most original, fun and enjoyable animated films I have seen. It's one of those movies I could watch over and over again and never get bored. This is a film I had high expectations for, and from the opening line to the closing line, it didn't disappoint.