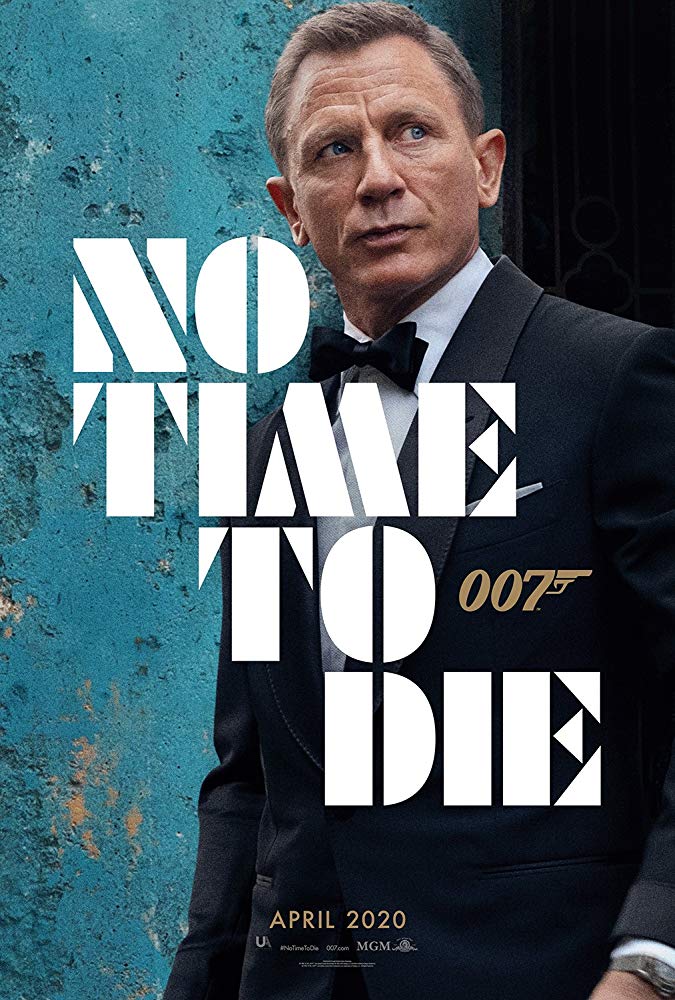 No Time to Die
Death Is Just Another Beginning
Chris Kavan - wrote on 10/18/21
A sendoff is always hard to pull off but Daniel Craig manages to give Bond the right kind of end after a long series - one that has emotional heft but still reminds you that this is still 007 - whether it's a signature drink, car or that wit. I remember back when Craig was first announced as the next Bond how much people complained, but I think his tenure has been one of the better and once again whoever comes next will have some big shoes to fill.

Bond has never been good with relationships, however, and our opening sees him once again trying to settle down, this time with Madeleine (Léa Seydoux), who only asks that he big his past goodbye by visiting the grave of Vesper Lynd. But, of course, this small gesture turns into a fight for survival along with another possible betrayal and he might finally leave his past behind - but not without also sacrificing his future.

After a slow, moody but ultimately appropriate Bond title theme from Billie Eilish, we catch up with Bond, now retired and enjoying a relaxing retirement that is soon interrupted by an old friend - CIA agent Felix Leiter (Jeffrey Wright) along with a fresh-faced agent Logan Ash (Billy Magnussen). It seems some old friends in S.P.E.C.T.R.E. have kidnapped a scientist, Valdo Obruchev (David Dencik) from an off-the-books research facility along with some data and material that could have world-wide consequences. But despite the grave nature of this mission, Bond is not at all interested - that is until a female agent claiming to be the new 007 (Lashana Lynch) essentially tells him to stay out of her way - which, of course, is all the push he needs to get back into the game.

Thus begins another globe-trotting adventure from Cuba, where Bond runs into an effervescent young agent (a perfectly-cast and fun Ana de Armas), a trap from an old friend in prison, our favorite Blofeld (Christoph Waltz in a welcome cameo) - but a trap that is instead played against the bad guys by an even worse guy. With SPECTRE all but wiped out, Blofeld is the only loose end and who else but Madeleine happens to be his psychologist. After meeting back up with some old friends in M (Ralph Fiennes), Q (Ben Whishaw) and Moneypenny (Naomie Harris), Bond is reinstated as an agent and tries to figure out who is behind the plot.

This leads us to our main villain, Lyutsifer Safin (Rami Malek), who narrowly survived an assassination attempt that took out the rest of his family and who has a long history with Madelaine. Safin runs out of an island in disputed territory known for creating all manner of poisons and his plan to help make the world a better place is to essentially create a poison that can kill based on DNA - a genetic super weapon - and he plans to wipe out millions with it. Of course Madelaine is caught up in this - along with a daughter - and Bond and company decide on a bold plan to stave off a potentially world-ending attack.

While the setup may feel like typical Bond outing, No Time to Die just feels like it has a lot more emotional heft behind every scene. And while there is still plenty of action to be found here, overall the film keeps things more grounded, giving characters a chance to say a proper goodbye (those who make it to the end, anyway). And, for once, the Bond girls are elevated beyond a one-night stand and with Lynch we are even given a female 007 - something that may cause monocle-dropping in a certain sector, but proves a woman can be every bit as effective as a male spy.

No Time to Die is an effective homage to all that has come before along with a glimpse of what the future could hold. I'm interested to see where they go from here, but the credits assure me that Bond will be back - we're just going to have to wait and see which Bond we get.