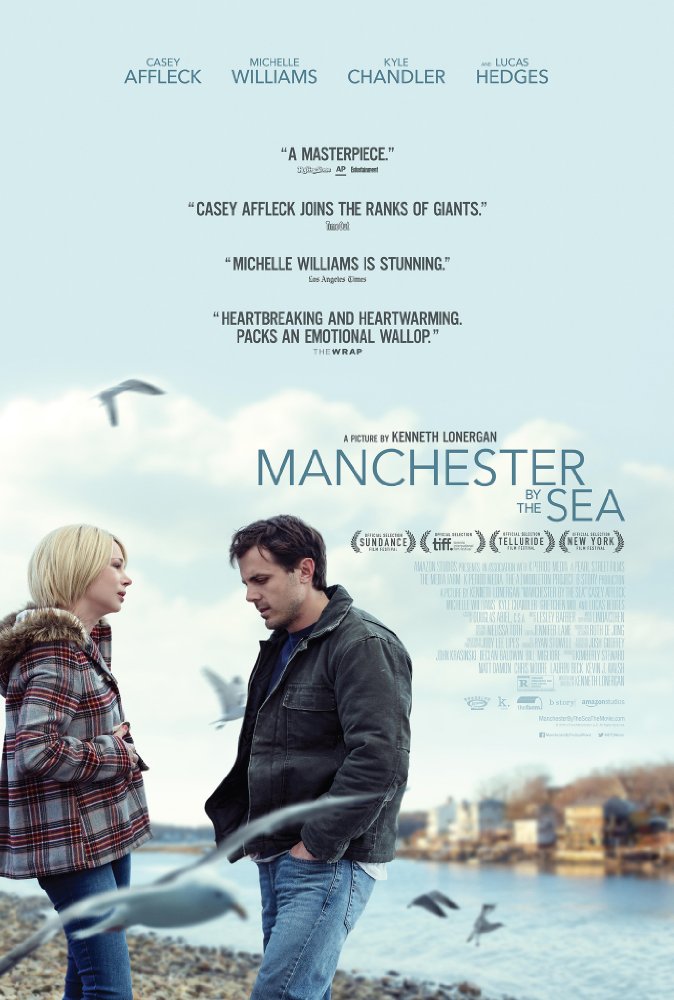 Manchester by the Sea
Beer and Self-Loathing in Manchester by the Sea
Chris Kavan - wrote on 03/04/17
If you want to see some outstanding performances, Manchester by the Sea has some knockout characters - led by Casey Affleck (who deserved that Best Actor award) and Michelle Williams - who isn't on screen that long, but when she is she owns her scenes. Lucas Hedges likewise is well-cast as a typical teen dealing with an atypical experience following the death of his father.

However, I would also say Manchester by the Sea is also a movie for critics and the more arthouse crowd as I can't see a wide general audience embracing a film that is so damn depressing. Don't get me wrong, there are some surprising moments of levity to be had, but, for the most part, this is just a downright bleak film with only a few rays of hope poking through. Essentially we follow Lee Chandler (Affleck) who returns home after learning about the death of his brother (played in flashbacks by Kyle Chandler) where in short order her learns he has been named the guardian of his brother's teen son, Patrick(Hedges). The film skips between the present and past, where we learn why Lee hasn't been home in several years (really depressing) and also why Patrick's mom is no longer in the picture (Gretchen Mol, who also has some short but memorable scenes).

The film is great in using both music and silence to great effect and I have to hand it to Kenneth Lonergan, it is filmed beautifully. Still, this is not exactly a movie I'm eager to watch again, as one can only take so much misery, no matter how good it looks. In the end - great film, deserving of the accolades, but still hard to recommend simply because it is such a downer.