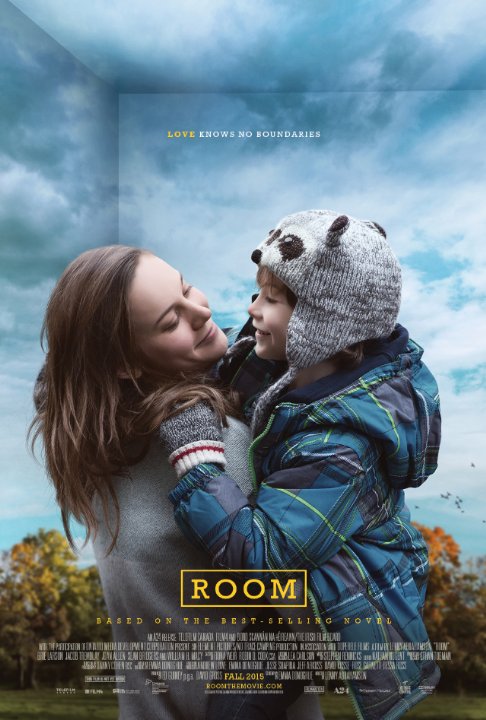 Room (2015)
The Power of Love
Chris Kavan - wrote on 03/13/16
Room is divided into two distinct parts - the first takes place in a small 10x10 room where Ma (Brie Larson) cares for her son (Jacob Tremblay) while held captive by a man referred to as "Old Nick" (Sean Bridgers). The second takes place in the outside world - bigger and brighter, but also much more challenging as mother and son acclimate to this new situation, helped along by the woman's mother (Joan Allen) and her new husband (Tom McCamus).

That's the story in a nutshell, but at the heart of Room is the deep and unwavering love between a mother and son as well as the power in one's mind to deal with these extreme circumstances. The film wouldn't work without that bond, and in Larson and Tremblay, the film absolutely shines. Larson (deservedly) won a boatload of awards (including the Golden Globe and Academy Award) for her portrayal of Ma (or Joy). This is no glamorous role, Larson really went all-out in her role as woman trapped for seven years. But yet, she retains that spark of hope - and Tremblay is the fire that comes from that spark. A boy so filled with wonder and energy - when he gets into the real world, the reaction is magical to behold.

Even though the two drive the film, the supporting roles from Allen, McCamus and a brief appearance by William H. Macy also go a long way in showing how the outside world can be just as challenging and scary as one in which you are confined to against your will. For the TV interview scene alone the movie is worth watching, but there are so many great moments, it's hard to choose just one that stands out as they all resonate.

Character-driven dramas rise and fall based on both the characters and the actors playing them. Room hits a home run in both departments - moving, deep and affecting - Room will stick with you.