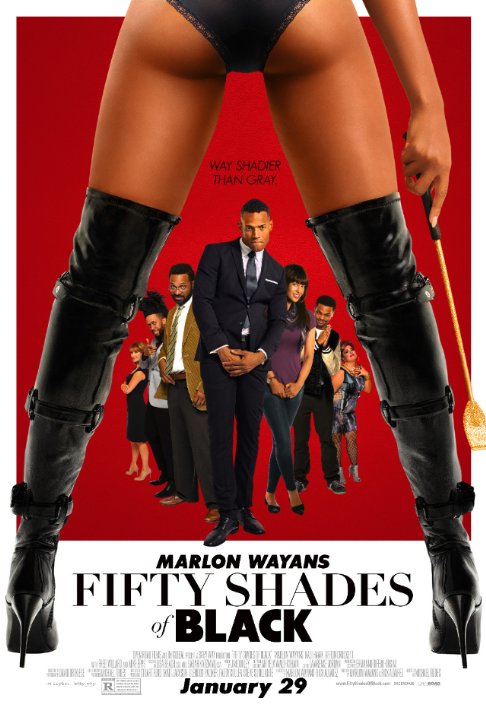 Fifty Shades of Black
Vomit
Roberto DaCritic - wrote on 02/11/18
Let me get this straight:
1. This is a ripoff of Fifty Shades of Grey.
2. Marlon Wayans directed this and was in Scary Movie 1 and 2.
Okay... MARLON WAYANS I HATE YOU NOW YOU STUPID COW!!!
I will be angry about this movie:
FIFTY SHADES OF BLACK IS A HORRIBLE COMEDY MOVIE THAT RIPS OFF AN ALREADY CRAP FILM AND THIS IS JUST A TERRIFYING SIN THAT ACTUALLY MAKES GREY LOOK LIKE A GOOD MOVIE (but if we're talking about sins, I would probably be talking about The Neverending Story III: Escape from Fantasia)!
JOKES ARE REALLY DULL AND LAME, STORY IS MESSED UP, CHARACTERS SUCK TERRIBLY, AND OVERALL, THIS IS SO ANNOYING, IRRITATING, AND IS POSSIBLY ONLY FOR PEOPLE WHO DON'T HAVE ANY COMMON SENSE IN THEIR BRAINS!
SO IN CONCLUSION, FIFTY SHADES OF BLACK SHOULD BE BURNED AND NEVER MENTIONED EVER AGAIN!