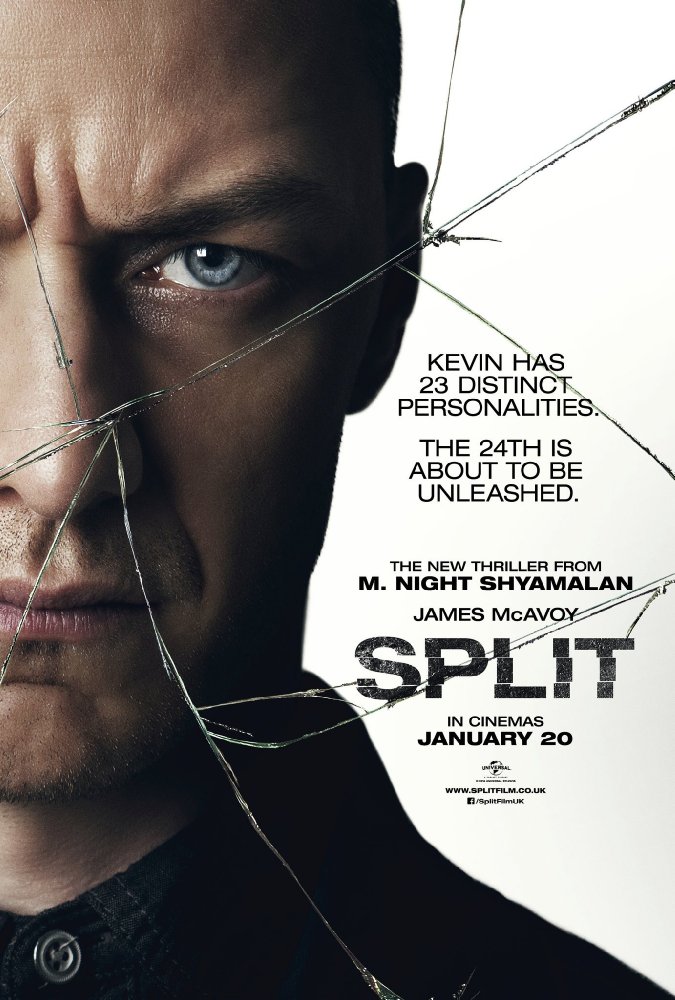 Split (2017)
Pat - wrote on 01/22/17
Does Split define M. Night Shyamalan's return to great cinema?

YES!!!! Split was an incredible experience that should not be missed this year. I absolutely loved this film! Beautifully directed, unforgettable performance by James McAvoy, and brutally satisfying tension throughout. Please support this new movie, as it is the best M. Night movie I have seen since The Sixth Sense.

You will not be let down!