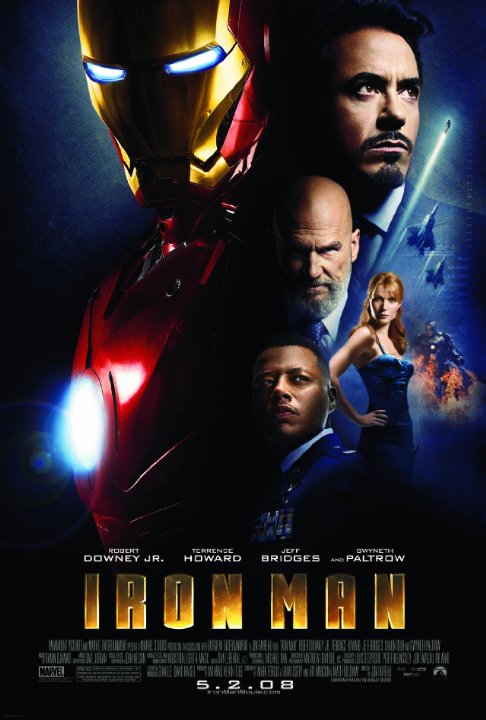 Iron Man (2008)
Iron Man Review for Composition Class
Augustus - wrote on 10/23/08
(OK, the only reason I'm writing this is because of my english class. My review is a bit lenghty but I assure you, this review is worth your precious time!)

Personally, I'm not a comic book fan or a superhero fanatic. I'm just an individual who likes to watch movies for entertainment. Last summer, I watched another superhero film, Iron Man and I can decisively say that this movie is the best super hero movie of all time.

Of course, some might say that Spider Man is better or The Dark Knight is much "cooler" but in my opinion, along with many others, Iron Man is astonishingly different. It breaks the trend of superhero movies. Iron Man does not simply narrates a story of a man becoming a superhero, but it also explores global issues such as terrorism, war in the Middle East, weapon manufacturing, and corporate greed.

Even though the film has a very simple and predictable storyline, the actors carry out their characters with depth and enthusiasm. Robert Downey Jr. plays the title character very well. He brings so much excitement and humor to the movie. Downey basically carries the entire movie on his shoulders. Gwyneth Paltrow's character, Pepper Pots is not much of a part but her presence gives the movie a whole different light and charisma. Jon Favreau's ingenuity can also be seen throughout the film. He directed the film in such a way that he never fails to awaken the audience's imagination and interest. However, the only set back is that, if you are an action movie enthusiast, this movie will definitely not satisfy your hunger. Nevertheless, for individuals who crave for something different and not so violent superhero movie, Iron Man is absolutely the movie to watch. It is bigger and more inclusive compared to other superhero film. Iron Man is one of the best pictures of the year that can be enjoyed by almost everyone.