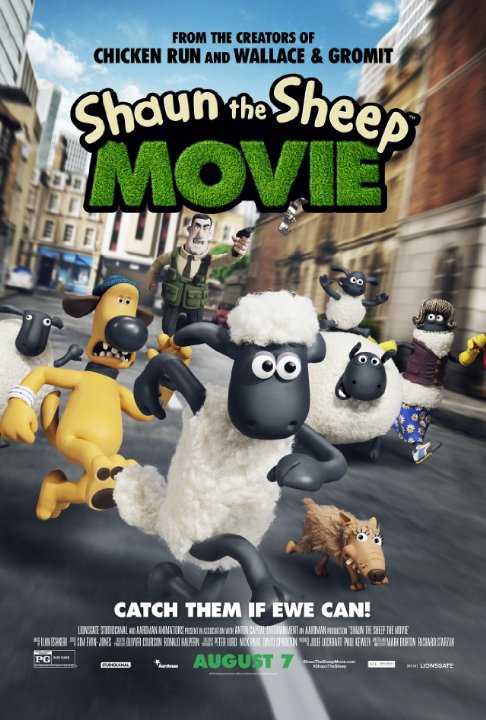 Shaun the Sheep Movie
Rating 9 out of 10
Kalpesh Prajapati - wrote on 08/13/15
For more Review visit www.KalpeshPrajapati.com

Shaun the Sheep is an outstanding movie, which will make kids go crazy. Children are going to laugh, and jump off their chairs when they see Shaun in action. The bright colors, excellent graphics, outstanding direction and a steady pace of the movie will keep children engaged throughout. This movie can be equally enjoyed by the adults, and is definitely set to bring a smile on adults' face.

Shaun the Sheep excellently shows how even the smallest mistake can make things go wrong and get you in trouble. While this would sound normal if you were a human being, it becomes extremely difficult if you were a sheep. Shaun – the Sheep is in one of such situation who overcomes his challenges to get life back on track.