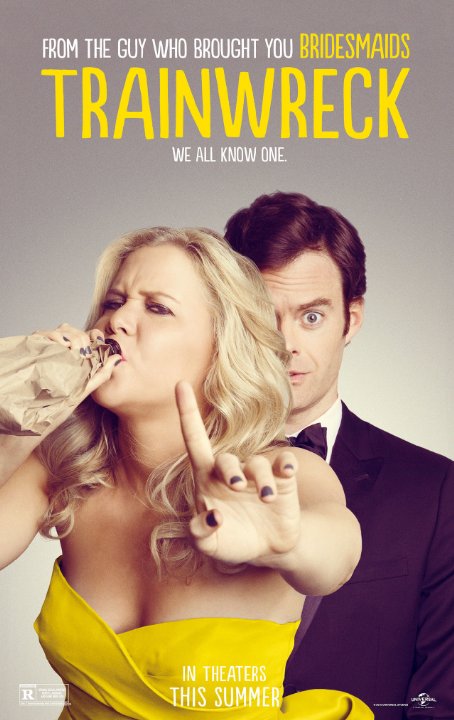 Trainwreck
Trainwreck Rating 6 out of 10
Kalpesh Prajapati - wrote on 08/11/15
For more reviews visit www.KalpeshPrajapati.com

We all know Amy Schumer as the Stand-up Comedian. We have been watching her on television since last couple of years and know that she is good at it. However, when it comes to movies, things change! – The award winning Amy falls slightly short of her comic-timing. While Amy tries to do the best she can, i.e. being funny, it seems that the script didn't have enough room for laughter.

The movie starts on a good note and within few minutes the adults will realize how careful they need to be when they are convincing children. Parents will realize that you should not teach your children anything that would harm their future.

In the first scene of the move, Amy's father excellently convinces his both daughters how divorce isn't a bad thing and that monogamy isn't realistic. This is one of the best scenes in the movie. As a result of this, Amy grows up to become a skank thinking it is OK to sleep with multiple guys and be proud about it.

However, the movie is not just about the sexual side of Amy, it also about her emotions, how she comes to terms with true love, tries running away from it only to realize that she can't stay away. The story had a lot of potential and hence would have been outstanding, had it been directed well.