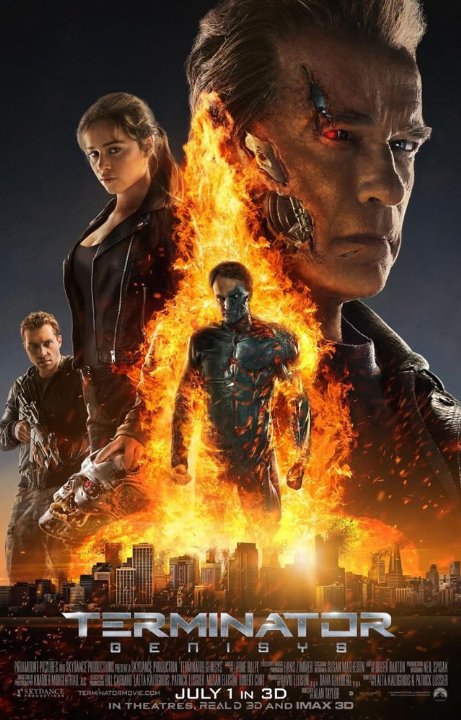 Terminator: Genisys
Kalpesh Prajapati - wrote on 07/23/15
For more reviews visit www.KalpeshPrajapati.com

Terminator Genisys – Rating 9 out of 10

You'll need your brain and a notepad to watch this movie because this terminator is set to keep you at the edge of your seat to extent of you pulling you hair when you miss the connection between 2 scenes. So pay attention!.

Arnold is back and back with a bang! He has aged but is not obsolete. This movie is a good reboot to the terminator series keeping the story same but reversing the roles of terminators and John Connor.

The breathtakingly amazing stunts combined with excellent visual effects would definitely be liked by the audience.