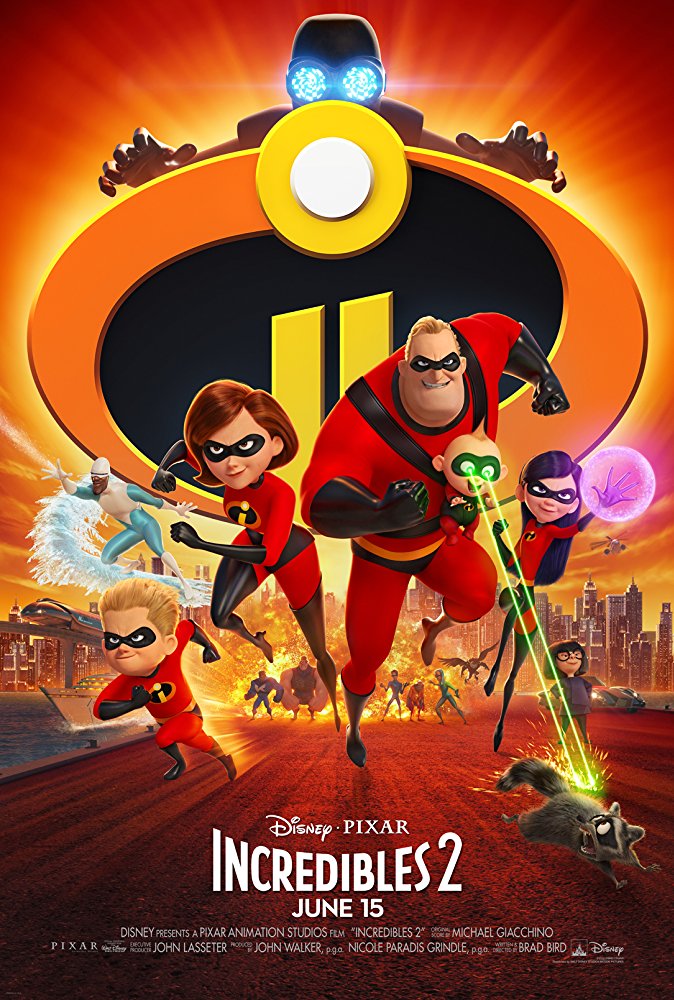 Incredibles 2
INCREDIBLES 2 - Good but not as great as the other
Indyfreak - wrote on 01/05/19
Starting literally right where the original hit left off at, Brad Bird revisits the superpowered Parr family in "Incredibles 2". It may not seem as fresh as the original film (one of Pixar's all time best works) but it remains a charming superhero adventure with crazy action scenes and zippy humor.
There is a twist at the end concerning the central threat, and it's conceptually interesting. Yet it felt underwhelming like a lot of recent "secret villains" in a lot of Disney movies. Getting tired of that. There are a couple of subplots that play out like a retread of John Hughes movies occasionally interrupted by Loony Tunes styled hijinks. It's funny but makes the second act seem directionless.
The animation is incredible though (no pun intended) and Brad Bird lets his imagination run wild for inventive set pieces that put many a live action blockbuster to shame. Some shots are so well animated, they really do seem like live action.
The returning cast is still good. Bob Odenkirk is pretty funny as a nostalgia obsessed tech mogul while it's cool to see (or hear) Holly Hunter and Craig Nelson as the Incredibles again.
The movie rides that good feels vibe and although not quite as excellent as advertised, it most certainly is worth a look.