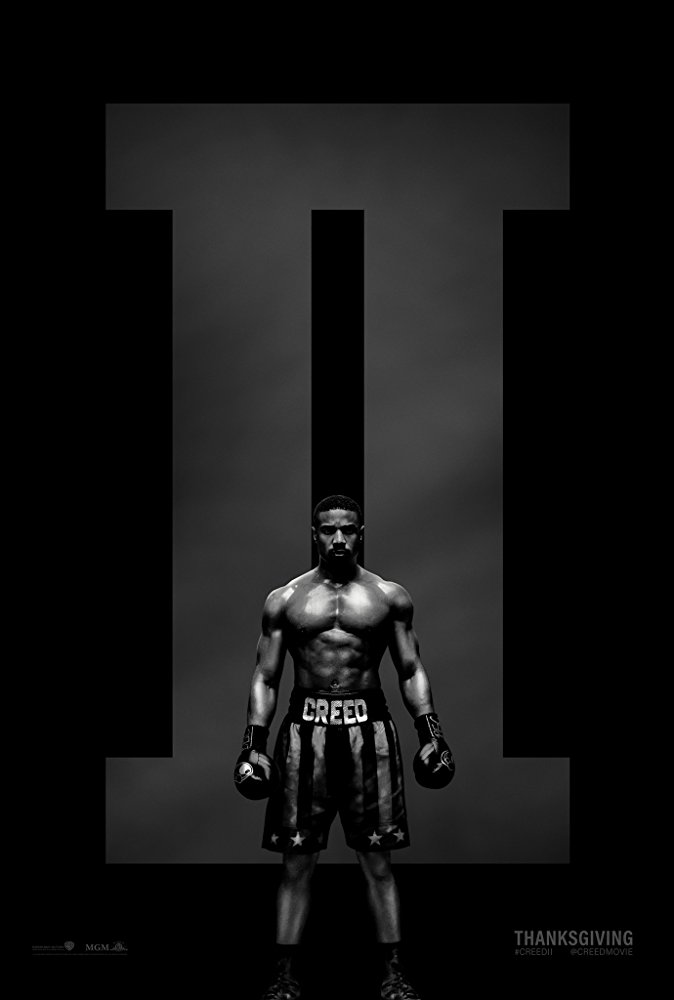 Creed II
Creed II
Leslie - wrote on 11/26/18
*The following review contains spoilers*

The trailer for "Creed II" boasts about a showdown between Adonis Creed (Michael B. Jordan) and the son of Ivan Drago as an event that will "rewrite history." A more accurate description of "Creed II" is that it recycles history. In fact, it is a history that for the most part excludes Adonis Creed.

Ivan Drago (Dolph Lundgren) and Rocky Balboa (Sylvester Stallone) have a history. Remember Rocky IV? If you do, then you also remember that Ivan Drago and Ludmilla Drago (Brigitte Nielsen) have a history. Ivan Drago and Viktor Drago (Florian Munteanu) have a history, and we learn that Ludmilla left both Ivan and Viktor after Ivan was disgraced in the aftermath of his defeat. Adonis Creed's involvement in all of this history is trivial in comparison to Viktor Drago's involvement, as Viktor was around to witness the humiliation of his father's shame. Adonis Creed has no recollection of these events, except for a cursory glance at the death of Apollo Creed (Carl Weathers) on his tablet.

"Creed II" is somber, both sonically and visually. It is also anticlimactic, as quizzically, Adonis wins the heavyweight championship belt in an uneventful bout against Danny "Stuntman" Wheeler (Andre Ward) very early in the movie. So much for a rousing pandemonium packed payoff. In the end the fight between Adonis and Viktor feels more like the "gotcha" of a gimmick intended to spur ticket sales.

And oh yeah, I suppose it's time to start referring to Adonis Creed and Bianca Taylor (Tessa Thompson) by a celebrity couple name. Bianca lovingly refers to Adonis as "D." "Dianca" has a certain ring to it.