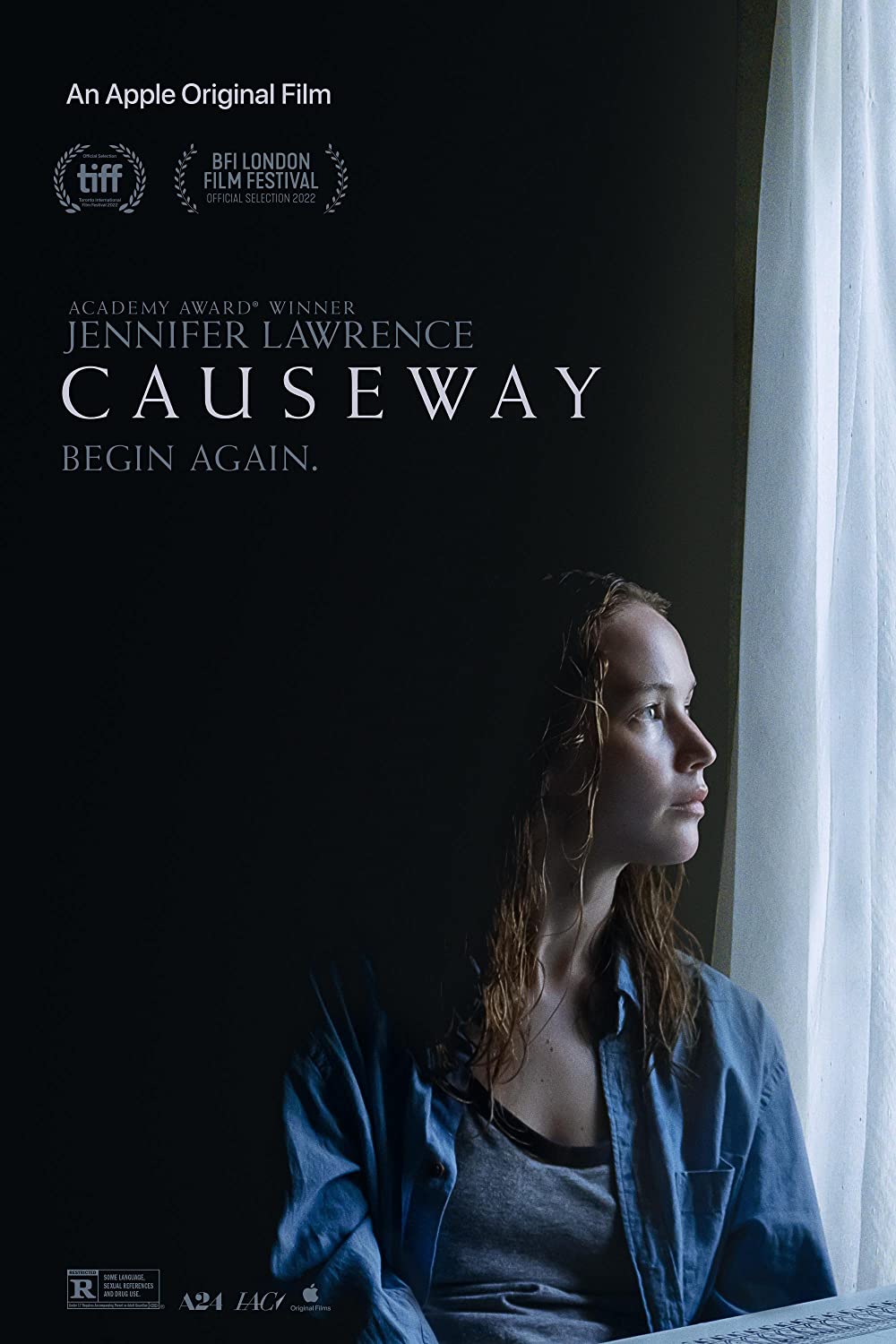 Causeway
Causeway - Review
Matthew Brady - wrote on 12/03/22
"It would be good to have someone around. Have coffee with in the morning. Smoke in the evening. Cook dinner sometimes."

I didn't have many expectations as this movie was not on my radar. I thought it was going to be an overly-praised, boring movie. However, I'm pleasantly surprised by how engaged I was in this. My eyes were fixated on the screen by the beautiful but tragic characters finding a bond for their pain.

It's a patient character-driven film, with two fantastic and subtle performances from Jennifer Lawrence and Brian Tyees Henry. As a performer myself, it was a joy to see character choices that may be small but are significant and robust. Especially Brian Tyees Henry, who would be drinking throughout most of the film, and the way he lays his head on the beer bottle, almost like a pillow, is the only comfort in his life that makes him feel something in parts where he feels nothing.

There is always something compelling and emotionally moving watching two broken people find solace with each other.