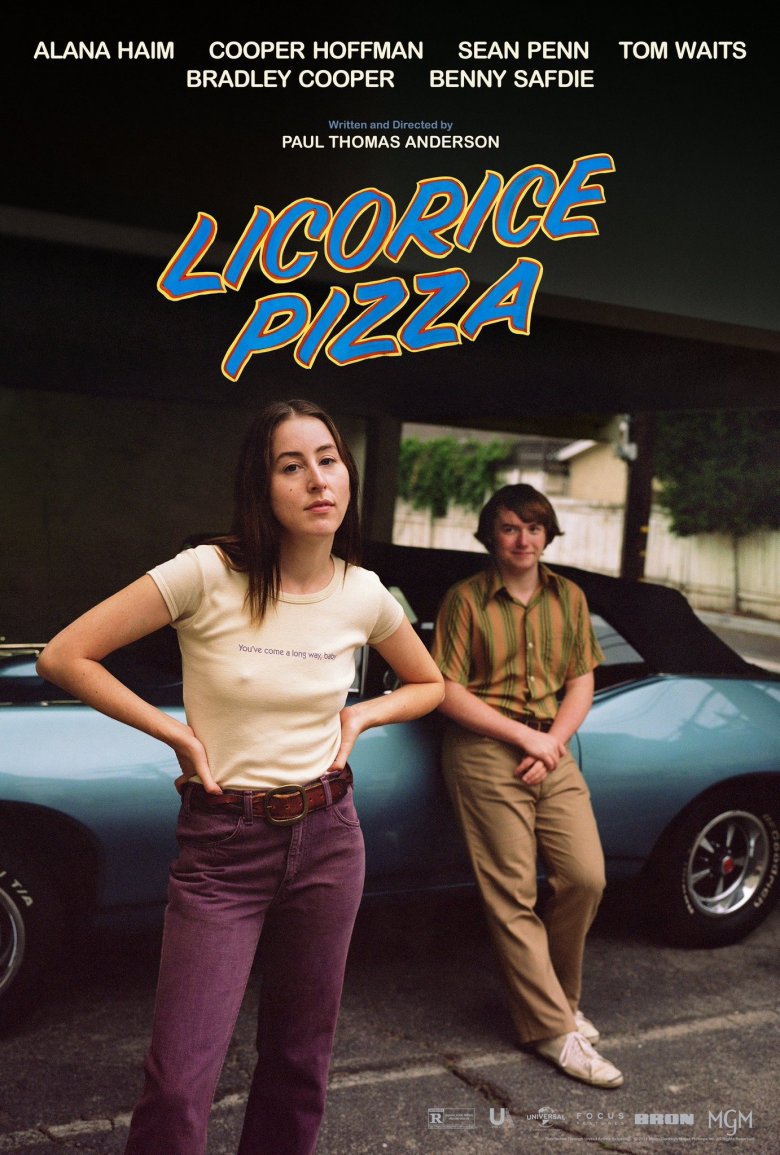 Licorice Pizza
Matthew Brady - wrote on 08/06/22
Look, it's a good movie overall, but man, the moment when Bradley Cooper showed it was chaotic and wonderful.

He shows up with intensity, threatens to kill some teenagers, and leaves only to appear out of nowhere in the dark streets of California to hop a ride with the same teens he threatens to kill, only to threaten another teenager for gas, he then proceeds to destroy public property for no reason while mumbling under his breath and finally concluding his screen time by asking out two women walking along the streets.

After that, you never see him again. Amazing!