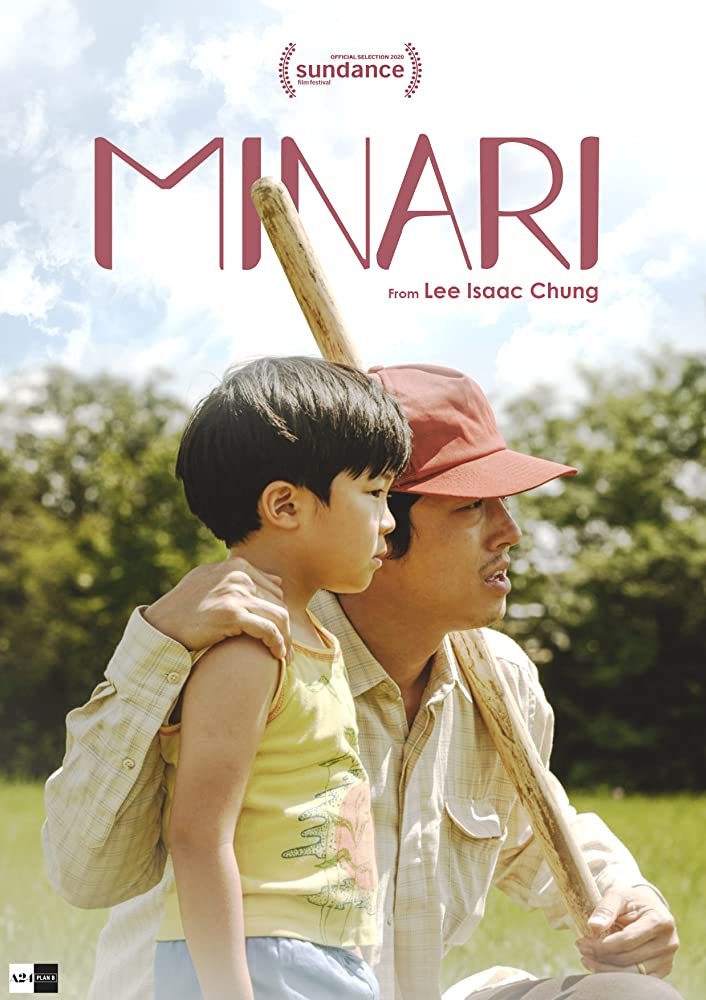 Minari
"A broken ding-dong"
Matthew Brady - wrote on 01/28/21
'Minari' is one of those "slice of life" movies set in 1980's Arkansas, where a Korean family try to start a farm and make ends meet. This is the type of movie that even though the story is about a Korean immigrant family, you can still draw a deep emotional connection to it.

While the subject matter can have its dramatic elements, but it's not to say the movie doesn't have a sense of humor. It's funny and incredibly endearing to watch. The movie does a great job of making you care about this family and you wish everything would work out for them. All thanks to the amazing script that helps flesh out the characters and made them all complex.

The performances from Steven Yeun, Han Ye-ri, and Youn Yuh-jung were all fantastic. Even from the child actors, Alan S. Kim and Noel Cho, gave great performances, especially during the more dramatic parts of the movie. Just goes to show there are great child actors out there.

The score, composed by Emile Mosseri, was superb and mixed Western and eastern styles to create a uniquely rich score. The movie itself looks so warm and sunny. The bright sun made all the mixture of different colors like green and blue look so luminous, it felt peaceful.

I can tell a story like this came from a personal place from director Lee Isaac Chung. You see, he came from a Korean family and he spend his childhood in Arkansas. The story was told from the heart and it was beautiful to watch.

Overall rating: A touching and heartfelt movie that deserves all the praise it's getting. If you get the chance, check this one out.