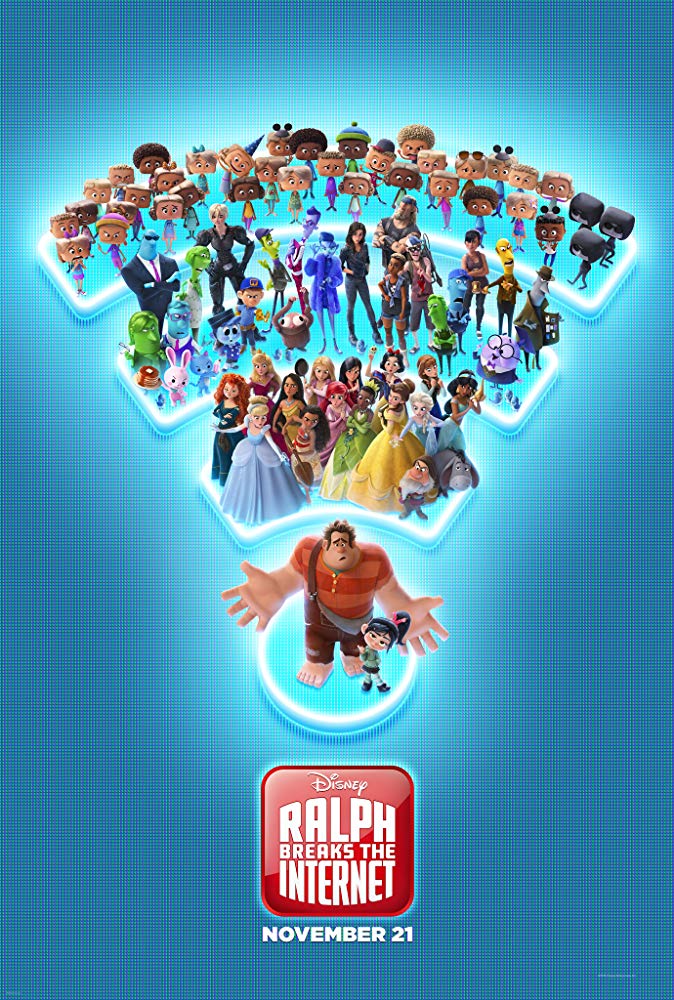 Ralph Breaks the Internet
"Never Gonna Give You Up"
Matthew Brady - wrote on 02/10/19
Moral of the story: Memes saves lives.

'Ralph Breaks the Internet' isn't a game changer for animated movies or sequels, just a studio finding excuses to input product placement of their stuff, but it's no 'Emoji Movie' bad like the trailers suggest.

There's actual character development and the main dilemma allows growth in the story arc. The animation is great as usual with thrilling, yet colorful set pieces through out. The chemistry between John C. Reilly and Sarah Silverman are like bread and butter - it just works. All the other characters are very likable and the world their live is fascinating.

We could have done more scenes with the Disney Princesses than Slaughter Race (and the song itself), as those were the most entertaining aspects.

The sequel dose improve a lot over it's predecessor in terms of the world, characters and conflict which this movie takes a fresh approach. I'm quite surprised to be honest.