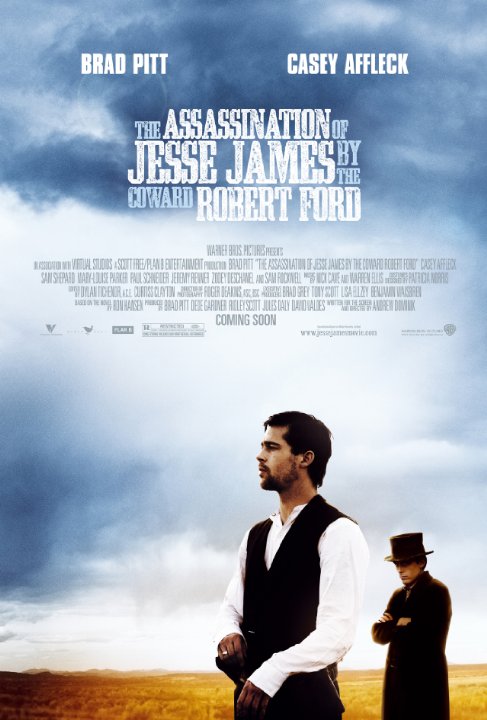 The Assassination of Jesse James by the Coward Robert Ford
Longest movie title ever.
Matthew Brady - wrote on 10/01/14
Jesse James: "I guess I'll take my guns off... for fear the neighbors might spy them".

The movie takes place in 1881 a younger member of the notorious James gang becomes so inextricably drawn to and frightened of his mentor that his own delusions of grandeur force him to consider doing the unthinkable.

This has to be the longest movie title ever, they might be other movies with long titles but this one takes the cake. Casey Affleck and Brad Pitt worked did a fantastic job in the movie, and they back and forward with each other was pure brilliant. The cinematography was gorgeous to look at and the directing is simply spellbinding. The movie does slow down at times and i'm not giving it the perfect rating, because I thought the movie was well done, but it's not "the best movie ever made", no it's just a good movie with a lot to like.