4/4

3.5/4

3/4

3.5/4

3.5/4

3.5/4

3.5/4

4/4

4/4

2/4

3.5/4

3/4

3.5/4

2/4

2.5/4

2.5/4

3/4

3.5/4

2.5/4

4/4

3/4

1.5/4

3.5/4

2.5/4

3.5/4

Next 21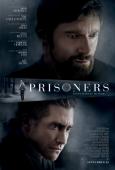 Prisoners (2013)
Prisoners
3.5/4 stars
It has been a very long time since we have seen an excellent mysterythriller, that is not directed by Christopher Nolan.
This movie is dark. Like, very dark. Even the weather is. Ít all makes the mood fit to the topic. The cast is pushing the movie up and makes even more dark.
The movie just lives from Jackman an Gyllenhaal, they both give Oscar-worthy performances. They even make Terrence Howard "disapear". The rest of the cast is just perfect. Jackman ist sometimes a little bit exaggerated at some points. Paul Dano gives an usual splendid performances though we sometimes only see his eye.
Denis villeneuve makes a perfect debut as director of mystery and may acclaim some awards as well. His direction is made for crime and mystery. He might be the next great director. Only towards the end the were to much black-outs and different endings.
At some points there were some little holes in the script but they don't change much. It is just perfect.

This movie is with "Disconnect" and "The Place beyond the Pines" the best movie of the year.