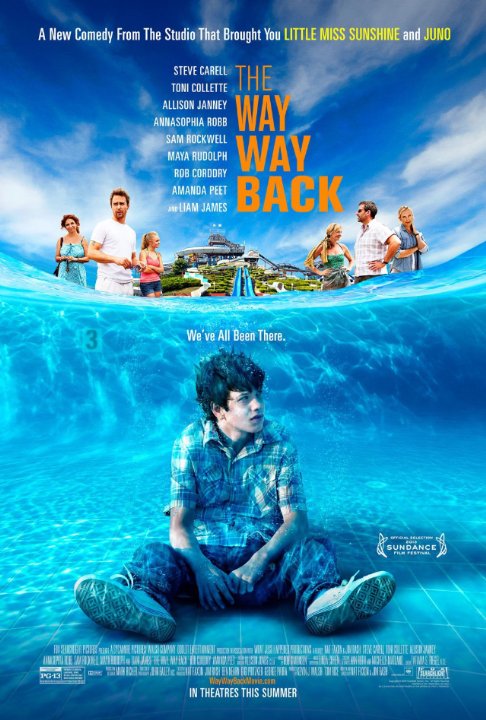 The Way Way Back
The feel-good/feel-bad sensation
memento_mori - wrote on 10/11/13
This kind of film makes my heart feel warm, because it's made by people, not directors for a change.
Don't get me wrong, professionals directed this movie, but I think they are whole-hearted people above all else, who know exactly what level of feel good and feel bad to bring to a movie.

It's scary how realistic and ambitious The Way Way Back is, and the emotion it carried on its performances on every actor's part, especially Sam Rockwell. Every scene with him was comedy gold.
The first half hour of it is set up with a lot of fluency, I liked how delicately the relationships were developed between Duncan and his mother and even more minor characters like AnnaSophia Robb's.

Steve Carell's character here is the kind of guy I like to call 'professional a*shole', because they can be as disgusting, hostile, controlling and morally abusing as they want and still get away in the clear. One of Steve Carell's better dramatic performances, and it was nice to see him making another movie with Toni Collette after Little Miss Sunshine.

I couldn't believe how funny and dramatic it was at the same time. Some scenes had me in tears because they were so humorous, mostly because of the awkwardness of Duncan and the hilarity of Rockwell.

I have no problems whatsoever with this movie. Perfect humor, perfect dramatic effect, perfect pacing and perfect depiction of angst and outlook on others. A debut glowing with talent.
Recent Comments