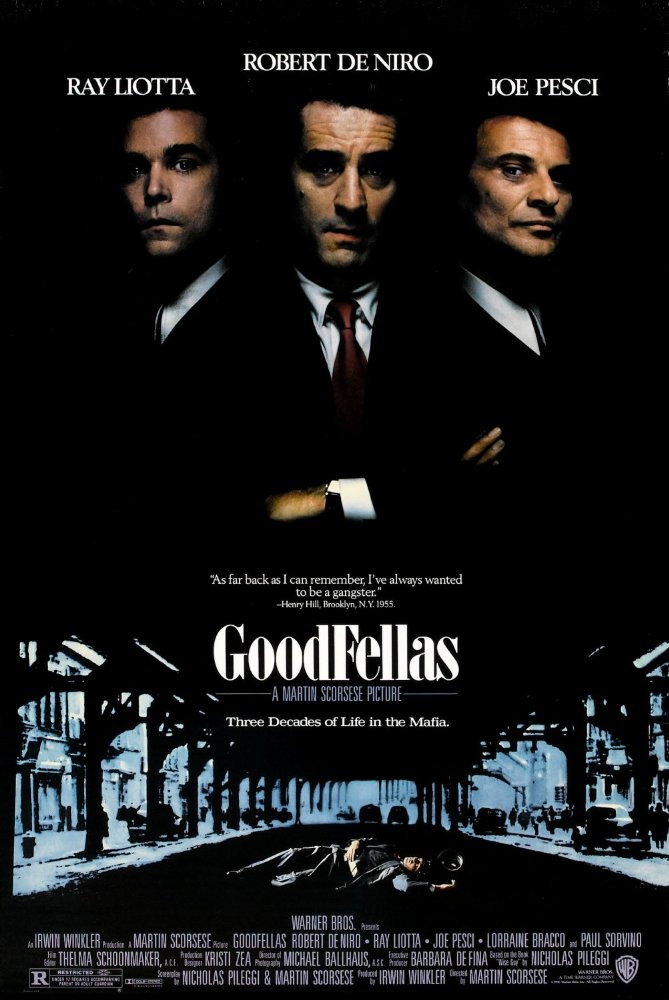 Goodfellas
Gangster flair.
memento_mori - wrote on 08/07/13
I think Goodfellas is a little better than the Godfather... Don't hate me.

The reason I made that remark above is because they are two very similar movies. They are mobster mafia movies and both have the same structure and character change. There are only a few things that can definitely tell them apart, like the narration and comedic undertones of Goodfellas and the solidity of the main character in the Godfather.
Don't get me wrong, I adore the Godfather and think it is a spectacular mafia movie, but Goodfellas is just a little bit ahead of it, in my opinion.
Goodfellas just has so much more replay value. I could sit down now and watch it, which is something I would have to think about with the Godfather.
Martin Scorsese's fresh direction and way of storytelling add a lot of heart to Henry Hill and his rise and fall in the mafia business. You see, that's what I didn't like about the Godfather. I didn't feel Michael Corleone was ready for his big character change.

Ray Liotta is priceless. From his hilarious narration and decisions as a mobster are as much comical as they are heartbreaking.
Even every actor in general is at the top of their game in this flick. Robert DeNiro, Joe Pesci, Lorraine Bracco and Paul Sorvino all deliver a stunning collection of performances, and when I compared their characters at the beginning and ending of the film, I couldn't help but say: wow, those are great actors.

To me, this is the greatest mafia movie of all time, because it contains so many elements that put it in that position. It just conveys perfection and to me is Scorsese's magnum opus.