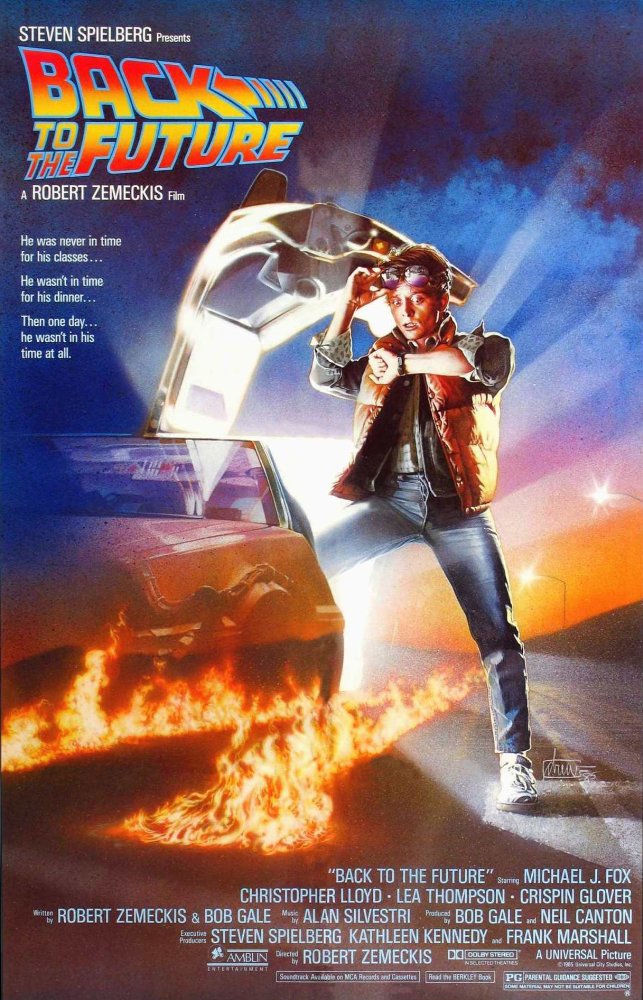 Back to the Future
THE 80's Movie.
memento_mori - wrote on 06/27/13
Back to the Future is my kind of movie. With an adventure-feel, Huey Lewis songs and hilarious performances by Michael J. Fox and Christopher Lloyd, this movie shouts surprise around every corner, sprouts one-liners that always work and paces great scene after great scene.
The chemistry between Marty McFly and Doc Brown is awesome, I can buy that these two have been friends for a while.
Zemeckis' direction gives it a hyped feeling of non-stop adventure , but still leaves enough for humor and great dialogue.
The weak link of the film are most likely the visual effects. They weren't very impressive back then and certainly don't hold up now, but I can forgive this minor fault, because there are no more than two scenes involving visuals.

A constant thrill-ride of a movie, Back to the Future defines the essential 80's movie containing everything to make you laugh and cheer and beg for more.