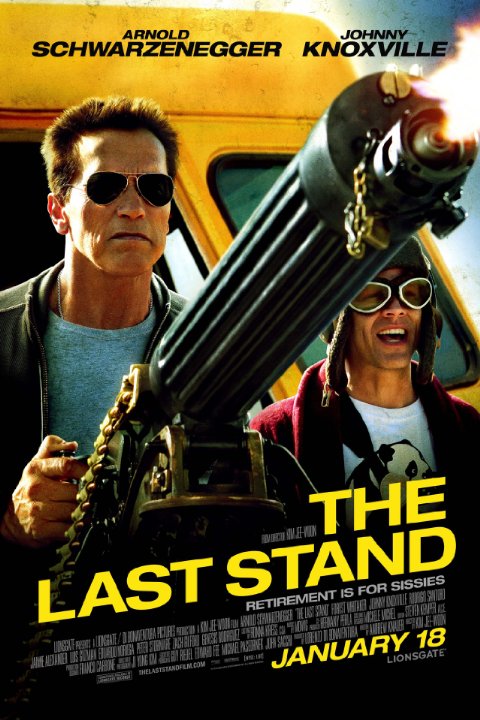 The Last Stand (2013)
Arnie's back!!!!!
Lee - wrote on 05/27/13
I have to admit that when I heard that Arnie was through with politics and being the governator and was slowly making the jump back to movies, although thrilled as he was at one time my fave action hero of days gone by, I will admit I feel age is a factor here as Arnold is now 65 that watching this film I felt wow he is too old for this $hit however after seeing the film I feel Arnie can still knock em' out of the park so to speak. The Last Stand is Arnie's comeback and I am here to happily state that he is back and back with a vengeance.

Arnie portrays town sheriff Ray Owens a former LAPD cop who is semi retired in a sleepy lil town where the highest action takes place within his jurisdiction is probably rescuing a cat out of a tree. This lil town is known as Summerton Junction. Enter ruthless drug kingpin Gabriel Cortez (Eduardo Noreiga..No relationship to thee...Noriega) who after escaping the holds of his prison and the FBI steals a beautiful Corvette C6 Zr1 and drives very fast into the night escaping their clutches. Doing over speeds of 200mph he speeds his way southbound towards the Mexican border.

It's not long before Noriega's henchmen set up shop in Summerton awaiting their leader's arrival that Ray and his band of misfits aka deputies have to save Summerton from their takeover.

A great comeback for the Guvernator and a action pack comedic thriller to boot I enjoyed it immensely!