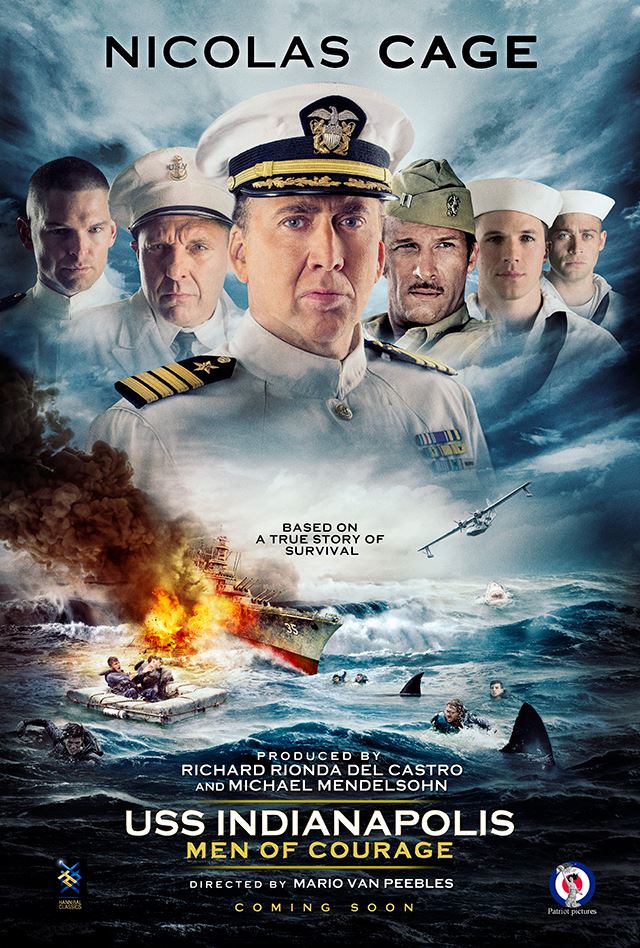 USS Indianapolis: Men of Courage
big movie a tale of war sharks & post war regret
smeagol - wrote on 02/08/17
During World War II, an American navy ship is sunk by a Japanese submarine leaving 300 crewmen stranded in shark infested waters.

i thought this movie was really good. its Big well directed , cage is good , based on a true story they say it was the most shark attacks on humans in our history.
while giving the task of dropping the atom bomb of to be used on japan the ship was sent without escort , they deliver it but are hit by japanase sub on the return. with the ship down the men are stranded in the water without rescue and try to stay alive while being constantly attacked by sharks.
its a very good movie and should of been marketed i dont understand why it wasnt. its big enough and good enough for more attention. but alas its gone under the radar.
will be interested in what others thought of it. i really enjoyed it.
my only negative thought is the early dance scene very bizzarre but really well made. the director obviously has big ideas and i admire that.