2/4

3.5/4

1.5/4

3.5/4

3.5/4

1.5/4

0.5/4

2.5/4

1.5/4

3/4

2.5/4

3/4

1.5/4

1.5/4

0.5/4

3.5/4

2.5/4

3/4

3/4

1.5/4

1.5/4

1/4

3.5/4

3.5/4

3/4

Next 25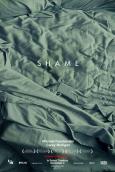 Shame (2011)
its a hard life being a sex addict
2.5/4 stars
A intresting and dark movie about a guy whos main purpous in life is sex whether its hookers or picking up girls in bars or internet porn at home or work he is addicted to it and will get it anyway he can.
but everything changes when his emotionally troubled sister comes to stay. he doesnt want her there he just wants his fix of sex and to carry on as his doing..
The relationship with his sister seems a very odd one and will leave people with some theories to why he and his sister are so messed up emotionally. , they seem close yet he seems to hate her. which in her mental state only makes her more needy. the film has nudity and sex and takes a dark turn .but its not your usual showing it for effect. its dark all the way.
if you like dark serious dramas with some naughtness then this is the movie for you.