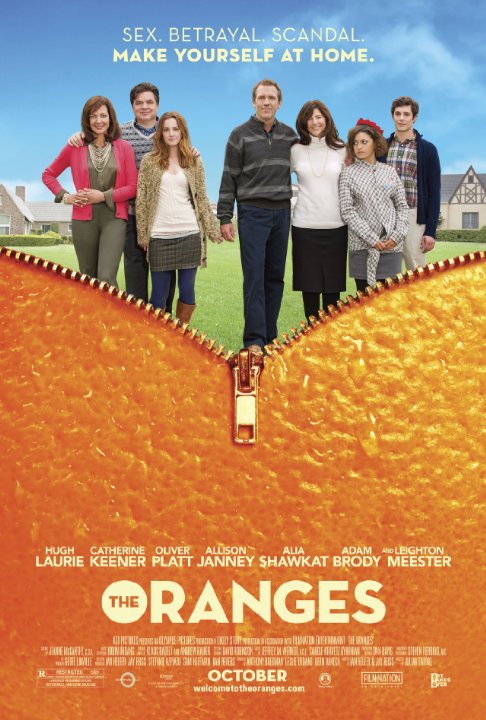 The Oranges (2012)
"There are no rules!"
MovieAddict - wrote on 12/02/13
David (Hugh Laurie) and Paige Walling (Catherine Keener) are a married couple with marital problems and two grown children Vanessa (Alia Shawkat) and Toby (Adam Brody) who live in West Orange New Jersey. They live opposite the Ostroff's, Terry (Oliver Platt) and Carol (Allison Janney). Terry and David have been best friends for a long time, and their families get together often. David and Terry go out every morning for their daily run.

But all this change when the Ostroff's daughter Nina (Leighton Meester) returns home after five years when she catches her fiancé cheating on her. Her interfering mom wants her to hook up with David's successful and handsome son but instead she falls in love with the much older David which obviously leads to complications as the two are discovered in a motel quite early in the relationship.

Instead of breaking things off the two begin seeing more of each other and this has a tremendous effect on both families as Paige leaves the family home. Things are further complicated with the return of Nina's cheating ex. Ethan (Sam Rosen) who has seen the error of his ways and wants to reconcile with her. Will Nina leave David and hook up with Ethan? Will Paige forgive David? Will David find true happiness?

If you love dysfunctional family dramedies then you'll want to give this one a chance.