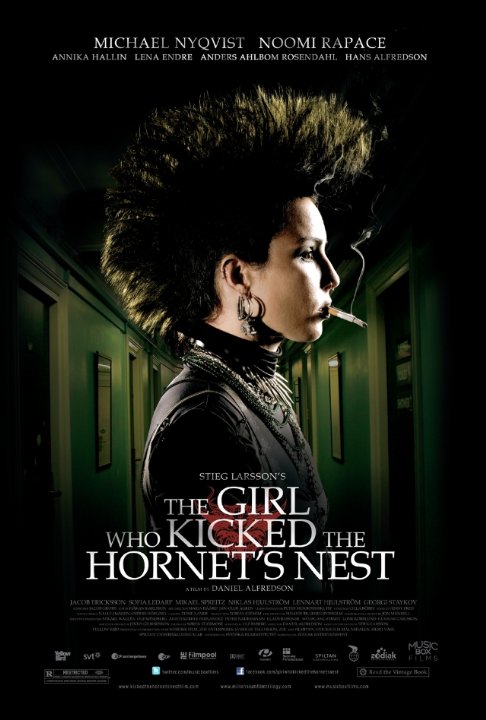 Girl Who Kicked the Hornet's Nest, The ( Luftslottet som sprängdes )
Conclusion of the trilogy!
MovieAddict - wrote on 03/06/12
The third part of this trilogy picks up right after the second one ended with Lisbeth Salander, the eccentric female hacker who sports a large mean looking dragon tattoo on her back waking up in a hospital, after being shot by her former Soviet agent father Zalachenko. She finds herself on trial for the murders in the second movie, but we all know that Mikael Blomkvist (Michael Nyqvist) is the one person who will stop at nothing to prove Lisbeth innocence. A sweet and sympathetic doctor initially helps shield her from prying eyes and probing questions from lawyers and police as she recuperates. Meanwhile Mikael long- suffering but tough editor receives death threats for their coverage of Lisbeth's trial.

Making a return is our favorite stupid goon, the big tall blonde Ronald Niedermann as Lisbeth hulking half- brother who can't feel any pain and is still out to silence Lisbeth…once and for all as her continued presence stirs up trouble for retired members of the Swedish Security Service who are adamant in keeping her institutionalized.

Part courtroom drama, part suspense-thriller the movie does find a reasonable way to reveal the whole truth about the secret group that Lisbeth's father was involved with but the expected climax I was anticipating ended on a whimper rather than the big bang I was expecting.