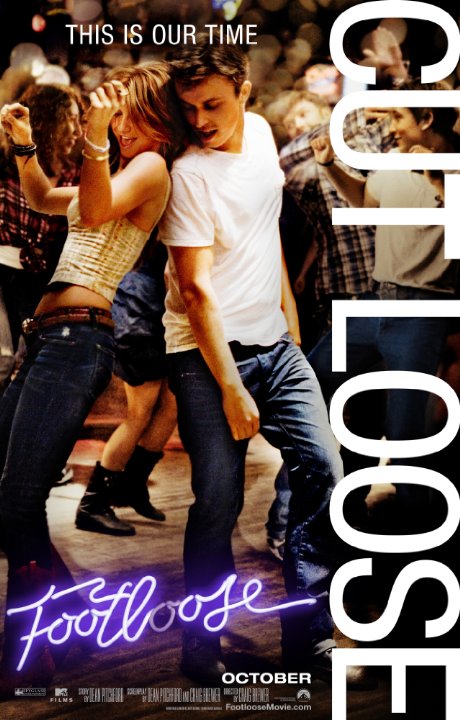 Footloose (2011)
Entertains and captures the charm of the original!
MovieAddict - wrote on 02/03/12
Ren, (Kenny Wormwald) a senior in high school is sent from Boston, Massachusetts to live with his Uncle Wes (Ray McKinnon) and family to the small town of Bomont after his mom dies. The rude awakening comes when he finds out that Bomont has strict laws against loud music and dancing which was pushed by the Reverend Shaw (Dennis Quaid) after his son and four friends were killed driving home from a dance.

After a few run-ins with the law, Ren is quickly labeled as a "trouble maker" by the school administrators and Rev. Shaw which complicate matters when he falls for the reverend's hot daughter Ariel (Julianne Hough from DWTS) who shares his passion for dancing. Thus Ren decides to take on the town, what happens next well that's what you find out when you watch the movie.

Kenny Wormald and Julianne Hough had some amazing dance moves but the real talent was Miles Teller, the dimwitted redneck, Willard who cannot dance and soon becomes Ren's new best-friend.
I'm a huge fan of the 1984 original, in which iconic Kevin Bacon Ren starred and this remake remains very loyal to the original film keeping it fresh with some modernization to coincide with the different eras in which the films take place without losing the feel that made the original so great. If you give it a chance, I think you will be pleasantly surprised as I was.