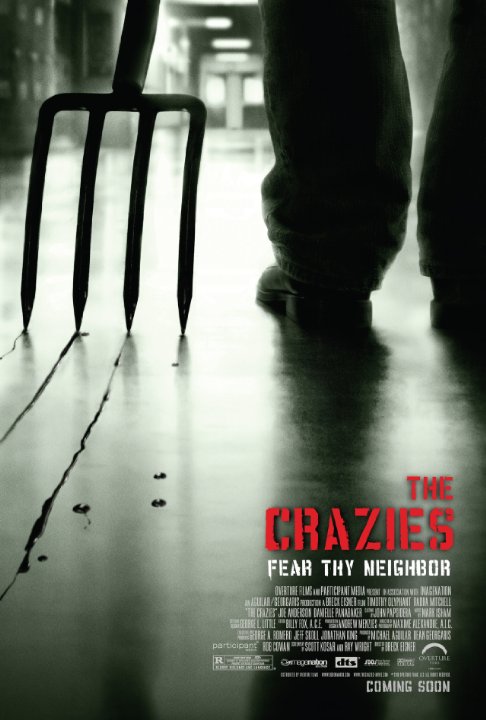 The Crazies (2010)
Crazy crazy people
Matthew Sanchelli - wrote on 10/06/10
When I saw the trailer, before it came out, it looked very interesting and like something somewhat different and somewhat familiar. As I watched, it slowly became something more familiar. It's like a zombie movie, but not a zombie movie. There isn't anything very 'supernatural' about it but more so a select group of people in power think they know better (when they actually don't) and things go wrong....very very wrong.

Don't get me wrong, just because the idea isn't that original, the story is still entertaining and I was paying attention the entire way. It was wonderfully cast with the likes of Timothy Olyphant, Radha Mitchell, Joe Anderson and other support roles that delivered. It has it's eerie moments mixed with predictable ones.

Nothing about the movie seemed like too much like some modern horror flicks have done. A lot of effects were practical and there wasn't a lot of ridiculous CGI.

Better yet, the DVD had a couple motion comics that helped give a little back story to a couple characters that we had met in the movie.

I would say 4 out of 5 stars here. Good movie. Worth the watch for entertainment value, good acting, and a well told story.