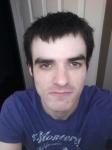 FilmCrave Points
| Activity | Points |
| --- | --- |
| Total Ratings | 58 |
| Total Reviews | 0 |
| Total Lists | 4 |
| Total Plots | 0 |
| Total Points | 58 |
Latest Friends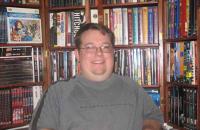 Chris Kavan
Movie God
IronGiant's Information
Ranking Status: TV Extra
Movie Profile
Film I Love: The Crow
Film I Hate: Lara Croft: Tomb Raider
Guilty Pleasure: Keith (2008 film)
Favorite Genre: Horror
Favorite Actors: Daniel Day Lewis
Least Favorite Actors: Kristen Stewart
Favorite Director: Paul Thomas Anderson
Least Favorite Director: Michael Bay
Movie Quotes: Jesus Christ... stop me if you've heard this one. Jesus Christ walks into a hotel,Ow, he hands the innkeeper three nails and he asks : 'Can you put me up for the night?

Yeah, they're dead...they're all messed up...

Do you doubt anything I've said? Do you doubt the reports that have followed me around all my life? What do they say, if you could sum it up? They say I'm insane. It's alright, you can nod. Because it's true. I am insane.