New on DVD and Blu-ray Week of March 10-16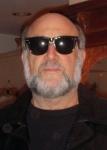 By Harley Lond - 03/10/15 at 03:53 AM CT
THIS WEEK'S THEATRICAL RELEASES:


The only major theatrical release coming to DVD and Blu-ray this week is "Night at the Museum: Secret of the Tomb," a second sequel to the very original comedy "Night at the Museun," here just notable for padding the checking accounts of Ben Stiller, Owen Wilson, Rebel Wilson, Ricky Gervais, Steve Coogan, Dan Stevens, Ben Kingsley, Dick Van Dyke and Mickey Rooney. The story line has the museum gang traveling to London in order to save the magic that brings the museum exhibits to life. Skip Secret of the Tomb
and go directly below.


THIS WEEK'S HIGHLIGHTS:

Due this week from The Criterion Collection is an underseen gem from Francois Truffaut, "The Soft Skin
" (1964). Truffaut followed up the international phenomenon "Jules and Jim" with this tense tale of infidelity in which the unassuming Jean Desailly is perfectly cast as a celebrated literary scholar, seemingly happily married, who embarks on an affair with a gorgeous stewardess, played by Francoise Dorleac, who is captivated by his charm and reputation. As their romance gets serious, the film grows anxious, leading to a wallop of a conclusion. Truffaut made "The Soft Skin" at a time when he was immersing himself in the work of Alfred Hitchcock, and that master's influence can be felt throughout this complex, insightful, French New Wave treasure. New high-definition digital restoration, with uncompressed monaural soundtrack on the Blu-ray. On DVD, Blu-ray Disc ... For months now it's been impossible to get a copy of "The Sound of Music" and here's the reason why: The folks at Fox have waited for the film's 50th anniversary to spring on retail souped-up versions of the film in a five-disc Blu-ray set: --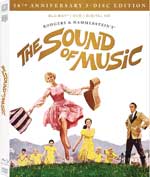 "The Sound of Music
50th Anniversary Edition." The Ultimate Collector's Edition comes with three Blu-rays (the film and extras that include "Your Favorite Things: An Interactive Celebration" immersive viewing experience with behind-the-scenes images, on-screen lyrics, trivia track and location quiz; music machine sing-along; audio commentaries with Julie Andrews, Christopher Plummer and director Robert Wise; "Musical Stages: Creating The Sound of Music," an interactive "Backlot Tour" with in-depth featurettes on the songs, the stage show and movie, the film and sound restoration and the real-life von Trapp family; "A City of Song" virtual map of filming locations in Salzburg, Austria; "Vintage Rodgers & Hammerstein and The Sound of Music Programs"; new hour-long documentary "The Sound of a City: Julie Andrews Returns to Salzburg"; screen Tests, rare treasures, interviews, photo galleries and more); a DVD with an optional sing-along track, music machine sing-along and "The Sound of Music Tour - A Living Story"; and an exclusive 50th Anniversary soundtrack (featuring a selection of international performances of "The Sound of Music" musical favorites); all for $49.99. A single disc DVD of the film will also be available for $19.98 ... There's another anniversary this year -- OMG, it's "The Breakfast Club
30th Anniversary Edition" (1985), directed by John Hughes and starring Molly Ringwald, Anthony Michael Hall, Emilio Estevez, Judd Nelson and Ally Sheedy, in a digitally remastered and fully restored version of the film. On DVD and Blu-ray Disc with the new featurette "Accepting the Facts: The Breakfast Club Trivia Track," "Sincerely Yours: A 12-Part" documentary, commentary with Anthony Michael Hall and Judd Nelson, "The Most Convenient Definitions: The Origins of The Brat Pack," and the theatrical trailer. From Universal ... Universal has also put together "The John Hughes Yearbook Collection
," a three-disc set with "The Breakfast Club," "Sixteen Candles" and "Weird Science." On DVD: $26.98, Blu-ray Disc: $34.98.


BUZZIN' THE 'B'S:

In "Subconscious
" (2014), starring Cambridge Jones and Tim Abell, it's 1943 and the Navy submarine USS Lionfish was inexplicably shut down, and its commander, Tony Sterling (Jones), disappeared without a trace. Seventy years later, Sterling's grandson, professor Peter Williams (Abell), is recruited by a top-secret government agency to investigate. Aboard the Lionfish,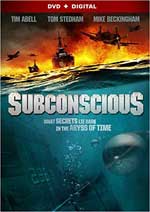 Peter and his team uncover clues to the sub's cryptic past and are plunged into a terrifying supernatural journey that will take them across the dark abyss of time, with history hanging in the balance. From Lionsgate ... In "Late Phases: Night of the Lone Wolf
" (2014), starring Nick Damici, Ethan Embry and Tina Louise, a blind war veteran faces off with a wolf-like creature that's been terrorizing his retirement community. On DVD, Blu-ray Disc from Dark Sky Films/MPI Media Group ... In "Teeth & Blood
" (2015), two detectives go undercover at a film studio when a diva actress is murdered and there uncover an age-old war between rival vampire covens that threatens to consume humanity. From Urban Movie Channel/RLJ Entertainment ...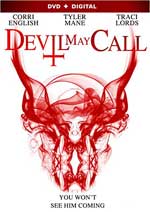 A young, blind operator for a suicide hotline descends into a night of unrelenting terror when an obsessive caller turns out to be a serial killer in "Devil May Call
" (2013), starring Corri English, Tyler Mane, Traci Lords, Van Hansis and Camillia Monet. From Lionsgate ... Two recent college grads concoct a crazy scheme of sex, drugs and espionage to stop their new high-finance boss from planning a crooked student loan deal in "Bank$tas (aka Cubicle Warriors)" (2013), starring Alan Thicke, Laura Vandervoort, Michael Seater and Joe Dinicol. From ARC Entertainment ... "Wolfcop
" (2014): "Half man. Half wolf. All cop." Nuff said. Stars Leo Fafard, Amy Matysio, Jonathan Cherry, Aidan Devine, Sarah Lind. On DVD, Blu-ray Disc from Image Entertainment.


ON THE INDIE FRONT:

In "Listen Up Philip
" (2014), starring Jason Schwartzman, Elisabeth Moss, Krysten Ritter, Josephine de La Baume and Jonathan Pryce, anger rages in Philip as he awaits the publication of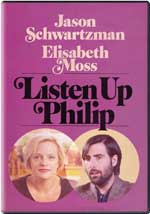 his second novel. He feels pushed out of his adopted home city by the constant crowds and noise, a deteriorating relationship with his photographer girlfriend Ashley, and his own indifference to promoting the novel. When Philip's idol Ike Zimmerman offers his isolated summer home as a refuge, he finally gets the peace and quiet to focus on his favorite subject: himself. From TriBeca Film/Cinedigm ... "Stop Pepper Palmer
" (2014), starring Lonzo Liggins, Carleton Bluford, Too $hort and Scott Schwartz, is a comedy about the only three black guys in Utah who begin to vie for a black woman who has come to town. Fearing they aren't "black enough" to appeal to her, they hire someone from out of own, Pepper Palmer, to teach them how to act "blacker" ... but when he arrives, he's not quite what they had expected. From Level 33 Entertainment.


FOREIGN:

Set at the beginning of the 1980's Norwegian Oil Boom in the 1980s, the thriller "Pioneer
" (2013 -- Norway), starring Aksel Hennie, Stephen Lang and Wes Bentley, centers on a diver whose obsession with reaching the bottom of the Norwegian Sea leads to tragedy. From Magnolia Home Entertainment ... In the audaciously kinky, meta­comedic thriller "R100
" (2013 -- Japan) a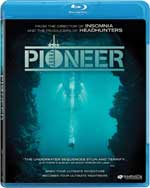 lonely father with a secret taste for S&M (Nao Omori) hires a boutique dominatrix agency that specializes in guerrilla acts of public degradation, including being kicked, slapped, beaten and spit on by drop-dead gorgeous women. Although the rough treatment and humiliation Takafumi Katayama receives from these leather-­clad ladies -- in cafes and on the street -- drive him to ecstatic pleasure, he soon finds himself over his head during a surprise house call by one of the mistresses. After a freak and fatal accident, Katayama is forced into action, with a slew of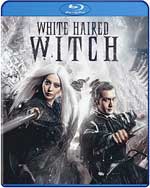 vengeful dominatrixes chasing him down. With the help of his son, he has to devise a plan to take on the relentless femmes fatales, who each possess a unique S&M talent by which to exact painful revenge. The title is a riff on the Japanese movie rating system, whose equivalent to NC­-17 is R18. The film is billed as "Not suitable for anyone under the age of 100." On DVD, Blu-ray Disc from Drafthouse Films ... "White Haired Witch
(of Lunar Kingdom)" (2014 -- China) is an elaborate wuxia-fantasy: In the twilight of the Ming Dynasty, the Imperial court is plagued by corruption. To save the people from their suffering, sorceress Jade Raksha fights those who oppress people for their own gain. As payback, local government officials decide to pin the murder of Governor Zhuo Zhonglian on Jade, turning her and the members of her cult into wanted fugitives for a crime they didn't commit. On DVD, Blu-ray Disc from Well Go USA.


FOR THE FAMILY:

"The Yu-Gi-Oh! Collection: Volume 1" includes the wildly-successful film "Bonds Beyond Time," as well as the first episodes from four series: "Yu-Gi-Oh!," "Yu-Gi-Oh! GX," "Yu-Gi-Oh!
5D's" and "Yu-Gi-Oh! ZEXAL!" With his world crumbling into chaos, a masked menace known as Paradox travels into the past to eliminate the source for his world's destruction -- the Duel Monsters card game. Standing in his way are three legendary duelists who will do whatever it takes to save what's on the line -- their friends, their family and the game they love. For the first time ever, Yugi, Jaden and Yusei will team together and battle with all their hearts in a duel that will decide the past, present and future. $16.95 from Cinedigm.


SPECIAL INTEREST:
"Remote Area Medical
" (2014): A debate over healthcare has been raging nationwide, but what's been lost in the discussion are the American citizens who live day after day, year after year without solutions for their most basic needs. This documentary documents the annual three-day "pop-up" medical clinic organized by the non-profit Remote Area Medical (RAM) in Bristol, Tennessee's NASCAR speedway. Instead of a film about policy, "Remote Area Medical" is about people, about a proud Appalachian community banding together to try and provide some relief for friends and neighbors who are simply out of options. From Cinedigm.


FROM TV TO DVD:
"Aaliyah: The Princess of R&B
" (2014), starring Alexandra Shipp, Rachel Crawford, Lyriq Bent, Elise Neal, Christopher Jacot and Cle Bennett, is a Lifetime biodrama about "street but sweet" music and video star Aaliyah, whose life ended tragically in a 2001 plane crash in the Bahamas. From Lionsgate ... "Ancient Aliens: Season 7 - Volume 1" (2014) is a three-disc set with 12 episodes, $19.98. More and more information comes to light from the Earth's darkest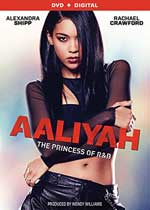 recesses. "Underground Portals" explores the 10,000-year-old prehistoric artwork discovered in a cave in India. Could the face of Giza's Great Sphinx prove to be older than once thought, and what otherworldly being might it actually represent? Moving through the Egyptian pyramids, Central American temples and Earth's enigmatic caves, this collection offers viewers a detailed account of the mysteries of life that continue to elude us, while traveling across 75 million years of the most credible alien evidence right here on earth. From Lionsgate ... "The Red Road: The Complete First Season"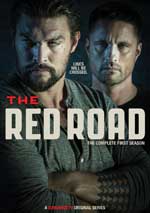 (2014) is a two-disc set with six episodes, $29.98. Hard-hitting drama that revolves around a local cop (Martin Henderson) struggling to keep his family together while simultaneously policing two clashing communities: the small town where he grew up and the neighboring mountains, home of a Native American tribe. After a terrible tragedy and cover-up occurs involving the cop's wife (Julianne Nicholson), an unholy alliance is forged between the cop and Phillip Kopus (Jason Momoa), a dangerous member of the tribe that will come back to haunt all involved. From Anchor Bay ... "The Red Tent" (2014), starring Minnie Driver, Morena Baccarin, Rebecca Ferguson, Iain Glen, Will Tudor and Debra Winger, is based on Anita Diamant's bestselling novel. The re-imagined story of the 12 tribes of Israel is told through the eyes of Jacob's only daughter, Dinah. Premiered as a two-night special event on the Lifetime network Dec. 7 and Dec. 8. From Sony.

Check out other March 10-16 DVD releases and reviews at OnVideo.