By Chris Kavan - 02/01/15 at 10:49 PM CT
For the third weekend in a row Clint Eastwood's American Sniper took the top spot at the box office. Once again, the newcomers failed to generate much enthusiasm but thanks to the sheer power of American Sniper the overall box office is looking at a nice 20% gain over last year and is set to tie the record set in 2012 for the best Super Bowl weekend on record. But while one standout film is good for a single studio, it's taking away a lot of thunder, though we'll see if some bigger films can finally muster a challenge in the next few weekends.

1) AMERICAN SNIPER



American Sniper can add yet another record to its series of accomplishments. With a $31.85 first place showing, it topped Hannah Montana/Miley Cyrus: Best of Both Worlds Concert Tour (thank God!) at $31.1 million to become the highest-grossing Super Bowl weekend film of all time. The total of the film now stands at $248.9 million and is rapidly closing in on The Matrix Reloaded ($281.57 million) as the highest-grossing R-rated film of all time. The momentum is downshifting a bit - the film was off over 50% compared to last weekend - though one does have to take into account the massive television audience for the Super Bowl. Still - it still has a very good chance of catching Mocking Jay Part 1 to become the highest-grossing film of 2014 - though it may have to fight a little harder to reach that mark (it's currently in sixth place and rising). The competition is only going to get tougher these next few weekends.
2)
PADDINGTON

The family-friendly title dipped over 30% in its third weekend out, but jumped a spot from 3rd to 2nd place with a $8.5 million total. Thus far the Peruvian bear and co. had earned a respectable $50.5 million and is still looking at a total of around $70 million. Even though it faces direct competition from Spongebob, this should still be a money-maker in the end.
3)
PROJECT ALMANAC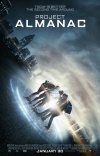 The teen-centric found-footage time travel flick could only muster a disappointing $8.5 million - essentially tying Paddington (we'll see who comes out on top when the final numbers are tallied on Monday). The delayed project would have benefited form the good will Chronicle brought in, but the whole found footage thing has ran its course for the most part, as evidence by the tepid response from audiences. It was well below most Super Bowl weekend openings (including Chronicle, Woman in Black and Warm Bodies) all of which had $20+ openings. As it stands, the audience was 55% male and 63% under 25. They awarded it a likewise lukewarm "B" Cinemascore, which suggests word-of-mouth isn't going to help it out much. Expect this to earn right around $25 million.
4)
BLACK OR WHITE

The Kevin Costner/Octavia Spencer family drama opened in 4th with $6.45 million. That is a step down from Kostner's Draft Day ($9.4 million) and is in line with previous Super Bowl disappointments Big Miracle ($7.8 million) and Labor Day ($5.18 million). The audience was 64% female and 78% over 25. They awarded it a decent "A-" Cinemascore, but it's going to get lost in the crowd, even with an adult audience behind it, and will likely wind up with less than $20 million by the time it ends its run.
5)
THE BOY NEXT DOOR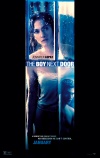 The sultry Jennifer Lopez thriller dipped just over 59% in its second weeking, dropping from second to fifth place with $6.1 million. The film has already more than proven a hit, given its modest $4 million budget, and with nearly $25 million in the bank, the film is likely to earn around $35 - $40 million by the time it exits theaters.
Outside the top five: The only other wide release was the delayed thriller The Loft, which was a non-factor with just a $2.87 million opening (10th place). With nearly zero marketing behind it (despite a decent cast), it's looking a total of under $7 million.
The J.C. Chandor crime drama A Most Violent Year expanded to over 800 theaters and jumped 303% in the process (from 26th to 13th place), earning $1.7 million. This is in line with the Oscar Isaac film Inside Llewyn Davis, which took in $1.8 million when it expanded. The film has earned $3.17 thus far and should become Chandor's top-grossing film, eventually topping both Margin Call ($5.35 million) and All Is Lost ($6.26 million).
Next week sees the release of the Wachowski siblings (again delayed) Jupiter Ascending, the (as well delayed) release of the action film Seventh Son and the animated The SpongeBob Movie: Sponge Out of Water. It's going to be a bit tougher, but we'll see if American Sniper can pull off one last victory.
Comments