By Chris Kavan - 01/15/15 at 06:42 AM CT
Taken 3 easily dominated the box office and with final numbers rolling in, it was the third-biggest January opening on record. It's going to have plenty of competition this weekend as three movies open wide and an Oscar hopeful expands nationwide itself. Last week also was down compared to 2014 - so we'll see if the power in numbers will help lift things back into the black for the year. The movies opening up include an action/thriller about hacking, a family-friendly tale about a loveable bear, a comedy about a the best fake best man and the true story about America's most deadly sniper. If you're in the mood for something, chances are something will tickle your fancy.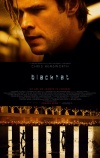 BLACKHAT
First up is Chris Hemsworth playing the world's hunkiest hacker in the aptly-tittled Blackhat. Now, one may brush this off as just another standard action film - and nothing I've seen in the trailers really makes it stand out - but it has one big thing going for it: it's a very timely film. Think about - hacking is the next battlefield - just look at what happened to Sony - I really do believe the next big threat is going to come from hacking. In Blackhat, the terrorist (who has no agenda other than causing anarchy, it seems) targets nuclear power plants. Sure, it takes things to a ludicrous level, I'm sure, but, man, it gives one pause to think what kind of horror could be wrought by someone with the skills and money or determination for their cause. While cyber-terror is certainly a timely subject, that doesn't mean Blackhat is going to breakout - that being said, it looks like a solid choice, but is likely to open only to average numbers.

AMERICAN SNIPER
After scoring some amazing numbers in limited release ($3.3 million so far from literally a handful of theaters), Clint Eastwood's latest, American Sniper, based on the life of America's deadliest sniper, Chris Kyle, some are saying this could be the biggest opening of Eastwood's directorial career. It certainly has the elements - drama, emotion and patriotism (even if it shows the darker side of war). Much like Hurt Locker, this is not your usual action-packed war film. This takes its time and gets down into a deeper level. Bradley Cooper has proved to me in the past he's a fine actor - and this looks like yet another golden star for him. He's joined by Sienna Miller, Luke Grimes, Kyle Gallner and Keir O'Donnell amongst others. Much like Unbroken, some have knocked the "true story" aspects of American Sniper and drawing the ire of some of the more radical left-wing anti-gun advocates, but it has drawn the approval of Kyle's widow, Taya Kyle - and that's about as good of an endorsement as you could get. This has the potential to open huge - we'll see how it stands.

PADDINGTON
Going in a completely opposite direction, we have Paddington - the story about a young Peruvian bear with a fondness for marmalade who finds himself in London with a sweet family just hoping to find a little love. This is a classic character, but one has to wonder how it will resonate with today's audience. The trailers make things look funny and sweet - but, I have to say, it also looks a little boring. It's also known for replacing the voice of Paddington - originally going to Colin Firth but being replaced by Ben Whishaw - for aesthetic reasons (apparently Firth just sounded too old to voice the young bear) but it set things back (Paddington originally had a 2014 release date). The supporting cast looks good including Nicole Kidman as the villainous Millicent, along with Hugh Bonneville, Sally Hawkins, Julie Walters, Jim Broadbent, Peter Capaldi, Imelda Staunton and Michael Gambon. The talent alone makes this worth watching in my eyes, but I just think it's going to find it tough courting a big American audience - but it should go better on the global scale. The biggest thing it has going for it is that is has the corner on the family audience - we'll see if it make a difference.

THE WEDDING RINGER
That brings us to the Kevin Hart, Josh Gad comedy Wedding Ringers. Josh Gad plays a groom to be (to the lovely Kaley Cuoco-Sweeting) but he has a problem - he doesn't have anyone he knows well enough to be his best man. Enter Jimmy Callahan aka Bic (Hart) a best man for hire. And, of course, nothing quite goes as planned as the two men try to pull off this con. Once again, the supporting cast looks impressive: Alan Ritchson, Cloris Leachman, Jorge Garcia, Olivia Thirlby, Mimi Rogers and Nicky Whelan are all on board for what is sure to be a wild ride. Hart's star is still riding high - and he does better in ensemble casts for sure. Still, I don't know if there is enough here to make this rise to an above-average opening - but it is the only true comedy offering out there, so, much like Paddington, it has a lock on its intended audience. We'll just see how enthused that audience is to show up.
It should be a pretty big weekend - American Sniper looks to be the film with the biggest chance for a huge opening, but you can't really discount any of the other films. One thing is for certain, I think the weekend looks to be bigger than last year, but we'll find out for sure come Sunday.
Comments