By Chris Kavan - 01/14/15 at 03:01 PM CT
While regular columnist Harley Lond continues to send his apologies, I will once again step in for the new home video releases this week. You'll find plenty to get excited about this week - one of my favorite films of the year gets a release, You also have Liam Neeson stopping more bad guys, an unconventional love story, a stylish thriller, a "what-if" story about Elvis (and a WTF story as well) and a biopic of one of the most famous guitarists of all time... featuring none of his music. Yes a mixed bag - but there is plenty to be happy about as well.

THIS WEEK'S THEATRICAL RELEASES:

No doubt the top pick of the week is David Fincher's riveting mystery/thriller Gone Girl
based on the best-selling novel by Gillian Flynn. One of my picks as the best of the year (that I've seen so far), it stars Ben Affleck and Rosamund Pike as a seemingly loving couple but with some deep-seated issues that come to light when she goes missing and he shortly becomes the primes suspect. The film has a lot of twists - as well as an excellent supporting cast: Neil Patrick Harris, Carrie Coon, Kim Dickens, Patrick Fugit, Missi Pyle (as a spot-on depiction of Nancy Grace) and - to my surprise, an excellent turn from Tyler Perry. All in all, it exceeded my expectations - yes, it's plenty dark, but, man, does it also pack one hell of a punch.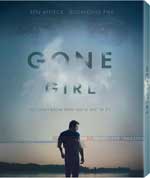 A Walk Among the Tombstones
You can always count on Liam Neeson to provide some much needed action. And while Tombstones may be no Taken - it still looks like the Neeson we've come to know and love in the past few years. Granted, he's kind of fallen into the same trap as Jason Statham, but if you're in the mood for action, this is the best bet for the week.

Love is Strange
There was a lot of hullabaloo thrown about when this got slapped with an R rating - many felt because it just happens to be a love story focused on two men (played by Jon Lithgow and Alfred Molina) - but it's more likely due to language. Anyway, the two married men are forced to separate and live apart while searching for new housing when one of them loses his job. It also stars Marisa Tomei, Charlie Tahan, Cheyenne Jackson, Manny Perez and John Cullum. This is probably well outside the mainstream for some, but I bet the acting is superb.

The Two Faces of January
Another somewhat under-the-radar thriller, the film follows a con artist (Viggo Mortensen) and his wife (Kirsten Dunst) who visit Greece and meet a small-time scam artist (Oscar Isaac) who becomes infatuated with her before getting in over his head when a dead body turns up. It sounds like and interesting tale - and is from the same author who gave us The Talented Mr. Ripley - and I bet it's good for a night in.


THE BEST OF THE REST:
So, what happens when you have a biopic of one of the most-recognized and talented musicians of the 1960s, but can't get the rights to any of his music? You wind up with
Jimi: All is By My Side
. Starring André Benjamin as the titular hero, instead of focusing on his music, it focuses on his early life - leading up to the point just before his music career took off. It was mainly due to conflict with the estate of Hendrix that the music was denied, and thus we are left with a somewhat uneven result. Supporting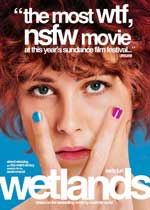 cast includes Hayley Atwell, Imogen Poots, Burn Gorman and Ruth Negga. Jason Reitman has given us some fine films - Juno, Up in the Air and Thank You for Smoking - but his more recent efforts have been forgettable for the most part. And
Men, Women & Children
is no exception. Despite having an impressive cast - including Jennifer Garner, Emma Thompson, Ansel Elgort, Adam Sandler, Rosemarie DeWitt, Judy Greer, Dean Norris, and Kaitlyn Dever - this was one of the big disappointments of the year box-office-wise. The story concerns parents and their children trying to navigate life in the digital age where social networks and Snapchat rule the day. It sounds timely, but apparently just didn't connect with audiences. For those who prefer to have their buttons pressed, you have
Wetlands
aka Feuchtgebiete - a German film nominated for the Grand Jury Prize at the Sundance Film Festival that follows 18-year-old Helen Memel (Carla Juri) - the film pushes the boundaries of film. Let's just say the main character rebels against her manic clean mother by become as unhygienic as possible and that body fluids play an important part in the movie. Certainly not for all (or even many) tastes, yet whether you feel revulsion or even find a certain beauty - this is the kind of original film that makes you realize there is plenty out there beyond your typical blockbuster
ONLY FOR THE BRAVE:
Remember Elvis? Who doesn't! He's still The King - and lives on in our memories. Now, stay with me here, Elvis had a twin that died in birth - now imagine that twin had lived and that they were actually separated at birth Elvis is still Elvis but his brother is raised by a reverend and his wife to become a preacher - only he starts music career of his own. OMG! If you can't imagine that alternate history, now you can with
The Identical
. Granted the names have been changed but this thinly veiled attempt to rewrite history stars Blake Rayne as the twins, along with Ray Liotta, Ashley Judd, Seth Green (stick to Robot Chicken, please), Joe Pantoliano, Brian Geraghty and Amanda Crew. This movie looks so beyond bizarre - the the religious angled just turns me off even more - at least with a film like God's Not Dead you know exactly what you're getting into - this just looks, well, pretty bad by comparison. Audiences didn't know what to make of it, either, as it grossed just $2.8 million total - and opened on the slowest overall weekend in six years.
Next week we should finally be able to welcome Harley Long back and hopefully this second filler episode was worth it.
Comments