By Chris Kavan - 01/06/15 at 07:11 AM CT
Regular columnist Harley Lond sends his apologies, but due personal issues he is unable to preview this week's column. Thus I will step in for this week, wishing Harley the best, who should be back next week with the regular column. As it is, this week certainly provides a lot more to get excited about than the previous few weeks which, due to the holidays, looked rather weak on the new releases side of things. There's a lot of variety - from Oscar contenders to thrillers to horror - and things should only heat up from here (hopefully literally as well - I hate subzero temperatures).

THIS WEEK'S THEATRICAL RELEASES:

The best bet for this week has to be Richard Linklater's Boyhood
. The films, which was 12 years in the making, follows the life of Mason (Ellar Coltrane) from ages 5 to 18 and co-stars Patricia Arquette and Patricia Arquette. Just the fact this film got made - as it follows the actual life of Coltrane as he grows - is a testament unto itself. Everyone stuck with it - actors, crew - and it looks like this bet paid off as Boyhood has gotten superb reviews and its awards chances are excellent going in to Oscar season.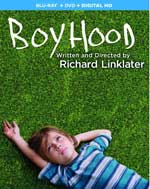 No Good Deed
While on he surface this appears to be a standard home intrusion thriller, it manages to stand out thanks to casting the excellent Idris Elba and Taraji P. Henson - both who have proven in the past they have the acting chops to elevate something like a rote thriller into acceptable territory. While this one might miss out on the awards, it looks like a good way to spend a night.

Get On Up
Chadwick Boseman previously had an outstanding turn in the Jackie Robinson biopic 42, here he takes on another larger-than-life persona James Brown. The supporting cast here looks excellent as well - Viola Davis, Lennie James, Dan Aykroyd, Craig Robinson, Octavia Spencer and Jill Scott as lend their talents. It may not have had the same impact as Ray or Walk the Line, but I have to think with the people involved, this is still going to be one to watch.

The Guest
If you would rather have some straight-up action, Adam Wingard has you covered with The Guest. After the death of their son in action, a fellow solider shows up claiming he was his friend but death seems to follow him. I'm sure this follows a pretty standard route - and, really, the cast is made up of mostly relative unknowns (Ethan Embry and Lance Reddick show up), so this is one that lives and dies based on the action. Probably good enough when nothing better presents itself.


THE BEST OF THE REST:
If you want to see former Harry Potter star Daniel Radcliffe in something quite a bit different than the boy wizard series, check out Alexandre Aja
Horns
. Based on the (most excellent) novel by Joe Hill (son of legendary horror author Stephen King), the film follows Ig Perrish - a man dealing with the death of his girlfriend and some new-sprouted horns from his head - along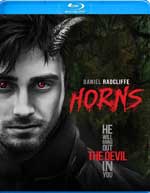 with the ability to get the truth out of anybody. Juno Temple co-stars as the (dead) girlfriend along with Max Minghella, Joe Anderson, Kelli Garner, James Remar and Heather Graham. It's one I'm looking forward to, even if it will be hard to match the book. Miles Teller has been getting a lot of attention for Whiplash, but if you can't wait for that excellent film, check out the under-the-radar romantic comedy
Two Night Stand
. Co-starring Analeigh Tipton, it follows a duo who meet online hoping for a quick one-night stand only to have their arrangement extended by the arrival of a blizzard. It looks too sweet for my taste - but Teller has proven he can act, so maybe he can make a romantic comedy work too. If you're looking for something a bit more cerebral, check out the documentary
Dinosaur 13
. The film follows the discovery of one of the greatest dinosaur discoveries - the most complete T. Rex skeleton ever recovered. But the team of Paleontologist Peter Larson and his Black Hills Institute of Geological Research soon find themselves up against a 10-year struggle to claim the find - with everyone from the U.S. government, powerful museums, Native American tribes and rival paleontologists trying to claim it for their own. You wouldn't think a documentary about some old bones would be riveting - but you'd be wrong.
ONLY FOR THE BRAVE:
Now, I know Nicolas Cage has had his ups and downs in the world of cinema, but I dare you to find anyone who can defend
Left Behind
. One of the worst-reviewed movies of the year, based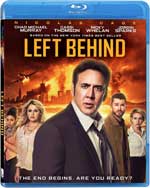 on the novel by Tim LaHaye, it essentially follows a group of people on Earth following the rapture. Hell on Earth? It's probably having to sit through multiple viewings of this cheesy, Z-grade "thriller". But, hey, if terrible movies are your cup of tea - welcome to your next cult classic. Another film based on a novel, we finally get
Atlas Shrugged Part III: Who is John Galt?
- after absolutely no one demanded it. When you have to raise money via kickstarter to finish your "dream" (especially when it's a major Hollywood movie), maybe it's time to move on. It's not like the first two films did gangbusters or anything. Pretty much all of the original cast (wisely) moved on - and the replacements they found aren't exactly Hollywood A-listers here. I would watch Left Behind before this - and that's saying something.
Next week we'll return with our regularly-scheduled update - hopefully this effort can tide you over until then.
Comments