New in Theaters December 12: Exodus: Gods and Kings, Top Five
By Chris Kavan - 12/11/14 at 06:56 AM CT
Even with The Hunger Games: Mockingjay Part 1 doing its part, it has been a couple of depressing-looking weekends at the box office following the Thanksgiving onslaught. Luckily, it looks like Hollywood is ready with a counter-punch this time. We have one big-budget blockbuster and an urban comedy with the hottest actors around. Both should appeal to their core audiences and we should finally have another up weekend after dealing with a bit of a winter lull.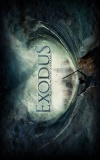 EXODUS: GODS AND KINGS Earlier this year we had another biblical epic, Noah, that did so-so business. But where Noah was directed by the rather artistic-minded (and, let's face it, kind of left-field) Darren Aronofsky, Exodus: Gods and Kings is being directed by Ridley Scott. Scott's track record is spotty - sure, he has Blade Runner, Alien and Gladiator, but Prometheus was a letdown and he's had questionable results like Kingdom of Heave and Robin Hood. A lot of fuss has also been made of the whitening of the cast - Christian Bale, Joel Edgerton, Aaron Paul, Sigourney Weaver and John Turturro are among the rather large and impressive cast - though none of them exactly scream "Egyptian" to me. Still, skin color aside, it does look like a very promising assembly of actors that has come on board. Most of the previews make this look like the biblical epic with shades of The Ten Commandments (though with flashy CGI and probably less focus on religion as a whole). It's a good time for a release - right around Christmas - but even with the prime positioning and superb case, I have a feeling it's going to bet buried with The Hobbit on the way. While it looks sharp, it also doesn't look like it offers up much more than better effects set against a story that has been told before. We'll see if that and the cast is enough to drive this to some big opening numbers.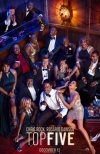 TOP FIVE While Exodus will provide the blockbuster status, Top Five is going to provide all the laugh. Chris Rock wrote, directed and stars in this all-star comedy. Kanye West and Jay-Z helped produce this as well. And what about that cast? Red-hot Kevin Hart is on board, along with the likes of Rock's friend Adam Sandler, Rosario Dawson, Gabrielle Union, Whoopi Goldberg, Jerry Seinfeld, Tracy Morgan, Cedric the Entertainer, J.B. Smoove and Greta Lee. Now that is some outstanding casting right there. The story concerns a comedian looking to go for a more dramatic turn when his reality-star wife throws a wrench in his plans by deciding to broadcast their wedding on TV. This is one of those movies where everything that can go wrong, does go wrong. If films by Tyler Perry can do well, and ensemble casts like Best Man Holiday can do well and anything Kevin Hart is involved in can do well - this should easily provide a box office shot-in-the-arm. I don't know if it can match the blockbuster prowess of Exodus, but with comedy lacking a bit lately, it will have no trouble finding an audience and we'll see just how high it can rise.


Following a couple slow weeks, I think we're going to pick things up heading into the final weekends of the year. I think even if the year ends on a high note (which it should) the year is probably going to wind up behind 2013 overall. Still, the box office should show signs of life once again - I'll be back Sunday with the final numbers.