New on DVD and Blu-ray Week of November 18-24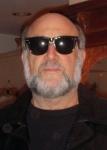 By Harley Lond - 11/18/14 at 01:55 AM CT
THIS WEEK'S THEATRICAL RELEASES:

"22 Jump Street": Here's a thoroughly silly movie that made close to $200 million at the box office, out-performing the first in the franchise, 2012's "21 Jump Street," which took in $138 million, making it a rarity among sequels (which typically don't outperform their prequels). Jonah Hill and Channing Tatum return (as do directors Phil Lord and Christopher Miller) to further the adventures of undercover cops Schmidt and Jenko, this time sent by their Captain (an overly foul-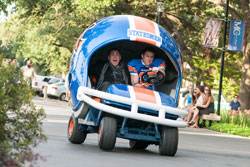 mouthed Ice Cube) to enroll in a local college and break up a dope ring. The only dopes, of course, are Schmidt and Jenko, who blithely go their merry way through one predicament after another with inane dialogue and embarrassingly stupid skits. It's sophomoric and moronic but, hey, dope pays well -- just ask Hill and Tatum's accountants. The only saving grace for 22 Jump Street

: the great end credits that feature "teasers" for the next films in the series: "23 Jump Street: Medical School," "26 Jump Street: Art School," "28 Jump Street: Veterinary School," "29 Jump Street: Sunday School," "38 Jump Street: Dance Academy," "40 Jump Street: Retirement Home" leading up to "2121 Jump Street."

Also due this week: "The Wind Rises
," Hayao Miyazaki's latest animation feature; "Sin City 2: A Dame to Kill For
," the second in Frank Miller's graphic-novel-turned-big-screen thriller series; "Into the Storm
," a spectacular special effects opus big on destruction but short on characterization; the teen romantic drama "If I Stay
," starring Chloe Grace Moretz as a young woman caught between life and death; and "And So It Goes
," a very off-putting comedy starring Michael Douglas as a curmudgeonly real estate agent who's reformed by an abandoned 9-year-old and his next-door neighbor (Diane Keaton).


THIS WEEK'S HIGHLIGHTS:

Opposites attract with magnetic force in "It Happened One Night
" (1934), the romantic road-trip delight from Frank Capra about a spoiled runaway socialite (Claudette Colbert) and a roguish man-of-the-people reporter (Clark Gable) who is determined to get the scoop on her scandalous disappearance. The first film to accomplish the very rare feat of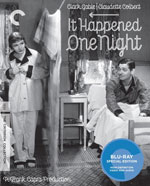 sweeping all five major Oscar categories (best picture, best actor, best actress, best director, and best screenplay), "It Happened One Night" is among the most gracefully constructed and edited films of the early sound era, packed with clever situations and gags that have entered the Hollywood comedy pantheon. Featuring two actors at the top of their game, sparking with a chemistry that has never been bettered, this is the birth of the American screwball comedy. In a new 4K digital restoration, with uncompressed monaural soundtrack on the Blu-ray. From The Criterion Collection ... For Hayao Miyazaki fans, Disney and Studio Ghibli have released two of the master's best outings on Blu-ray: "Kiki's Delivery Service
" (1989), presented in Japanese and English, with an English dub voice cast that includes Kirsten Dunst, Phil Hartman, Janeane Garofalo, Matthew Lawrence, Debbie Reynolds ... and "Princess Mononoke
"(1997).


BUZZIN' THE 'B'S:
"Ragnarok
" (2013 -- Norway) is a well-pace, well-acted straight-ahead thriller that relies on atmosphere and anticipation to create and sustain its chills. An archaeologist fascinated by a Viking ship found at the Oseberg burial mound believes that a runic inscription on the ship, which translates to "man knows little," holds the key to understanding the Norse myth of Ragnarok: the day when heaven and earth are destroyed. After finding similar inscriptions on a stone in Northern
Norway, the archaeologist, along with his kids and a colleague, begin an expedition to uncover the secret -- which turns out to be of monstrous proportions. Stars Pal Sverre Hagen, Nicolai Cleve Broch, Bjorn Sundquist. On DVD, Blu-ray Disc from Magnolia Home Entertainment's Magnet Label ... When the newly adopted daughter of American couple Steven (Ryan Phillippe) and Shannon (Rachelle Lefevre) goes missing while the family is abroad, they quickly discover that all is not what it seems with the adoption agency -- and find themselves in a fight for their lives when they encounter Benjamin (John Cusack) and Reigert (Jacki Weaver), the culprits behind a high-stakes human-trafficking ring in "Reclaim
" (2014), on DVD, Blu-ray Disc from Lionsgate ... To save Hong Kong from an fiery disaster, a team of dedicated firefighters battle an out-of-control blaze that threatens to plunge the city into catastrophic darkness in "As the Light Goes Out
" (2014 -- Hong Kong), starring Nicholas Tse, Shawn Yue, Simon Yam, Andy On. On DVD, Blu-ray Disc from Well Go USA ... In "Housebound
" (2014), starring Morgana O'Reilly, Rima Te Wiata and Glen-Paul Waru, Kylie Bucknell is forced to return to the house she grew up in when the court places her on home detention, and her punishment is made all the more unbearable by the fact she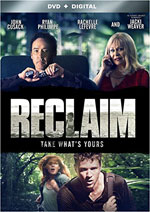 has to live there with her mother Miriam ­ a well-intentioned blabbermouth who's convinced that the house is haunted. But when she too becomes privy to unsettling whispers and strange bumps in the night, she begins to wonder if she's inherited her mother's overactive imagination, or if the house is in fact possessed by a hostile spirit. On DVD, Blu-ray Disc from XLrator Media ... "Astral City
" (2010 -- Brazil), based on the best-selling book by medium Chico Xavier, tells the story of Andre Luiz, a successful doctor who experiences an enlightening spiritual awakening after his death. When he wakes up in the spiritual world, he embarks on a new journey of self-discovery and transformation, from his first days in a dimension of pain and suffering, until when he is rescued and taken to the spiritual Astral City. Features an amazing score by composer Philip Glass. On Blu-ray Disc from Strand Releasing ... MVD Entertainment is pumping out the horror this week, with six titles: In "The Thing on the Door Step
" (2014), starring David Bunce, Susan Cicarelli-Caputo, Mary Jane Hansen, Daniel Upton's relationship with his friend Edward Derby is abruptly changed after Edward becomes romantically involved with an enigmatic hypnotist. Based on the story by H.P. Lovecraft. (Leomark Studios/MVD Entertainment) ... When a brilliant medical researcher in his prime is stricken with cancer, he develops a potential yet unconventional cure for his illness that he uses on himself as a human guinea pig, yielding unspeakable results whose terrifying transformation drives him to madness and wreaks bloody havoc on those closest to him in "Skinless
" (2013), starring Brandon Salkil, Allison Fitzgerald,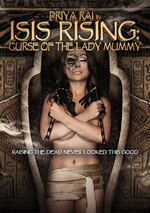 Erin R. Ryan, Dave Parker. (Whacked Movies/MVD Entertainment) ... In "Isis Rising: Curse of the Lady Mummy
" (2013), starring Priya Rai, James Bartholet, Seth Gandrud and Randy Oppenheimer, six college students take their last course in archeology in anticipation of graduation. Their last assignment is to uncover and document the museum's new acquisitions, but during the night they unwittingly awaken the ancient spirit of the mummy Isis, and her wrath is unleashed. As students start to disappear one by one, they must band together to stop Isis from raising her dead lover Osiris and his evil army of the dead to exact their revenge upon the world. (Tomcat Releasing/MVD Entertainment) ... In "Rise of the Black Bat
" (2012), District Attorney Tony Quinn has the scales of justice stacked against him in a city where crime rules supreme. When a crime boss has Tony blinded by acid, he's given the ability to see in the dark like a bat and, under the guise of the Black Bat, he attempts to make sure that the scales of justice are once again balanced. Stars Jody Haucke, Dixie Collins, Leo Frost, Richard Groen. (Tomcat Releasing/MVD Entertainment) ... "The Killer Four Pack" features four blood-soaked horror films: "The Day of the Dead," "Jezebeth," "Carnage: The Legend of Quiltface" and "Hellweek Grindhouse Edition." $11.95 (SGL Entertainment/MVD Entertainment) ... Scream Factory/Shout! Factory has three restored horror flicks on offer this week: the Blu-ray debut of "The Dark Half
" (1993), starring Timothy Hutton, Amy Madigan, Michael Rooker and Julie Harris, in which a writer's fictional alter-ego wants to take over his life ... at any price. From the Stephen King
novel ... the Blu-ray debut of "Monkey Shines
" (1988), starring Jason Beghe, Janine Turner, John Pankow, Stanley Tucci, Kate McNeil and Joyce Van Patten, in which a quadriplegic man has a trained monkey help him with his paralysis, until the little monkey begins to develop feelings, and rage, against its new master ... and the sequel "Pumpkinhead II: Blood Wings
" (1993), starring Amy Dolenz, Andrew Robinson, Soleil Moon Frye, Hill Harper, J. Trevor Edmond, Linnea Quigley and Kane Hodder. When five teenagers unwittingly resurrect a demon, nobody is safe from the creature's bloody rampage. But this monster is different -- inside its demonic frame dwells the soul of a boy murdered years ago. Can the evil creature be killed without destroying the innocent boy trapped within? ... and, lastly, the folks at Vinegar Syndrome are wishing you a "Christmas Evil
" (1980): A psycho in a Santa suit gets to decide who's been naughty and who's been nice. Stars Brandon Maggart, Dianne Hull, Jeffrey DeMunne. The Blu-ray/DVD Combo features a new 4K restoration from 35mm elements.


ON THE INDIE FRONT:

In "Not Another Celebrity Movie" (2013), a parody on "Oceans 11" with a celebrity look-alike cast, bad boy Charlie Sheen hires Brad Pitt, George Clooney and eight other celebrities to lead a heist to kidnap Justin Bieber during a concert in Las Vegas. Sheen is down on his luck, living with pornstars ever since his relationship fell apart with Paris Hilton and he was replaced on his network series, losing the role to Ashton Kutcher. When Johnny Depp brings him a new drug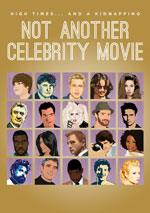 to try out, Charlie gives it a whirl. Instead of finding stoner happiness, Sheen is suddenly obsessed with Bieber, who he has just seen on TV, thinking Bieber is his illegitimate son. Sheen tries to reach out to the Beebs, but Bieber's manager Usher gets a restraining order. Sheen then finds out about Bieber's upcoming concert at the Riviera Hotel and Casino in Las Vegas, and things get complicated when he realize Hilton is dating Usher and the Beiber is not actually performing on stage but inside the casino vault with an hologram displaying his every move on stage. Sheen turns to "Oceans 11" heroes Brad Pitt and George Clooney and along with their help, hires a team including Lady Gaga, Robert De Niro, Tom Cruise, Mark Zuckerberg, Angelina Jolie, Kanye West and finally Donald Trump, to pull off an elaborate heist to kidnap Bieber. From First Napoleon Productions/A Plus Entertainment ... In "Twink" (2014), a former Twink Star of the gay porn circuit was once top of his game, but a bad drug addiction and sex attack caused him to descend into his own nightmare of addiction, suicidal ideation and mental health issues. From Live Wire/MVD Entertainment ... After meeting in a chat room, 22-year-old Fede arrives at a downtown building to have an intimate encounter with a sexy gay couple almost twice his age in "The Third One" (2014 -- Argentina), starring Emiliano Dionisi, Carlos Echevarria, Nicolas Armengol. From TLA Releasing.


FOR THE FAMILY:

In "Power Rangers Megaforce: Robo Knight Before Christmas" (2014), Robo Knight learns the true meaning of the holiday season from a group of children when he is mistaken for a donated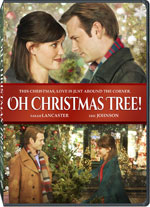 Christmas toy and is later shipped off in a charity crate to a far-away foreign land. $14.98 from Lionsgate ... In "Northpole" (2014), starring Tiffani Theissen, Josh Hopkins, Bailee Madison and Max Charles, the Northpole, the magical home to Santa and Mrs. Claus, has grown into a huge city powered by the magic of holiday happiness around the world. Yet as people everywhere get too busy to enjoy festive time together, the city is in trouble and can only be saved by a young boy, his charming teacher, a mysterious elf-like girl and a gospel singer. From ARC Entertainment ... In "Oh Christmas Tree" (2013), starring Sarah Lancaster, Eric Johnson, a driven career woman who has no time for Christmas loses her job and is forced to work in Manhattan in her family's business selling Christmas Trees. With her world turned upside down, she's forced back into the Spirit of Christmas and soon starts to find the true meaning of the holidays. From Monarch Home Entertainment.


SPECIAL INTEREST:

In "Freeload" (2014), director Daniel Skaggs spent a year and a half documenting young people riding America's freight trains in the 21st century. Just as the original hobos of the early 20th century were scorned by mainstream society, so too are today's train riders -- the young who seek adventure and answers on America's freight trains. From MVD Visual ... In January 1961, a new generation in the guise of John F. Kennedy moved into the White House. All of a sudden politics were youthful, dynamic and sexy. During the brief period in which he was in office, the first pop star of politics accompanied America through the darkest days of the Cold War. At the same time, his signal to embark in new directions was eagerly welcomed by younger generations all around the world. Later on, Jackie Kennedy was to compare his presidency with Camelot – the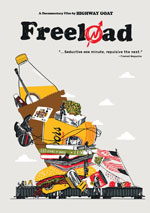 legendary court of King Arthur. Yet, there were also dark sides to this popular president's life. Kennedy had countless affairs. And behind the brilliant politician was a very sick man who needed to take up to 12 medicines a day. The documentary "JFK: The Private President" (2013) features reminiscences by Robert Kennedy Jr. and Matthew Maxwell Kennedy, the sons of Robert Kennedy as well as JFK's friend Harry Belafonte, his closest adviser Ted Sorensen, and Sergei Nikitich Khrushchev, the son of the former Russian leader. Rare footage from the private archives of the Kennedys in HD provide an intimate view of the life of the legendary First Family. From First Run Features ... Batman may be a fictional character, but he has proven to be a genuine inspiration to millions of people facing disease, disability or hardship, as revealed in the documentary "Legends of the Knight" (2013) that weaves together the uplifting true stories of individuals who have embraced their inner superhero, overcome devastating obstacles, and unselfishly given to their communities because of their love for the Caped Crusader. From Virgil Films ... Why are there so many Jewish comedians? The documentary "When Comedy Went to School

" (2013) answers this question with an entertaining portrait of this country's greatest generation of comics -- the generation that includes the likes of Jerry Lewis, Sid Caesar, Jackie Mason, Mort Sahl and Jerry Stiller, all of whom make appearances in the film, sharing hilarious and personal experiences. The answer is also found in upstate New York's Catskill Mountains, aka the Borscht Belt, where Jewish immigrants transformed lush farmland into the 20th century's largest resort complex. Those Catskill hotels and bungalow colonies provided the setting for a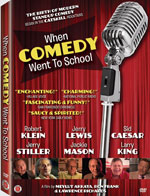 remarkable group of young Jewish-American comedians to hone their craft and become worldwide legends. From First Run Features ... "Alive Inside: A Story of Music and Memory " (2014) is the Sundance award-winning documentary that is a joyous cinematic exploration of music's capacity to reawaken our souls and uncover the deepest parts of our humanity. Director Michael Rossato-Bennett chronicles the astonishing experiences of individuals around the country who have been revitalized through the simple experience of listening to music. The film follows social worker Dan Cohen, founder of the nonprofit organization Music and Memory, as he fights against a broken healthcare system to demonstrate music's ability to combat memory loss and restore a deep sense of self to those suffering from it. Rossato-Bennett visits family members who have witnessed the miraculous effects of personalized music on their loved ones, and offers illuminating interviews with experts including renowned neurologist and best-selling author Oliver Sacks ("Musicophilia: Tales of Music and the Brain"; "The Man Who Mistook His Wife for a Hat") and musician Bobby McFerrin ("Don't Worry, Be Happy"), among others. On DVD, Blu-ray Disc from City Drive Films ... "Women of the Bible " (2014) is an anthology of seven complete History documentaries chronicling the lives of the most iconic female biblical figures. Includes Mary of Nazareth, Queen Esther, Sheba, Delilah, more. Two-disc DVD, $14.98 from Lionsgate.


FROM TV TO DVD:

"Breaking Amish: Season 2" (2014) is a two-disc set with 10 episodes of TLC's series about a group of young Amish and Mennonites who risk it all to experience life outside of their simple farm community. Season 2 follows the group to Florida as they reunite in hopes of making a fresh start after discovering a world more shocking and difficult than they had ever expected. After wave after wave of culture shock, unforeseen challenges, and unexpected discoveries make their new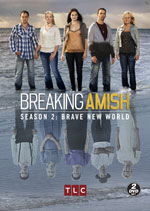 life anything but easy -- and with their old life haunting them wherever they go -- they wonder if they'll ever be able to create the lives they've always dreamed of. $29.93 from Cinedigm ... "Penance" (2012 -- Japan) is a five-part miniseries based on the best-selling novel "Shokuzai" by Kanae Minato. "Penance" begins with a tragic crime from 15 years in the past: In a small town, a young elementary school girl named Emili has been abducted and killed by a stranger. Four girls who had been playing with Emili at the time are the first to discover her body -- with the abductor never being found and the crime going unsolved. Emili's distressed mother Asako condemns the four girls, all of whom claim not to remember anything about the stranger. Crazed with grief, the mother demands each school girl to find the killer, or pay the penance. Deeply affected by Asako's condemnation, the four girls become adults burdened with the curse of "penance," which eventually triggers a chain of tragic events. The latest work by Japanese cult and horror director Kiyoshi Kurosawa ("Tokyo Sonata," "Doppelganger," "Pulse," "The Cure"). On DVD, Blu-ray Disc from Doppelganger Releasing ... "Wolfblood Season 2" (2013) is a two-disc set with 13 episodes of the British teen series about a family of werewolves. $14.93 from Cinedigm.

Check out other November 18-24 DVD releases and reviews at OnVideo.