By Chris Kavan - 09/04/14 at 11:49 AM CT
Even though August tried its best, one month was not enough to turn around a disappointing summer. The month ended up becoming the first August on record to top the $1 billion mark ($1.02 million to be exact - 10% higher than 2013), on the shoulder's of the year's highest-grossing film, Guardians of the Galaxy, as well as an above-average run for Teenage Mutant Ninja Turtles. But all that goodwill that was saved up was squandered early on as the summer season, overall, was off 15% from the record 2013 run and is the lowest total since 2006 (with inflation factored in, it's the worst summer result since 1992). There are still some bright spots to look forward to... unfortunately, we have to get through September. In terms of quality films, September is the dumping ground for films of questionable quality. Movies that are not quite good enough for summer, and not quite good enough to release nearer to awards season. It doesn't tend to be a memorable month - nor one that leads to big audiences or high-grossing films. I could be wrong, but historically September is one of the most lackluster months for movies.


THE IDENTICAL
We start the month with just one film opening in wide release, and that is The Identical. If you haven't heard of it - don't worry, you're far from alone. This was a film I don't think was planning on a wide release, but thanks to a lack of anything on the schedule, Freestyle Releasing decided it may as well take a chance. Considering the success of other faith-based films this year (God's Not Dead and Heaven is for Real leading the charge) - it's probably not the worst idea for a film with a modest $12 million budget. The story concerns two identical brothers, Drexel Hemsley and Ryan - one who is given to a couple who cannot have children - Ryan Wade grows up to be an evangelist while Drexel becomes a famous rock star. The story follows their very different lives as Ryan struggles with his place in life until finding his path. The story really is a re-imagining of the life of Elvis Presley, whose own twin brother died at birth, and is an alternate history of what could have happened if he had lived (and been given away, and brought up in a religious family). The film has some recognizable names: Ray Liotta and Ashley Judd as the Wade parents, Brian Geraghty and Amanda Crew as the Hemsely parents and Seth Green and Joe Pantoliano, because why the hell not? Newcomer Blake Rayne takes on the dual role of Drexel/Ryan. This holds pretty much zero interest for me - but the Christian community has shown they will support a movie with a good message (they have also ignored others, like Moms' Night Out). We'll see which side of the fence this film falls on.
I pretty much have a feeling we're going to see Guardians yet again on top of the box office charts - and I also have a feeling this is going to be one of the slowest weekends of the year (maybe even lower than the Labor Day holiday weekend). Unless the religious folks turn out in droves, I'm pretty much going to write this off as a loss.
Comments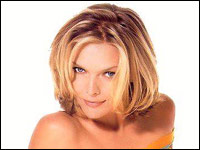 anonymous
anonymous - wrote on 09/08/14 at 08:46 PM CT
The Identical has a 4% rating on Rotten Tomatoes. I suppose the 4% are bible biters.