New on DVD and Blu-ray Week of June 3-June 9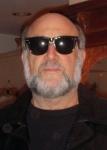 By Harley Lond - 06/03/14 at 01:32 AM CT
THIS WEEK'S THEATRICAL RELEASES:

"Lone Survivor": At the peak of the War in Afghanistan, four Navy SEALs were sent on the top-secret Operation Red Wings, a covert mission to neutralize a high-level al-Qaeda operative deep in the mountains of that country. Halfway through the mission the SEALs were discovered by the Taliban and attacked; lacking any air or ground support, the men had to fight their way to safety against overwhelming odds. In the hands of director Peter Berg their story is a straight-ahead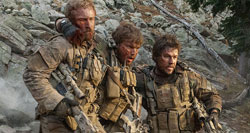 tale of heroism as well as an ode to our fighting men; it's a gorgeously choreographed, non-stop fire-fight between the good guys and the bad guys with the good guys not necessarily getting the upper hand. Whatever your thoughts on our military presence in the mid-East, this is top-notch filmmaking that keeps you entertained from beginning to end. Stars the always-likable Mark Wahlberg and Taylor Kitsch, Eric Bana, Emile Hirsch, Ben Foster, Ali Suliman, Alexander Ludwig, Yousuf Azami, Sammy Sheik. Extras include several fascinating (and heart-wrenching) featurettes on the real-life heroes of Operation Red Wings as well as a couple behind-the-scenes featurettes on the making of Lone Survivor
. From Universal.

"In the Blood
": Mixed Martial Arts star Gina Carano makes up for her lack of acting chops with a great, honest, strong screen presence; who cares if she knows "method-acting" as long as she can kick butt. In the hands of a fine director, that's exactly what she can do -- take over the screen and single-handedly fight off a small army, as she did in Steven Soderbergh's excellent "Haywire." Unfortunately for her this time around, she's at the mercy of weak direction (by John Stockwell) and a lumbering script that piles implausibility upon implausibility. Carano plays Ava, a trained fighter with a dark past whose new husband vanishes during their Caribbean honeymoon. Everyone thinks she did him in for his money, but we know better, and Ava sets out to discover what happened to him -- and to take down the men she thinks are responsible for his abduction, one by one. It's all pretty slow and silly -- but, as we said, Carano is a pleasure to watch. Co-stars Cam Gigandet, Danny Trejo, Stephen Lang, Luis Guzman, Amaury Nolasco and Treat Williams. The only extra is an equally weak behind-the-scenes featurette. From Anchor Bay/Fox.

Also due this week: "Robocop
," a weak-kneed remake of the 1987 Paul Verhoeven classic about a critically injured cop who, thanks to advanced medical science, comes back to life as an invincible part-man, part-robot police officer, starring Joel Kinnaman, Michael Keaton, Samuel L. Jackson, Abbie Cornish, Gary Oldman, Jay Baruchel, Jackie Earle Haley, Miguel Ferrer and Jennifer Ehle, from MGM/Fox; and "Son of God," a portrait of Jesus Christ, from Fox.


THIS WEEK'S HIGHLIGHTS:
"Alexander
: The Ultimate Cut" (2004) : This 10th anniversary edition of Oliver Stone's epic includes a never-before-seen cut of the film: Because the film's original 2004 theatrical release required a running time of less than three hours, within strictly defined codes for violence and sexuality, the director felt he was unable to achieve a vision that stretched beyond the boundaries of an ordinary film. Stone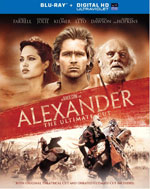 now feels that by adhering to the outline of his original script, he is finally able to bring this improved Ultimate Cut, 31 minutes longer, to home viewing audiences. The Theatrical Cut (2004) was two hours and 55 minutes. The Ultimate Cut (2014) is three hours and 26 minutes with an intermission. It is eight minutes shorter than the Final Cut (2007) version and different in structure. According to Stone, "I've tried throughout this process to achieve what I believe is the appropriate balance between the inner and outer journeys undertaken by this extraordinary man. Free from earlier constraints, I've continued to pursue this great story, and I think I have at last achieved a film that tells a story as it has never been told." Two-disc set contains the 2004 theatrical cut and the new Ultimate Cut. Stars Colin Farrell, Angelina Jolie, Val Kilmer, Anthony Hopkins, Jared Leto, Rosario Dawson, Jonathan Rhys Meyers, Christopher Plummer. Extras include the new documentary "The Real Alexander and the World He Made," Ultimate Cut commentary by Stone, Theatrical Version commentary by Stone and Robin Lane Fox, "Resurrecting Alexander," Perfect Is The Enemy of Good," "The Death of Alexander," "Vangelis Scores Alexander," "Fight Against Time: Oliver Stone's Alexander" by Sean Stone, trailers. From Warner.

"The Nutty Professor
50th Anniversary Collector's Edition" (1963) starring Jerry Lewis, Stella Stevens, Del Moore, Howard Morris, Kathleen Freeman. Jerry Lewis directed, stared in, and co-wrote (with Bill Richmond) this parody of the classic "Dr. Jekyll and Mr. Hyde" tale that was selected for the U.S. National Film Registry by the Library of Congress in 2004. The four-disc set includes film Blu-ray and DVD versions of the film along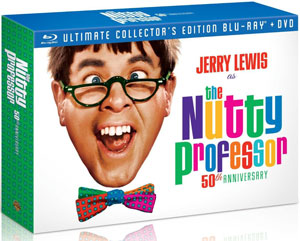 with DVDs of two other well-known Lewis comedies, "Cinderfella" and "The Errand Boy." The set was created with personal input from Lewis, who helped compile entertaining extra content. Highlights include a new featurette, "Jerry Lewis: No Apologies," an intimate look at "The King of Comedy"; a 48-page book of the film's original story boards; a 44-page book of excerpts from Lewis' cutting script with personal notes; a recreated "Being a Person" book, made up of drawings and quotes inspired/written by Lewis and drawn by his personal illustrator. (250 copies of this book were originally made and distributed to members of the cast and crew of "The Nutty Professor" after Lewis heard of general conflicts among them); a "Directors Letter" specially written by Lewis to present the new collection; and a CD collection, "Phoney Phone Calls, 1959-1972," with private prank calls secretly recorded by Lewis during those years (years before the Jerky Boys were harassing unwitting shop clerks, housewives and businessmen, Lewis perfected the art, as these recordings show. Released in 2001 on the Sin-Drome label). $54.99 from Warner.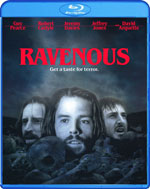 The cult classic "Ravenous
" (1999), directed by Antonia Bird and starring Guy Pearce, Robert Carlyle, Jeremy Davies, Jeffrey Jones, John Spencer, Stephen Spinella, Neal McDonough and David Arquette, makes its Blu-ray debut this week. It's a recipe for nonstop action and excitement when the inhabitants of an isolated military outpost in the 19th century in the Sierra Nevada mountains go up against a marauding band of cannibals in a deadly struggle for survival. Extras include commentary with director Antonia Bird and composer Damon Albarn, commentary with screenwriter Ted Griffin and actor Jeffrey Jones, commentary with actor Robert Carlyle, deleted scenes, new interview with actor Jeffrey Jones, theatrical trailer, TV spot, two still galleries: costume design and production design. From Scream factory/Shout! Factory.

Also on Blu-ray this week: "The Man With No Name
Trilogy Blu-ray" in a three-disc set with "A Fistful of Dollars," "For a Few Dollars More," a newly remastered "The Good, the Bad and the Ugly," and five hours of bonus feature; $39.99 from Fox.


BUZZIN' THE 'B'S:

In "Black Out
" (2012 -- Netherlands), starring Raymond Thiry, Kim van Kooten, Bas Keijzer, Renee Fokker, Edmond Classen, retired criminal Jos wakes up on the morning before his wedding next to a murdered man with no memory of the previous night or how he and the body got there. Jos soon discovers that a group of gangsters have pinned him as the lone suspect in the theft of 20 kilos of cocaine ... and he's got 24 hours to get it back, or the life of his bride will be in serious danger. On DVD, Blu-ray Disc from Doppelganger Releasing ...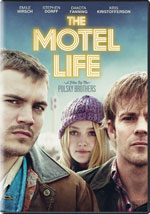 in "The Motel Life
" (2012), starring Emile Hirsch, Stephen Dorff, Dakota Fanning and Kris Kristofferson, a pair of working-class brothers flee their Reno Motel after getting involved in a fatal hit-and-run accident and cross the state line to the home of an old flame; while they seem safe from the law, one brother's instability and all-consuming guilt render their future increasingly uncertain. On DVD, Blu-ray Disc from Cinedigm ... When an eccentric and insecure young woman (Zoe Kazan) is mistaken for her identical twin after a traumatic car accident, she seizes the opportunity to leave behind her pathetic existence and assume her sister's life as "The Pretty One
" (2013) Zoe Kazan, Jake Johnson, Ron Livingston, John Carroll Lynch. As she eases into her new, independent existence, she discovers that she's capable of accomplishments she had never before had dreamed of: excelling in a career, maintaining friendships and even finding love. Co-stars Jake Johnson, Ron Livingston, John Carroll Lynch. From Sony ... In "Beyond the Trophy" (2012), starring Michael Madsen, Eric Roberts and Tommy "Tiny" Lister, two rival gangs in Los Angeles and Las Vegas are vying for control; each is led by a man with a strong obsession with power and no limit on how far he will go to claim the "prize"; meanwhile an LAPD undercover police detective goes deep into gangland to infiltrate one gang to bring down both. From ARC Entertainment.


FOREIGN:

Fortysomething Vincent is about to become a father and, at a dinner with his sister, brother-in-law and a childhood friend, he announces the name for his future son. The scandalous name ignites a discussion that brings up unpleasant matters from the past in the ribald comedy "What's in a Name?
" (2013 -- France), starring Patrick Bruel, Valerie Benguigui, Charles Berling, Guillaume de Tonquedec and Judith El Zein. From First Run Features.


FOR THE FAMILY:

In "Axel: The Biggest Little Hero" (2013 -- China), with the voices of Ed Asner, Tim Curry, Matthew Lillard and George Takei, a young boy becomes an unlikely hero when he sets out on an adventure-filled quest -- flying through magnetic valleys, escaping an evil robotic lizard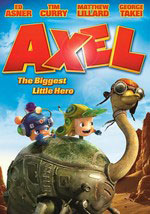 king and putting up with a brave but headstrong young Princess -- to find the legendary Bonta oasis when his village runs out of food. On DVD from ARC Entertainment ... "Slugterra: Ghoul from Beyond!" (2014) is the first feature-length Slugterra adventure, based on the hit animated television series about a boy and his crew who explore an underground world where slugs turn into powerful magical beasts and where they have to fend off the evil Dr. Blakk, who wants to "ghoul" the slugs, transforming them into feral mindless weapons. $14.97 from Shout! Factory Kids ... "The Wheels on the Bus: A Day at the Farm" (2013) blends live-action, animation and puppetry -- including the voice of Roger Daltry (The Who) as Argon the Dragon -- for a musical adventure for children ages 1-5. Four episodes have Papaya, the fun-loving monkey, and his toucan friend, Mango, learn about different farm animals plus the importance of good nutrition and how to choose healthy foods. $9.98 from Entertainment One.


SPECIAL INTEREST:
"Mirage Men
" (2014) takes a journey through the badlands and backwaters of America with Mark Pilkington and John Lundberg, based on their best selling book, as they uncover a 60-year-old story stranger than any conspiracy thriller. For more than 60 years teams within the U.S. Air Force and U.S. intelligence services exploited and manipulated beliefs about UFOs and extraterrestrial visits as part of their counter-intelligence programs. In doing so they spawned a mythology so powerful that it captivated and warped many brilliant minds, including several of their own. Now, for the first time, some of those behind these operations, and their victims,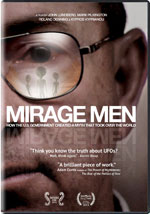 speak out, revealing a true story that is part "Manchurian Candidate" and part "Close Encounters of the Third Kind." From Cinedigm ... "Crystal Lake Memories
: The Complete History of Friday the 13th" (2013): Inspired by the critically-acclaimed book of the same name, this two-disc set takes viewers behind the mask on an epic journey into the making of the landmark horror franchise -- from its humble beginnings in 1980 at a New Jersey summer camp to the blockbuster release of its 2009 "reboot." Combining hundreds of rare and never-before-seen photographs, film clips, outtakes, archival documents, conceptual art and behind-the-scenes footage, and featuring interviews with more than 150 cast and crew members spanning all 12 films and the television series, this is the ultimate tribute to one of horror's most iconic and enduring franchises. $19.95 from CAV Distributing ... What would it be like to go inside the mind of an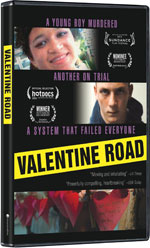 animal? We have all gazed into a creature's eyes and wondered: What is it thinking about? What does it really know? Now, the revolutionary science of animal cognition is revealing hard evidence about how animals understand the world around them, uncovering their remarkable problem-solving abilities and exploring the complexity of their powers of communication and even their emotions. "NOVA: Inside Animal Minds" (2014) explores these breakthroughs through three iconic creatures -- dogs, birds, and dolphins. $29.99 from PBS Distribution ... "Valentine Road
" (2013): On February 12, 2008, in Oxnard, Calif., eighth-grade student Brandon McInerney shot his classmate Larry King twice in the back of the head during first period. When Larry died two days later, his murder shocked the nation. Was this a hate crime, one perpetrated by a budding neo-Nazi whose masculinity was threatened by an effeminate gay kid who may have had a crush on him? Or was there even more to it? Looking beyond all the copious news coverage of this tragic event, this documentary tells the story of two victims: the deceased and the murderer. With keen insight, the film connects the human wreckage of Larry's and Brandon's troubled lives -- both physically abused, both from broken homes, and both searching for a sense of belonging. From Docurama/Cinedigm ... "Video Nasties: The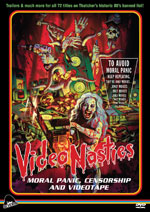 Definitive Guide" (2010): Prepare to be corrupted and depraved once more with this definitive guide to the Video Nasties phenomenon -- a banning of certain films on video beginning in the 1980s that was one of the most extraordinary and scandalous eras in the history of British film. For the first time ever on DVD, trailers to all 72 films that fell foul of the Director of Public Prosecutions are featured with specially filmed intros for each title in a three-disc collector's edition box-set. Disc One, the era-defining and critically acclaimed documentary "Video Nasties: Moral Panic, Censorship and Videotape" takes in the explosion of home video, the erosion of civil liberties, the introduction of draconian censorship measures, hysterical press campaigns and the birth of many careers born in blood and videotape, West's documentary also reflects on the influence this peculiar era still exerts on us today. Disc Two presents the 39 titles that were successfully prosecuted in UK courts and deemed liable to deprave and corrupt. These included: "Absurd," "Cannibal Holocaust," "The Driller Killer," "I Spit on Your Grave," "Nightmares in a Damaged Brain," "Snuff," and "Zombie Flesh-Eaters." Disc Three presents the 33 titles that were initially banned, but then subsequently acquitted and removed from the DPP's list. These included: "Death Trap," "Deep River Savages," "The Evil Dead," "Human Experiments," "The Toolbox Murders" and "Zombie Creeping Flesh." $29.98 from Severin Films/CAV Distributing ... "We Always Lie to Strangers
: The Incredible True Story of Branson, Missouri"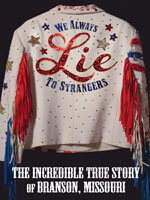 (2014) Documentary is the story of family, community, music and tradition set against the backdrop of Branson, Missouri, one of the biggest tourist destinations in America. A remote Ozark Mountain town of just 10,500, Branson hosts more than 7.5 million tourists a year and generates nearly $3 billion in annual tourism revenue. At the heart of Branson's appeal are the more than 100 staged music shows that have earned the town the moniker of "the live music capital of the world" (its theaters boast more total seats than Broadway). These shows are well known for their traditional, family-style entertainment -- no profanity, no nudity, no gambling, healthy doses of gospel and respect for veterans. Crowds from around the country, and particularly from the Midwest, flock to Branson for this return to old-fashioned values. Stars closely associated with Branson include Dolly Parton, the Osmonds, the Oak Ridge Boys, the Lettermen, illusionist Rick Thomas, Neal McCoy, Yakov Smirnoff, Larry Gatlin, Mickey Gilley and many more. This documentary offers a peek behind the curtain, profiling four families who live and perform there: the Presleys, who first performed in 1967; Joe and Tamra Tinoco and their 4-year-old daughter; the Lennons, an extended entertainment clan whose members include the Lennon Sisters of "Lawrence Welk Show" fame; and Chip Holderman and Ryan Walton, a gay couple who perform in separate shows. On DVD from Virgil Films.


FROM TV TO DVD:

In "Barbary Coast" (1975-76), William Shatner stars as Jeff Cable, an undercover agent patrolling the wild streets of 1880s San Francisco. Broadcast on ABC and modeled after the original "Mission Impossible," "Barbary Coast" features an enthralling Western tale of post–Gold Rush California wherein corruption, greed, and violence reign -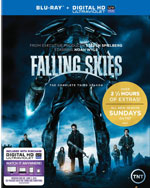 supreme in this bustling slice of life filled with casinos and saloons. DVD debut. Four-disc set with the pilot movie and 13 episodes, $59.99. from Acorn Media ... "The Bridge Season 1" (2013) includes all 13 episodes of the gripping crime thriller set on the U.S.-Mexico border based on the Danish-Swedish TV series. When a murder victim is discovered on the bridge connecting El Paso and Juarez, detective Sonya Cross (Diane Kruger) must work with her Mexican counterpart, Marco Ruiz (Demian Bichir), to catch a serial killer terrorizing both sides of the border. But their investigation uncovers shocking secrets and relentless danger that neither of them could possibly have imagined. Four-disc DVD: $49.98; three-disc Blu-ray: $59.99; from Fox ... "Falling Skies: The Complete Third Season" (2013) contains all 10 episodes of the TNT series about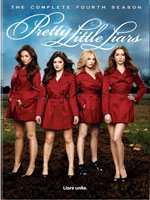 the aftermath of an alien attack that leaves most of the world completely debilitated. Three-disc DVD: $39.98, two-disc Blu-ray: $49.99; from Warner ... "New Tricks, Season 10" (2013) is a three-disc set with 10 episodes of the BBC police drama about a group of semi-retired curmudgeons who -- led by Detective Superintendent Sandra Pullman, their beautiful, younger boss -- solve cold cases with classic policing skills and easy camaraderie. $39.99 from Acorn Media ... "Pretty Little Liars: The Complete Fourth Season" (2013-14) is a five-disc set with 24 episodes, $59.98. Season Four begins in the moments following the shocking Season Three finale and the girls strive to make sense of the mysterious "Red Coat" and what plans he or she may have in store for them. Based upon the book series by Sara Shepard, "Pretty Little Liars" revolves around four teenage girlfriends -- Aria (Lucy Hale), Emily (Shay Mitchell), Hanna (Ashley Benson) and Spencer (Troian Bellisario) -- who lost touch with one another after the mysterious death of a friend, Alison. The girls are suddenly reunited when they each begin receiving messages suggesting Alison is actually alive -- and watching them -- and the suspense and scares continue to build as relationships are built -- and destroyed. From Warner ...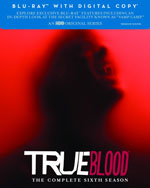 "Rawhide: The Eighth and Final Season" (1965) is a four-disc set with 13 episodes, $39.98. One of the most celebrated Westerns in television history rides into the sunset in time for Father's Day. Saddle up with Clint Eastwood as his iconic character Rowdy Yates is promoted to trail boss in the series' final episodes. Features guest stars Bruce Dern, Rip Torn, Robert Blake, Cesar Romero, Charles Bronson, Rory Calhoun and Ralph Bellamy. From CBS Home Entertainment/Paramount ... "True Blood: The Complete Sixth Season" (2013) is four-disc set with 10 episodes. Vampire Bill is rebirthed as a powerful ancient deity, Louisiana Governor Truman Burrell declares open season on all vampires and Sookie Stackhouse finds herself sidelined by a mysterious stranger with a hidden agenda. On DVD: $59.99, Blu-ray Disc: $79.98 from HBO.

Check out other June 3-June 9 DVD releases and reviews at OnVideo.