New on DVD and Blu-ray Week of March 4-10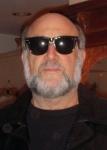 By Harley Lond - 03/03/14 at 04:55 PM CT
THIS WEEK'S THEATRICAL RELEASES:
"The Hunger Games: Catching Fire": Even if you're not a fan of the worldwide phenomenon that is "The Hunger Games," there's three very good reasons to see the second of the quartet of films based on the books: the formidable acting talents of Jennifer Lawrence, the presence of Philip Seymour Hoffman (as the new Gamemaker), and the firm directing hand of Francis Lawrence, who helmed one of our favorite (and overlooked) recent films, "Water for Elephants." In this edition, Katniss Everdeen (Lawrence) and Peeta Mellark (Josh Hutcherson), whose victory in the 74th Hunger Games has sparked an insurrection of sorts in the 12 districts of Panem, become the enemies of the Capitol and, after a tour of the country, are forced to participate in the most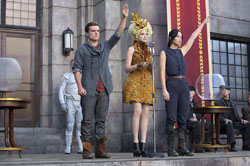 diabolical games yet devised. The first hour is given over to the political machinations of the government and the beginnings of the rising insurrection, keying in on Katniss' strengths and setting the stage for her role as a symbol for the dispossessed underclass; the second hour is devoted to the 75th Games and its tropical jungle death match, which Katniss and Peeta barely survive. If the first half is a little heavy on explication, the second half more than makes up for any wordiness with spectacular fight and special effects sequences. At the heart of the film is Lawrence, who imbues Katniss with an earthiness and honesty that makes her a modern-day cinematic hero. Despite Katniss coming out on top, however, there's no resolution: You'll have to wait for the two-part finale later this year and 2015: "The Hunger Games: Mockingjay - Part 1" and "The Hunger Games: Mockingjay - Part 2," both of which are being directed by Lawrence. Co-stars Willow Shields, Elizabeth Banks, Woody Harrelson, Sam Claflin, Jena Malone, Stanley Tucci, Liam Hemsworth, Jeffrey Wright, Lenny Kravitz, Donald Sutherland and Amanda Plummer. Extras include commentary with director Lawrence and producer Nina Jacobson, deleted scenes; the Blu-ray adds "Surviving the Game: Making Catching Fire," a nine-part feature-length documentary. From Lionsgate. Due Friday, March 7.

"The Grandmaster": Director Wong Kar Wai is in love. In love with his actors and actresses, his stories, his camera, his movies ... he's in love with moviemaking. It shows in his films, which, for the most part, are love stories and romances -- "Chungking Express" (1994), "In the Mood for Love" (2000), "2046" (2004), "My Blueberry Nights" (2007). "The Grandmaster" is no exception. It's a love story to Ip Man, the famous martial arts grandmaster who popularized the wing chun style of fighting and who trained Bruce Lee; it's a love story to China, to martial arts, to loyalty. Beautifully photographed and choreographed with some spectacular action scenes, the film follows Ip Man from the 1930s in Foshan, in Southern China, to his flight to Hong Kong after World War II and, in particular, his love for his art and for Gong Er, the daughter of one of the greatest grandmasters of all time, Gong Yutian. His love for Gong Er is never consummated, which is kind of the tone for the whole film: unrequited love. Despite the strong presence of Tony Chiu Wai Leung as Ip Man and Ziyi Zhang as Gong Er, the film falters in its languid and at-times muddled chronicle of Ip Man's life and times. Extras include a couple behind-the-scenes featurettes. From The Weinstein Company/Anchor Bay.

"12 Years a Slave": Based on an incredible true story of one man's fight for survival and freedom. In the pre-Civil War United States, Solomon Northup (Chiwetel Ejiofor), a free black man from upstate New York, is abducted and sold into slavery. Facing cruelty (personified by a malevolent slave owner, portrayed by Michael Fassbender) as well as unexpected kindnesses, Solomon struggles not only to stay alive, but to retain his dignity. In the 12th year of his unforgettable odyssey, Solomon's chance meeting with a Canadian abolitionist (Brad Pitt) forever alters his life. The film won Oscars for Best Picture and Best Supporting Actress (for Lupita Nyong'o) at this year's Academy Awards. Unavailable for review. From Fox.


COLLECTIBLES:

The top release this week is the Blu-ray debut of iconoclastic director John Waters' "Hairspray" (1988), starring Sonny Bono, Ruth Brown, Divine, Deborah Harry, Ricki Lake, Jerry Stiller, Mink Stole and Pia Zadora. It's Baltimore, 1962, and rebellious "pleasantly plump" teenager Tracy (Ricki Lake) attempts to be one of the featured stars on a popular dance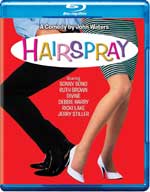 show and win the coveted "Miss Auto Show" crown. Waters' first "mainstream" pic takes an ironic and tongue-in-cheek look at the 50s/60s dance show craze and dance fads, segregation, class warfare and the soon-to-be born protest movement of the 1960s. Oh, and there's plenty of generation-gap hijinks between Tracy and her parents ((Divine and Jerry Stiller) and a pair of proto-hippies (Ric Ocasek and Pia Zadora). "Hairspray" was adapted into a Broadway musical in 2002 and then made again into a 2007 musical feature (adapted from the play) starring Nikki Blonsky, John Travolta, Michelle Pfeiffer, Christopher Walken, Amanda Bynes, James Marsden and Queen Latifah. A must for any collection. From Warner.


BUZZIN' THE 'B'S:

In "Cold Comes the Night" (2013), starring Alice Eve, Bryan Cranston, Logan Marshall-Green, Ursula Parker, Leo Fitzpatrick and Erin Cummings, a struggling motel owner and her daughter are taken hostage by a nearly blind career criminal to be his eyes as he attempts to retrieve his cash package from a crooked cop. On DVD and Blu-ray Disc from Sony ... In "The Last Days on Mars" (2013), starring Liev Schreiber, Elias Koteas, Romola Garai and Olivia Williams, the very first manned expedition to Mars is about to return to Earth when they make an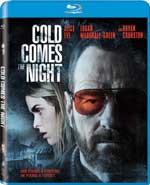 astounding discovery -- fossilized evidence of life on Mars -- and they succumb one by one to a mysterious and terrifying force. On DVD and Blu-ray Disc from Magnolia Home Entertainment ... "Oldboy" (2013) is director Spike Lee's remake of Chan-wook Park's 2003 modern cult classic about a man, kidnapped and imprisoned for 15 years, who, after being released, has five days in which to figure out why he was imprisoned and find his captor. Here, troubled advertising executive Joe Doucette (Josh Brolin) is abruptly kidnapped and framed for the murder of his wife. After being held hostage in solitary confinement for 20 years, Doucette is released without explanation and struggles to re-acclimate himself until he crosses paths with a caring social worker (Elizabeth Olsen) and sets out on an obsessive mission to find out who imprisoned him. Co-stars Sharlto Copley, Samuel L. Jackson, Michael Imperioli, Pom Klementieff, James Ransone and Max Casella. On DVD and Blu-ray Disc from Sony ... In "Hours" (2013), starring Paul Walker (in one of his last roles before his untimely death), Genesis Rodriguez,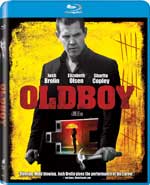 Nancy Nave and Shane Jacobsen, a father struggles to keep his infant daughter alive in the wake of Hurricane Katrina. Includes a PSA for Walker's charity Reach Out World Wide. From Lionsgate ... "Children of Sorrow" (2014) is a horror thriller about a young woman who infiltrates a cult to look for her missing sister. Stars Bill Oberst Jr., Hannah Levien, Whitney Nielsen. From Lionsgate ... Eight strangers at a remote medical facility find themselves fighting for their lives when a drug trial goes horribly wrong, sending several of the volunteers into an uncontrollable murderous rage in "The Facility" (2012), starring Alex Reid, Chris Larkin, Jack Doolan, Steve Evets and Amit Shah. On DVD and Blu-ray from Tribeca Film/Cinedigm ... In "Wicked Blood" (2014), starring Abigail Breslin, Alexa Vega, Sean Bean, James Purefoy and Lew Temple, a teenage girl, desperate to free her family from the corrupt Southern underworld of violence, guns, meth and biker gangs that surrounds them, falls in love with an outlaw biker, meth trafficker and family rival, and devises a plan to pit one against the other in a cunning game of revenge. On DVD and Blu-ray from Entertainment One ... "For Love or Money" (2014) stars Denise Boutte, Tommy Ford, Lavell Crawford and Bokeem Woodbine in a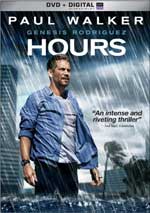 romantic urban comedy about a businesswoman who turns to her ex-boyfriend for help when her business manager loses everything, causing her current man to feel threatened, which posits the question: Should she make her next move for love ... or money? From Entertainment One ... "1000 to 1: The Cory Weissman Story" (2014), starring David Henrie and Beau Bridges, is the inspirational true story of Cory Weissman, a college basketball player who suffers a devastating stroke, but perseveres to find new meaning in his life both on and, more importantly, off the court. From Cinedigm ... In "New World (Shinsekai Story)" (2013), a rich Beijing party girl, bored with her boyfriend, her giggly friends and her whole frivolous life, books a trip to Osaka, Japan where she's heard they celebrate Christmas with heartwarming nostalgia. But when she arrives at her hotel, she's shocked to find that it's located in Shinsekai, Osaka's crime-ridden underbelly of poverty, vice and colorful characters. Stars Shi Ka, Tomonaga Koumei, Ogawa Takeru. From Tidepoint Pictures/MVD Entertainment.

There are two cult favorites due this week:
"The Visitor" (1979 -- Italy), starring John Huston, Shelley Winters, Glenn Ford, Lance Henriksen, Franco Nero, Mel Ferrer, Sam Peckinpah. Incredibly ambitious -- but derided and largely neglected upon its initial release -- "The Visitor" is an unforgettable assault on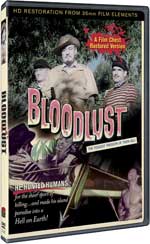 reality, a phantasmagoric sci-fi/horror/action hybrid from writer-producer Ovidio G. Assonitis ("Tentacles") and director/actor/body builder Michael J. Paradise (aka Giulio Paradisi --- "Fellini's 8 1/2"). Huston plays an intergalactic warrior who joins a cosmic Christ figure in battle against a demonic 8-year-old girl and her pet hawk, while the fate of the universe hangs in the balance. Features multidimensional warfare, pre-adolescent profanity and brutal avian attacks. On DVD and Blu-ray Disc from Drafthouse Films/Cinedigm ... In "Bloodlust" (1961), starring Robert Reed, June Kenney, Joan Lora, Eugene Persson and Wilton Graff, a group of young adults on a boat excursion become the prey of a sadistic hunter when the two couples come across an uncharted tropical island, which they soon find is inhabited by a wealthy recluse and his staff. HD restoration from the original 35mm film elements. From Film Chest Media Group.


FOR THE FAMILY:

"Snowflake the White Gorilla" (2013) is an animated adventure about Snowflake, the world's only white gorilla, and her attempts to fit in with the other animals in the zoo. Features the voices of David Spade,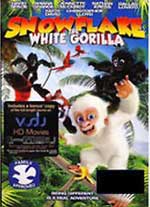 Jennette McCurdy, Ariana Grande, Nathan Kress, Keith David, Christopher Lloyd and Dallas Lovato. From Lionsgate ... "Teen Titans Go!: Mission to Misbehave Season 1 Part 1" (2014) is a two-disc set with 26 episodes of the DC Comics Super Heroes, $19.97 from Warner ... "Dora the Explorer: Dora in Wonderland!" (2014) features two episodes: Join Dora and Boots in the double-length special "Dora in Wonderland!" and the never-before-released on DVD episode "Book Explorers!" $16.99 from Nickelodeon/Paramount ... "Thomas & Friends: Spills & Thrills" (2014) features six episodes plus a "Biff Bash Bosh" game, "Go Go Thomas" karaoke music video, and "Guess Who" puzzles. $14.98 from Lionsgate


SPECIAL INTEREST:

The documentary "Girl Rising" (2013) journeys around the world to witness the strength of the human spirit and the power of education to change the world. Girls from Afghanistan, Cambodia, Egypt, Ethiopia, Haiti, India, Peru, Nepal and Sierra Leona confront tremendous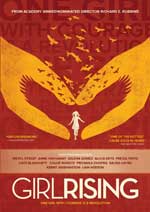 challenges and overcome nearly impossible odds -- arranged marriages, child slavery, poverty and other heartbreaking injustices -- to achieve their dreams. Nine extraordinary girls from nine countries, written by nine celebrated writers and narrated by nine renowned actresses. Featuring Anne Hathaway, Cate Blanchett, Selena Gomez, Kerry Washington, Priyanka Chopra, Chloe Moretz, Freida Pinto, Salma Hayek, Meryl Streep, Alicia Keys and Liam Neeson. From Cinedigm ... It's a golden age for planet hunters: recently, they've discovered more than 750 planets orbiting stars beyond our sun. Some of them, such as a planet called Kepler-22b, might even be able to harbor life. What would that life look like? Combining animation with input from expert astrobiologists, "NOVA: Alien Planets Revealed" (2014) takes viewers on a journey of the imagination as NOVA "builds" aliens from the ground up. $24.99 from PBS Distribution.


FROM TV TO DVD:

"Agatha Christie's Poirot, Series 11" (2008-09) is a two-disc set with four Poirot (David Suchet) mysteries in the U.K. broadcast order: "Mrs. McGinty's Dead," "Cat Among the Pigeons," "Third Girl" and "Appointment with Death." From Acorn Media ... "Ancient Aliens: Season 5 - Volume 2" (2013) is a three-disc set with the second half of the fifth season. On DVD and Blu-ray from Lionsgate ... "Bible Secrets Revealed" (2013) is a six-hour miniseries that explores the mysteries and uncovers the hidden facts about one of the most read books in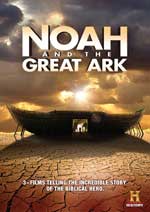 history. $14.98 from Lionsgate ... "A Cross to Bear" (2012) is a TV movie about a would-be dancer with no family connections who finds herself fighting alcoholism and living on the streets with her newborn child who eventually finds refuge at the home of a former nurse who has dedicated her life to helping women like her. Stars Danielle Deadwyler, Jackie Long, Kim Fields, Malinda Williams. From One Village Entertainment ... "Doctor Who: The Time of the Doctor" (2013) features the final appearance of Matt Smith as the 11th Doctor in this Christmas special. DVD, 14.98; Blu-ray Disc, 19.98. From BBC Home Entertainment ... "Mr. & Mrs. Murder, Series 1" (2013) is a four-disc set with 13 episodes of this warm and witty whodunit from Down Under that follows fun-loving and flirtatious couple Nicola (Kat Stewart) and Charlie Buchanan (Shaun Micallef) who run a cleaning service for crime scenes who find that closing cases comes just as naturally as cleaning them up. $59.99 from Acorn Media ... "Noah and the Great Ark" (2013) is comprised of three History Channel documentaries "Noah and the Ark: Voyage to a New Beginning," "Mega Disasters: Noah's Great Flood" and "Mysteries of the Bible: Noah and the
Flood." Arrives in time for the theatrical release of "Noah," starring Russell Crowe and directed by Darren Aronofsky. $14.98 from Lionsgate ... "Rawhide The Seventh Season Volume One and Volume Two" (1964-65) are four-disc sets with 15 episodes each, $46.99 each. Guests joining Clint Eastwood for the seventh season included Dean Martin, Barbara Eden, Slim Pickins, Gavin MacLeod, Harry Dean Stanton, Robert Blake and Brock Peters. From CBS Home Entertainment/Paramount ... "The Venture Bros. Season Five" (2012-13) features eight episodes of the popular Adult Swim animated series about the Venture family; in Season Five they roam from the steamy jungles of Central America, to the sparkling sands of the Greek Islands, to the seedy back alleys of Tangier, to the jagged cliffs of By-Golly Gulch. DVD, $24.98; Blu-ray Disc, $31.97. From Warner ... "The Vikings: Dark Warriors" (2013) consists of three History Channel documentaries: "Vikings: Voyage to America," "Leif Ericson: Voyages of a Viking" and "Viking Underground." $14.98 from Lionsgate.

Check out other March 4-March 10 DVD releases and reviews at OnVideo.